Getting to university is a difficult journey for many people. For many of us, the Leaving Cert was a daunting prospect, sitting it was exhausting and waiting for the results was pure torture. But imagine being in a situation where your main problem wasn't just about getting the points but also where going to university isn't the "done thing" in your local area. Going beyond that, imagine trying to get into a third level institution while having an intellectual disability. Suddenly, just trying to get the points doesn't seem to be so bad.
Trinity Takes to the Streets (TTTTS) is an initiative launched under the auspices of Trinity Foundation, with a support team of students (including myself) designed to raise funds for the Trinity Access Programme (TAP), the Student Hardship Fund and the National Institute for Intellectual Disability (NIID). Our goal is to encourage alumni, staff and students to get more involved with sporting activities on campus and in Dublin while also making use of these events as fundraising opportunities for programmes linked to the Trinity Foundation.
TAP's "mission is to work in partnership across the education sector and with students, teachers, families, communities and businesses to widen access and participation at third level of under-represented socio-economic groups, ethnic minorities and Travellers."
ADVERTISEMENT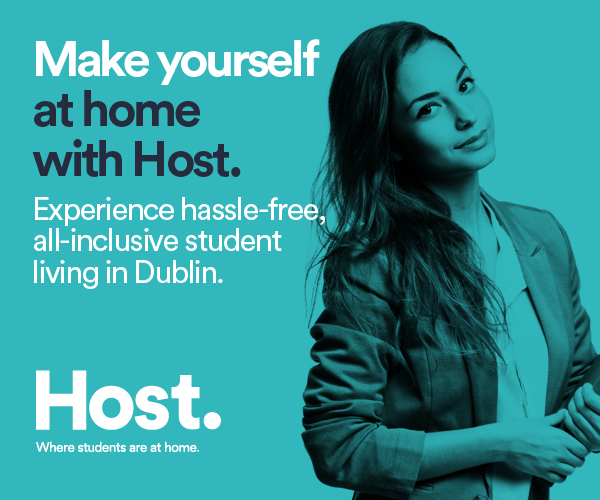 NIID "aims to promote the inclusion of people with intellectual disability and their families through innovative programmes of education, research and advocacy. The Institute offers a pioneering education course for people with intellectual disability in Trinity College providing them with the confidence and skills for independent living."
Overall, we are trying to build a community that supports Trinity students and promotes inclusion/diversity on campus. No-one understands the importance of education better than a university and its community. To respond effectively to the challenges Ireland is facing, there is a real need to harness talent from all parts of society by making education as accessible as possible.
Writing on the TTTTS website (www.trinitytakestothestreets.ie), Robert Donohoe, a former TAP student and TCDSU's Communications Officer has said that "the TAP Foundation Course has sent my life in a new direction, it has created opportunities that otherwise just wouldn't exist."
Many people echo Robert's sentiment. Shane, a History & Political Science student has written that "for me, Trinity College was always a world away from mine. I had always hoped to study in an institution like Trinity with so much history surrounding it, but never imagined that I would."
If you would like to get involved with this project, then there are many ways in which you can. Our big aim is to encourage people to run the Dublin City Marathon on the 26th October. At the moment, TTTTS has over 50 runners committed to competing in this race with all sponsorship money raised going to support TAP, NIID and the Hardship Fund. Our athletes range from well known faces in Trinity such as Drinda Jones (of DUCAC fame) to Mark Pollock, internationally famous for being the first blind man to reach the South Pole.
However, if running (or at least running for 26.2 miles isn't your thing), we are hosting two other events both before and after the marathon.
On Wednesday, 21st October, there will be a table quiz in the Vaults section of the Buttery. This event is open mainly to the college staff members and alumni and there is a cover charge of €80 per table. If you're more into comedy nights than table quizzes, we're hosting an event called TAP Laughs in Spy Bar on the 29th October where Pat McDonnell (from the Naked Camera), Damian Clarke (from I Dare Ya) and Colum McDonnell (from the Podge and Rodge Show) will all be performing. Doors will open at 7 with the show starting at 8pm (tickets range from €10-€15).
Since I began working with the Trinity Foundation, my eyes have been opened to the importance of having dedicated support programmes in place to ensure that people can make the most of their opportunity to make it to university.