Jack Leahy-
Google 'Neymar' and, without too much effort, you come across terms like 'the new Pele', 'superstar' and 'wonderkid'.
The 19-year old Santos striker's stock on the continent rose significantly on Sunday as his two classy finishes put Scotland to the sword at the Emirates. In the 28 or so hours since the final whistle blew in London, the football world has been quick to laud the rise of the game's latest superpower, draining every last drop out of the heady symbolism of Ronaldo's pre-game appearance on the pitch.
ADVERTISEMENT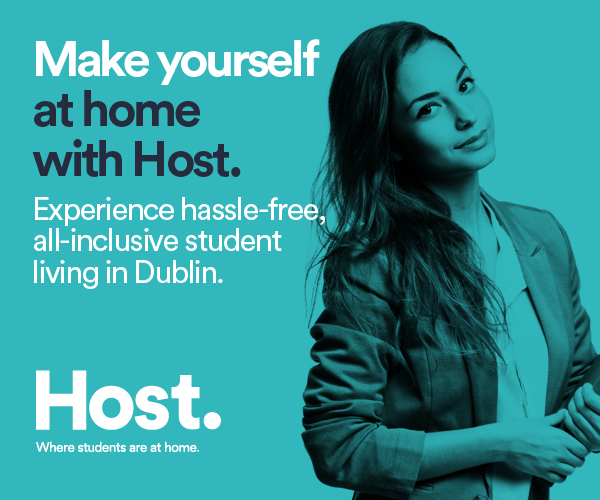 This morning, football rumour-mills were homogenous in linking Neymar to the likes of Manhester United, Chelsea, Manchester City, Barcelona, and Real Madrid. The more foolhardy of football's big spenders are most likely preparing themselves for a long summer's negotiating in Brazil as they scramble to capture what is undoubtedly a great talent.
However, as we have found out all too often in recent years, enormous potential is not always fulfilled. While he certainly showed glimpses of potential unprecedented in recent Brazilian exports to Europe, one has to question any talent which comes out of Brazil's national league with so fanatic a home support.
Ever since PSV Eindhoven set the trend for Brazilian talent transferring to Europe at a young age, we have seen a plethora of youngsters from Santos, Sao Paolo, Corinthians, etc. come up north with reputations vastly over-hyped by Brazilian journalists all too keen to copy and paste the large headlines celebrating the birth of 'the new Pele'.
The system has had its successes; some of the greatest players of the modern era – Ronaldo, Rivaldo, Lucio, Ronaldinho, and Kaka to name but a few – have followed the now well-travelled path to Europe long before they hit their twenties.
Perhaps due to the blind zeal with which the big-spenders snap up these youngsters and perhaps due to the overwhelming hype which inevitably surrounds them, for every Ronaldo unearthed we have to put up with twenty Klébersons, Ricardinhos, and Denílsons. Even Robinho serves as an example of how genuine talent can so drastically capitulate under the intense microscope of the British media.
What makes Neymar any different to the inflated egos and prima donnas who flock to these shores every time the transfer window creeps open? You might argue that Neymar's talent is unprecedented by the recent young imports from Brazil, demonstrating a clinical talent and sublime skill in single-handedly seeing off the Scottish challenge.
Neymar is different alright, for good and bad reasons. Since Robinho, few if any have shown the vast potential of the young Santos star and made an impact on the international stage. However, there are serious questions about his attitude, one which may seriously harm his progression.
To start, have a look at the elements of Sunday's game separate to the match itself. While it may sound old-fashioned, when a young player turns out for his country at such a raw stage of his career in flashy purple boots and a ridiculous haircut, you have to question his commitment to the footballing side of a professional career in the game.
Secondly, tonight's confirmation that the Brazilian FA will not submit an official complaint over his self-propagated claims to have been subjected to racist abuse is telling. What fans and the Scottish FA alike report is that Neymar was booed on a number of occasions for what the crowd perceived as unsporting behaviour and showmanship. Their complaints are more than justified – I did not see the game in full, but I lost count of the number of times the youngster went for the showy stepover or numerous other tricks rather than playing a much simpler and more respectful option.
The reaction of the Scottish portion of the crowd was a litmus test for maturity spectacularly flunked. In Brazil, he is worshiped in God-like terms and anything contrary to that, it seems, is blasphemy. The lack of action of the part of both F.A.s confirms his reaction as petulant and points to an over-inflated self-image.
The Scottish FA have done so much in recent years to root out individuals connected with racist and sectarian views in recent years and their level of co-operation with football's governing bodies has been exemplary. The last thing they would do is let racist abuse through the net they have done so much to tighten by conducting extensive searches for guilty parties.
The actions which provoked the booing of the crowd are not untypical; week after week, highlights of Brazilian domestic football beamed all the way to Europe show Neymar trying out quadruple stepovers and standing on the ball to taunt opponents. Such an approach is popular in beach and street football-mad Brazil, but in Europe crowds don't take well to arrogance. 8 years ago, Wayne Rooney has given a hefty slap on the wrist for taunting West Brom defenders while playing for Everton and the likes of this are rarely seen in the Permier League.
Lastly, if you need any confirmation that Neymar's approach is arrogant, have a look at this; a cocky penalty attempt from July of this year gone horribly wrong which epitomises his game.
So, what now for Neymar? With a drastic change in attitude, he can go far. Whether or not he can do so right now when taken out of the comfortable environment of Brazilian football and thrust into the deep end of a major European league is a question with entirely negative answers. If he is to move – which I don't think he should – it should be to a Manchester United or Arsenal, clubs which will nurture his talent and allow for personal as well as footballing development. But, in this money-mad world, is that going to happen?
Caveat, emptor.