Peter Twomey
Web Editor
ADVERTISEMENT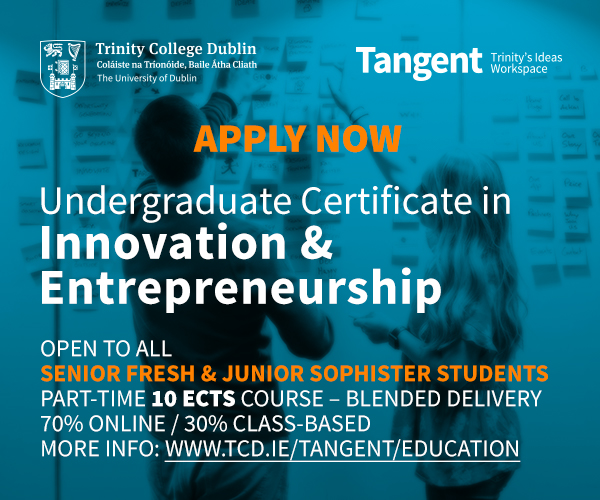 Patrick Wolf collected the Qsoc's 'Outstanding Contribution to the Arts' award last Monday. Wolf, an acclaimed musician and gay rights activist, received the award due to his long history with challenging lyrics concerning homosexuality, as well as his numerous achievements in the music industry to date.
Wolf, who was interviewed by The University Times in March, is a British born pop musician who has strong ties to Ireland, and even Trinity College, where his uncle lectures in Physics. Having spent much of his childhood in County Cork, Wolf took strong inspiration from Irish folklore when he became a full-time musician at the tender age of 16, and this influence can still be seen in even his most recent releases.
The award was held in the Mháirtín Uí Chadhain room of the Arts Block and there were dozens of Qsoc members and Wolf fans in attendance to oversee Patrick Wolf collect his award and give a thirty minute Q and A on his life. Strangely, given the event, few questions focused on Wolf's sexuality, students instead choose to focus on his musical output and his plans for the future.
Wolf was, however, queried about how homosexuality has been perceived as a characteristic of his songs and albums and his response, as with every question, was thoroughly honest. He stated that when he first started releasing music, critics tended to shy away from the issue of his sexuality, instead focusing on his unique music stylings. According to Wolf, they thought he was too young to be confronted with such questions. About the time of his third release though, he was forced to confront such queries from the media and, since that point, he has been labeled as a flamboyant, diva-esque pop star, something that he was initially at odds with.
Such labeling though led Patrick Wolf to become a gay icon, however, and, even though he had such a dedicated fan-base anyway, Wolf has become one of few figureheads for gay rights in the music industry.