Joseph Noonan and Chloe Keogan
Staff Photographers
Photo 1,2, 3

: Chloe Keogan
ADVERTISEMENT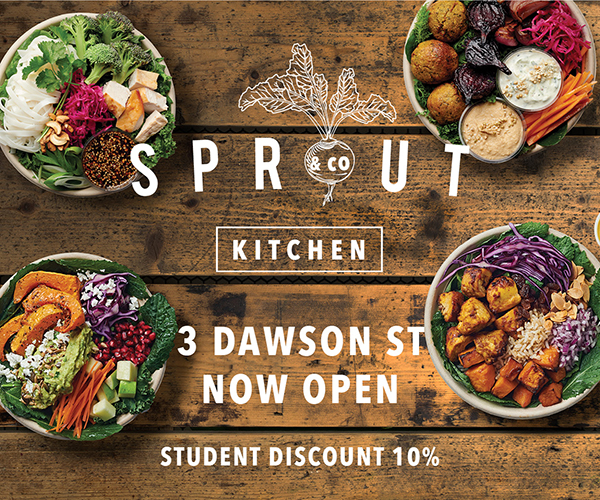 Puddles cover the pitch walkway, on Monday the 24th, in which a months rain fell in the space of one day, flooding many major areas of Dublin.
A student adds her line to the Mental Health Week Guinness World Record attempt on Wednesday, the message being that Mental Health is part of everybody's story. The  Guinness World Record for the most amount of people to contribute a line to a story,  held in the Physics garden and attended by over 1000 people,  was successfully broken.
Photo 4, 5, 6, 7, 8 and 9

: Joseph Noonan
A Problem Wall set up in the arts block to alert awareness for Mental Health Week. Students were asked to share issues that were bothering them in a public format to encourage the opening of a dialogue on Mental Health in Ireland.
Web developers enter the reception of the  invite-only F.ounders event which was pitched at web entrepreneurs from around the globe. Among the 150 attendees were the founders of YouTube, LinkedIn, Bebo and Angry Birds, who having started their evening with a pub crawl enjoyed dinner in Trinity's Dining Hall.
A sign outside St Andrew's Community Resource Centre (Trinity's closest Polling Station) marking the day of voting for the Presidential election and judiciary referendums.
Martin McGuinness speaks outside Dublin City Castle after his defeat in the Presidential race.
Trinity Orchestra at a sound check before their first Arcade Fire performance at the  Exam Hall f since last year's renowned Daft Punk performance.
DU Dance class learn the choreography to Thriller on Friday in Regent House.
Photo 10: Chloe Keogan

Attendents at the Walt Disney dress-up party organised by Trinity Vincent De Paul and held in the Pav on Thursday.