Rachel Lavin and Gareth Gregan investigate the establishment of a new fraternity in Trinity under American organisation 'Zeta Psi'.
The University Times has learned of a plan to set up an élite fraternity, officially called "Theta Omicron" but privately referred to as "The Dynasty", in Trinity College.
The first evidence of the fraternity on campus came when a group of male students appeared in the Cancer Society's annual naked calender under the title "all shall soon be revealed".
ADVERTISEMENT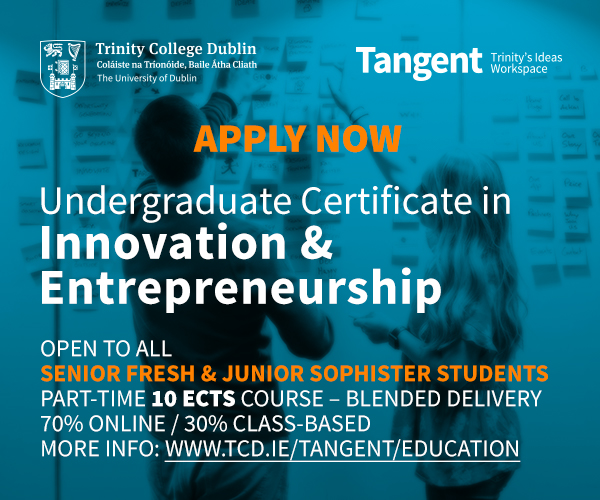 Sarah*, one of the organisers of the shoot, told UT, "They got in contact with us about contributing a photo but never said what exactly it was related to. Whatever it is, they told us the details were to be released on the 28th of February."
After an extensive investigation, UT can confirm that the fraternity is an undertaking by the group which is headed up by JS student Jack O'Connor, Trinity firsts' rugby captain Dominic Gallagher and JCR International Officer Obiora Amobi.
The fraternity will be called 'Theta Omicron' the group aims to be in the American tradition of an élite, male-exclusive grouping based on the "Greek system". According to one source, the group have been establishing links with brother fraternities and seeking advice and funding from patrons since this time last year.
The sponsoring fraternity in question is Zeta Psi, an extensive American-based fraternity that has already established bases in the United Kingdom – in Oxford in 2008 and St. Andrews in 2011. Zeta Psi, established in 1847, has 50 schools in the United States, Canada and the United Kingdom. Famous former members of Zeta Psi include Ford Motor Company CEO Henry Ford and grandfather of George W. Bush, Prescott Bush.
On their website the fraternity describes their mission to "provide support and an environment for social learning at school, we aim to… turn out into the world self-respecting, original-thinking, self-controlled, purposeful gentlemen."
Since establishing the link the group of students have been involved in elaborate meetings with patrons of the fraternities. Included among these was a cruise on the Thames during a trip to London. Group leader Jack O'Connor was involved in an expenses-paid tour of America where he visited and researched the fraternities (Click here for photo of O'Connor, far right, outside Zeta Psi frat house in America).
Representatives from Zeta Psi are to visit the Trinity group in Dublin tomorrow for the fraternity's public unveiling. A "chartering banquet" is scheduled for tomorrow evening, with 77 members booked to attend. The Zeta Psi twitter account and the account of one of its directing members, Lauck Walton, confirms this.
In accordance with the Greek tradition and in order to become a full-fledged fraternity with a charter the members worked for 12 months to meet the requirements. Their tasks included maintaining a minimum grade-point average, performing philanthropic work and assembling a board of alumni to serve as advisors.
It is known on campus that recruiting for the group has been in progress for well over a year. Male students have been approached by group members discreetly and asked to join "the Dynasty".
UT was able to get in contact with one male student who had been approached and offered a position in the exclusive society. Matthew* told us that he was approached by Jack O'Connor and offered membership to the club in Spring of 2011. When questioned about the aims of the society, Matthew replied that it would be about "lad culture, suit-wearing and drinking. There'd be a theme of general extravagance."
American members are picked by the "Head Brother(s)" to live in the fraternity house after a brief initiation period. Following this activities include socialising, performing fraternity rituals and philanthropy.
There are a number of secret "gentlemen's dining clubs" already active in the college, including Trinity's own traditional Knights of the Campanile comprising a select group of Trinity's top sports men.
One student active in these clubs, Mark*, told us "I've socialised with two of the dining clubs and I really enjoy them." When asked what these clubs involved he said, "it's all about men with the same interests, fine dining, fashion, automobiles. We all go out and drink together, maybe even bring a bit of arm candy. Really, it's all about networking. If a fraternity comes to college, I'd join it."
American student Melanie Giedlin was asked by the UT what she thought of the effects of a fraternity coming to Trinity would be. She commented that "[she didn't] really think it would affect the social scene that much. It's essentially the same as the apartments that frequently had parties at Halls. As long as the hazing and sexism doesn't go overboard, which is a legitimate concern, anything that means more beer pong is okay with me".
However, some students interviewed reacted negatively to the concept. Another American student, Sam*, said "I can't believe it. Part of the reason I studied in Ireland was to get away from all that". Another said, "it's just so pathetic. It's all about power-sharing positions on campus, and it's sexist too, totally patriarchal".
Some fraternities have negative reputations for binge drinking, networking, elitism and exclusivity. Practices such as hazing, the act of abuse and humiliation used as a way of initiating a person into a group, has also been widely criticised.
Zeta Psi itself was involved in a controversy in its Dartmouth Branch in 2001. College authorities banned the Zeta Psi chapter after a scandal over "sex papers" came to light. The papers were a privately circulated newsletter detailing the sexual exploits of fraternity members and naming the women involved. A female student retrieved the papers and reported them to the college. Dartmouth proceeded to shut down the fraternity on the grounds of harassment, and breaking the code of conduct for fraternities. Only recently did the fraternity re-establish itself in Dartmouth after an appeal.
More recently, despite the Zeta Psi's claim of zero tolerance for hazing, the University of Virginia's Zeta Psi was caught in a controversy in March 2011, where a 19 year old student pledge ended up in intensive care when a sodium overdose caused seizures. The student was dared to drink a bottle of soy sauce as part of his 'initiation'.
Brian*, who is close to members of the Trinity group told us, "they have set up a Facebook page that weighs and measures men around campus. They post photos, and discuss their personalities – if they are good-looking enough, rich enough, enough craic."
Members also have to contribute financially on a regular basis to a house they may or may not live in, as Mathew told us, "There would be a frat base. Each of the members would contribute around 50 euro a month towards the fraternity and some of that would go towards paying the rent on the base."
Matthew refused his offer saying, "it just isn't me. Also, I wouldn't claim to be in the same league financially as some of the guys involved and I felt like there would have been pressure from the group to keep up".
The fraternity hopes to be set up for its first "rush season" recruiting "pledges" at the start of the next academic year in September. It reportedly will inhabit a house in Dublin to base itself in. If all goes ahead it will be the first of its kind ever to reach Ireland which has been described by Zeta Psi as "revolutionary".
If the fraternity was to be set up as a society, however, its exclusivity would be against Trinity's regulations. Chair of the Central Societies Committee Rob Farhat said: "There is no way we or the college could recognise such a society. We only support societies that are open to everybody and do not support societies that are exclusive. If they want to do things on campus and or call themselves the Trinity "fraternity" they would have to be recognised by us or some other official body like the SU, GSU, DUCAC and Publications. Then there's the odd exception by academic circles. Seeing as they wouldn't get recognition from us and wouldn't fit in elsewhere, if they are to establish themselves as a Trinity "fraternity" they would have to come to us. If they did, we wouldn't recognise them. If they are trying to act as a Trinity branch then they are doing so without recognition and this is illegal under college regulations."
SU President Ryan Bartlett commented: "I've never seen the need or reason why it would start in Trinity. The sorority or fraternity system seems to operate in some America universities quite well without controversy but in others it doesn't and has a stigma. It would be a concern if it damages the things we already have. Right now, I don't see how it fits in, I don't see the benefit it brings."
"Personally, I hope that it wouldn't make any difference. What happens to it we can't tell thus far, there are too many variables. However, I imagine it will come up in SU council meeting and will be discussed. It would be down to the student consensus ultimately and the SU response would be a case of responding to feedback."
When first contacted by UT Jack O'Connor denied any existence of the group. Replying to a question that did not make reference to Zeta Psi or America he said, "there is no fraternity. There are no links with America".
UT has, however, received an e-mail claiming to be a press release from Dave Hunter of Zeta Psi. It stated, "Zeta Psi Fraternity is establishing a chapter in Dublin, Ireland this week with a chartering banquet on Saturday February 25, 2012. The new Theta Omicron Chapter will be the first chapter of a fraternity in Ireland and the 43rd active chapter of Zeta Psi. Information on Zeta Psi and its mission can be found at its website www.zetapsi.org."
It is unclear whether Trinity's fraternity intend to use the college's name or any of its copyrighted imagery or whether Zeta Psi are aware of the lack of official status apparently afforded to the group in the college.
UPDATE: A source from within the fraternity has said neither David Whelan nor Jack Cantillon are currently involved in the fraternity. The source reports that both were involved, on the fraternity's Facebook group, which Dave Whelan has admitted. Whelan says he removed himself from the group because he had political ambitions. Neither have been initiated (no one has been, as the fraternity has yet to be recognised officially by its parent organisation, Zeta Psi). Both Whelan and Cantillon said that they find the idea of a fraternity sexist and elitist and that they would not have anything to do with it. The University Times would like to apologise to David Whelan and Jack Cantillon for inaccurately reporting that they are currently members of this fraternity.