Ronan Costello
Editor
On Wednesday night The University Times published a photograph of the sealed inaugural charter of Theta Omicron, the Irish branch of the Zeta Psi fraternity. The charter was presented at the group's banquet last weekend and a number of questions have arisen concerning those named in the document.
Ents Officer-elect Dave Whelan, Horse Racing Society auditor Jack Cantillon – who ran Whelan's campaign – and Communications Officer-elect Owen Bennett were listed among the members of the fraternity. Last Friday both Whelan and Cantillon had vehemently denied that they were currently members of the fraternity. They said they had been involved with the fraternity before Christmas but had expressed their desire to discontinue involvement with the group shortly after posing in its Cancer Society naked calendar photo-shoot. The appearance of both Whelan and Cantillon's names on the photograph of the framed and signed document seemed to contradict their claim that they had cut ties with the fraternity.
ADVERTISEMENT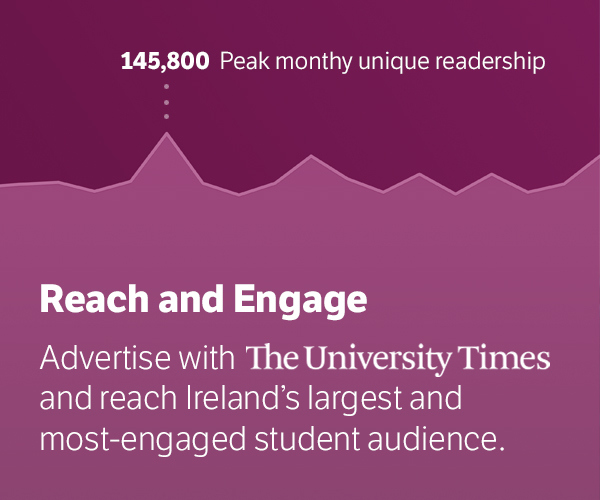 Whelan contacted The University Times on Wednesday night to explain the presence of his name on the charter. He said that the list of names for the charter had been sent to the American parent organisation three months ago and had not been amended since. Theta Omicron President Jack O'Connor corroborated this claim, saying that the chapter was under pressure to send the list of names to America before Christmas. There were, he said, "strict deadlines" for completing such preparatory steps before the fraternity could be officially recognised. As to why the list of names could not be amended, O'Connor simply said, "we couldn't undo it. We are disappointed that there are mistakes on the charter and we'll be making a new one. It's a very important document to the fraternity." Thus, it appears that no effort was made to amend the list of members from the time it was sent to America, before Christmas, until it arrived in Dublin last week, despite the fact that Whelan and Cantillon signalled their intention to leave almost as soon as the list was sent.
O'Connor's recollection of the exact chronology of these events was hazy. On a number of occasions he said that he "could not remember exactly" the timelines or circumstances involved. O'Connor put this down to the fact that he was elected as President in late January and was therefore not in charge of keeping track of membership before Christmas. He would not reveal the identity of his predecessor but did say that the person was abroad at the moment.
Whelan said that he became involved in the fraternity in September of last year and was asked to join by friends of his who were involved. Cantillon's involvement began later. Speaking to The University Times, Cantillon said that he was asked to go on a pub crawl with the group "around last November" and was subsequently added to their Facebook group. Both Whelan and Cantillon say that they became uneasy with the concept of the fraternity after the Cancer Society naked calendar shoot and expressed their intentions to leave at that time. O'Connor said that the fraternity was officially notified of the pair's intention to leave after Christmas via text message. Both Whelan and Cantillon said that they attended a meeting "a few weeks ago" at which they were required to formally announce that they did not wish to be initiated. As reported previously, Whelan said that he left the fraternity because of his political ambitions and because he was uncomfortable with the "sexist and elitist" nature of fraternities.
An inconsistency in the account of how the charter was put together seemed to appear when Owen Bennett said that he was asked to join in the week before SU election campaigning began. Bennett said that he initially accepted the invitation to join the fraternity, then busied himself with his campaign, and then ultimately pulled out of the fraternity when he learned more about it. The presence of Bennett's name on a list purportedly drawn-up three months ago, when he had only been approached one month ago, seemed to suggest a discrepancy.
When asked about this, Jack O'Connor said that Bennett's name was added to the list of members three months ago, before Bennett was asked whether he would like to join. O'Connor said that he and a mutual friend of Bennett's assumed that he would be interested and thus preempted Bennett's decision. Bennett said that he was surprised to find his name on the charter and that it was "unfortunate that [he'd] become involved in the fraternity in this manner". He added that he would try to get his name removed from the charter.
Another issue of contention was whether the chapter had sought official recognition from Trinity College. Both the Wikipedia page of Zeta Psi and an online membership sign up sheet stated that the fraternity was affiliated with Trinity. Yet O'Connor insists that "[they] don't want a link to Trinity. It's very much a Dublin thing." He said that the fraternity has "less than ten" members from other Dublin-based institutions, including UCD, DIT and IADT. O'Connor explained that when he was notified of the connection that the parent organisation was making between the chapter and Trinity College, he contacted them requesting that they stop doing so. However, the chapter's membership is predominantly made up of Trinity students.