David Gorman
ADVERTISEMENT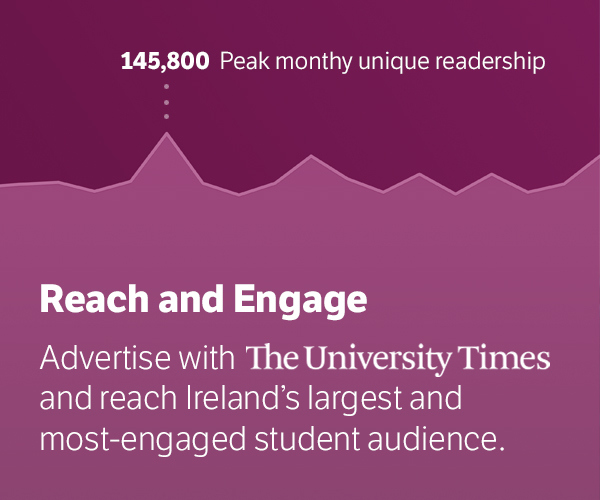 Staff Writer
The maturing of a child prodigy into a great in sport is often as satisfying as any in the life of the enthusiastic sports viewer. Despite endless amounts of talent, there are no guarantees that the wannabe sports star will make it to the big time. Some will fall out of the limelight altogether, never to be seen in a top-class professional arena again. Many will somewhat live up to hype but essentially fail to reach the original expectations. Then there are those who deliver on promise and as we see now more than ever, if we needed further confirmation, that Rory McIlroy has made the final stage in the transition from child prodigy to global superstar.
The effervescent performances that we have become adjusted to seeing on our screens week after week from the young Ulsterman will not be of any real surprise for many of the Irish golf fans who have followed this young phenom from his childhood years. One only has to look up a Youtube video of Rory on the 'Gerry Kelly Show', aged nine, chipping ball after ball into empty washing machines. Much of the acclaim for the development of McIlroy has to go to his father Gerry, who coached Rory from age 2 and worked two jobs to fund trips for his son to enhance his skills in junior tournaments in the States.
The performances of McIlroy in adolescence are stuff of legend in Northern Ireland. A course record 61 on Royal Portrush, aged only 16. Youngest-ever winner of both the West of Ireland Championship and the Irish Close Championship. The silver medal at the British Open at Carnoustie for top amateur, standing beside his hero and Open Champion, Pádraig Harrington. Unsurprisingly, his transition into the professional ranks went seamlessly, further comings of age with wins in the 2009 Dubai Desert Classic and the 2010 Quail Hollow Championship.
Then came the 2011 Masters at the exquisite Augusta National course. Tiger was there, Phil Mickelson was there, the whos who of golf were there. McIlroy blitzed them all on the first three days and opened up a four-shot lead. In truth, it could have been ten shots if he had have got his putting game going. Just as his career has mirrored Tiger Woods' in achievements, Rory McIlroy was mirroring Tiger Woods' sensational introduction to elite golf with his 12 shot victory in the 1997 US Masters. The stage was set but McIlroy was not ready yet, he could not copy Woods. A nervous hook on the 10th hole of Augusta, sending his ball miles off course to the cabins and suddenly we were witnessing one of the worst meltdowns in sporting history. It is difficult to underestimate the setback for the star, dreams of the Green Jacket being placed around his shoulders the night before, the peak of a golfer's career, shattered in a matter of moments. His head hung, overwhelmed by the occasion as he walked through the alluring azaleas of Amen Corner, it really had become a 'good walk spoilt'. He handled his post-round interviews with admirable dignity but one had to ask, would he fade into mediocrity or rise from it like a champion like his ability would suggest?
The rest is history as Rory McIlroy brought the 2011 US Open Championship back to Northern Ireland again in a landmark victory, breaking ten records. It was one of golf's great triumph over adversity stories and brought back the Tiger Woods comparisons. McIlroy won by 8 shots, no-one had won by that margin since Tiger won two majors by 8 and 15 in 2000. This demonstration was extreme talent, a virtuoso display where he led from start to finish.
Yet still the question marks remained somehow, especially among statesiders who had become accustomed to the clinical victories of the Tiger over the years. They thought that McIlroy led by eight shots going into the final round, therefore he essentially only had to turn up to win the event, that the pressure was off. The rain-soaked Congressional Country Club played much easier than previous Opens. He had demonstrated his immense talent but not clutch play, some believed. The Masters had been a meltdown under pressure, especially when the 'Tiger Roars' were in earshot and while McIlroy posted a number of high tournament finishes, he had failed to win a number of regular tour events from those positions.
No-one questioned his talent, they questioned his bottle. Then came this Sunday, where the last six holes of the Honda Classic became a vital moment in the McIlroy rise to greatness. Just like Augusta, Woods surged from behind. His shot on 18, a 230 yard 4 iron fade to 6 feet all over water and his proceeding eagle will go down as one of the best shots in PGA Tour history. McIlroy heard the deafening galleries. He faced statistically the hardest run of holes on Tour, nicknamed the 'Bear Trap' for its difficulty. He had to deal with American hackers willing his ball in the water. He lost control with his irons, the main attribute of his game. All he had to rely on was guts and a much maligned short game. McIlroy got up and down from two bunkers, from heavy rough and holed putts from everywhere to win by two shots. He had come through this test with flying colours.
The no.1 spot was his. He had silenced those who doubted his ability to win under pressure and added the final piece to the puzzle. There are many reasons to root for this new Irish hero, if you aren't already. 'He's humble when he needs to be humble and confident when he needs to be confident', 18-time major winner Jack Nicklaus tells us. He is an Irish number one player in the world in one of the world's most popular sports, the second youngest recipient of that position in the history of the Official World Golf Rankings. This is something that three-time Irish major winner Padraig Harrington never achieved and some greats of the game like Phil Mickelson still have yet to attain that elusive first spot. This young lad from Holywood, County Down has captured the hearts of the golfing world with his swashbuckling approach and the child-like freedom in his game. The McIlroy swing is one of beauty, a natural, flowing sweep that stands out from the manufactured, methodical swing of the average touring professionals. He lives the superstar lifestyle off the course with former tennis world no.1 Caroline Wozniaki as his girlfriend and Rafael Nadal amongst his admirers. His television interviews are genuine and refreshingly honest. His 'tweets' always keep his 800,000 keen followers entertained.
The McIlroy juggernaut powers onto next weeks WGC-Cadillac Championship and the first major of the year, the Masters, in a month's time, where McIlroy looks to exact revenge on the very course that gave him the most humbling afternoon of his life. I recommend that you watch, even as a casual golf fan because rarely will we ever see another sportsman from these shores with as much raw talent as Rory McIlroy, this is something that is quite easy to take for granted. He will be battling it out with one of the greatest sportsmen of his time, Tiger Woods, yet with the expectation to win, such is the completeness of his game right now.