Alicia Lloyd
Staff Writer
ADVERTISEMENT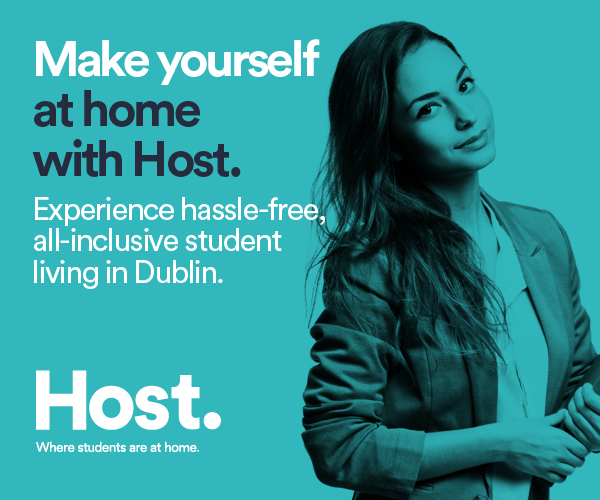 Utter anguish. Many would describe their feelings of Irelands six nations journey thus far as something along these lines. We all hoped that Sunday would be the day in which our boys would shake off that horribly ominous record of having only defeated France once in 40 years in the battle-ground that is Paris. The majority of supporters and most commentators were up to their eye balls in cynicism in the days preceding the match, refusing to see a way past les bleus for the boys in green.
Yet there were those of us who truly believed that this was the year, and oh didn't we come so nail-bitingly close, it even looked for a fleeting moment as though Tommy Bowe could be the man to emulate golden boy O'Driscoll's infamous hat-trick of 2000. Alas it was not to be and so we must suffer the torment of being handed an outcome from the rugby gods, which nobody wanted at the end of a particularly gruelling battle.
Yes there were mistakes, just as there were against Wales, but it was an Irish effort full of classy performances. Kearney, Bowe and Sexton have all given us a fine display of their abilities (we'll forgive Rob for that loose kick that put the ball in French hands and subsequently points on their board). There has been plenty of great work up front at the same time- my favourite moment of the French game: Stephen Ferris' block of Beauxis' drop goal attempt, it was a result of concentration, precision and most of all the flanker's willingness to put his body on the line.
Despite a disappointing second half performance on Sunday we should be proud of the overall effort made by the boys, they wore out what was undoubtedly a less fit French outfit. France may be a side containing some of (arguably) the best players to grace the game, current IRB player of the year Thierry Dusautoir, Jean Baptise Poux, Imanol Harinordoquy, as well as players showing new potential, Wesley Fofana, who broke Scottish hearts just as he did ours, but they are also slightly over-rated. Their stellar performance in the World Cup final is old news and there are clearly some issues to be resolved in the coaching department.
In short we could have and should have produced a win in Paris. It's the players who must now suffer the greatest anguish, they did what everyone said they had to do- started well, hit the ground running, provided us with 40 minutes of gripping rugby and forced the French to ask questions of themselves. All of this amounted only to a tie, something Philippe Saint Andre said felt like defeat for the French (but let's be glass half full about this guys, at least it wasn't another notch on the belt of losses in Paris).
The French may have fought back from an 11 point half-time deficit but they were lucky not to have left the field a losing team, just as they were in Murrayfield. It is the Irish that are to be dealt the unlucky hand in this enthralling and highly contested 6 nations tournament; it is the Irish that are to suffer the anguish and grief of coming away from two games full of impressive play on our part, without a win.
France's chance at the slam may be gone but they're still in with a shot at the championship. Standing in their way is a showdown with Wales, who seem to have entered the tournament with the view that their name was already written on that RBS trophy. Wales are an especially young team composed of players lauded as the superstars of northern hemisphere rugby- Warburton, Roberts, Phillips, Halfpenny and of course the colossal winger the entire rugby world has been talking about since he crashed onto the scene with two tries against South Africa in the World Cup. At the young age of 19 years old (just to make you fellow 19 year olds feel inadequate in your achievements or lack thereof) smashing records all over the gaff, George North has made a huge impact as Wales' number eleven. Who could forget that crunching tackle he made on Owen Farrell in the English game (something that has afforded him comparisons to the giant and legend that is Jonah Lomu), and was an equally formidable force in the Aviva a few weeks ago. North's one handed or 'cat-flap' off-load to Jonathon Davis has received much attention, and is perhaps the perfect example of why we were the ones leaving the Aviva disappointed that day- there were three jerseys at his feet and I was sitting close enough to see the fear in Fergus McFadden's eyes.
Yet there were many parts of that game in which we were superior, the Welsh just had the edge and were perhaps in better favour with the rugby gods. It was a true nail-biter of a game, an epic battle. A friend texted me after the match expressing that the weeks following the painful defeat would now be long and hard. It seemed as though a few seconds and a last minute penalty had determined the rest of the tournament for us (prior to the penalty and after Halfpenny missed that conversion, I was subconsciously booking tickets to London for what I thought could be our Grand Slam winning game in Twickenham). Some of us were optimistic that something could be salvaged but it looks like 2012 won't be our year (just as 2011 wasn't).
We can look forward to a cracker against the ever improving Scots and a captivating test against the Auld Enemy but it looks like Wales will be the stars of this year's show. Frankly I'm utterly jealous of the Welsh and verging on bitter (you always hope it will be our year and we were looking for a bit of redemption for the hurt suffered at the hands of their spectacular display on an early Saturday morning, October last). I will even admit that I was slightly rooting for the English last weekend (if we can't have the Triple Crown than no one should, I for one was hoping that the questionable try would be deemed grounded). The Welsh however, rugby-mad and warm people, kindred to the Irish, are difficult to begrudge- a particularly vivacious supporter on the 5th of February dressed as a Welsh dragon informed me that his biggest worry coming to Dublin was not the result of the game but that the Irish would mistake him for a crocodile.
There has been speculation in the media of late that a bonus point system should be introduced to the six nations tournament. This year is a fine example of how this system would alter things. It would certainly change things for Ireland; we would have earned a bonus point for our five tries against Italy and a losing bonus point having lost to Wales by only two points. This would relieve somewhat the pain and torment of narrow defeats and draws suffered by the Irish and leave us in contention for the title. Alas this is not the system, and it does not look likely to be initiated- it does not seem fair that a situation would arise in which a team could defeat all five sides without winning the championship. No, instead Ireland will have to do it the hard way. It is undeniably a hard road to travel in order to reach the starry height of the top of the six nations table.
So here's to the Welsh, they're far from invincible but something tells me they're being guided by 'Jehovah' this year (and great cheers of "Bread of Heaven"). To the great loves of this country, our boys in green, I will say this: we will reach the stars again  (a repeat of the magic of 2009), first we must suffer the hard road that has been this half of the tournament, we will learn valuable lessons from it and these bitter disappointments shall only inspire harder work and a greater desire to improve- the Trojan work of our ferocious leaders such as O'Connell and the  exceptional skills and abilities of our youth will reward us some day, and in the meantime they reward us with the gift of enthralling performances in gruelling games. Thanks boys, every exciting minute of this, the greatest tournament in the world is worth the anguish it often results in. It's not over yet, keep the faith and roll on 2013.
Ad astra per aspera – a rough road leads to the stars.