Ciara Cosgrave
Staff Writer
ADVERTISEMENT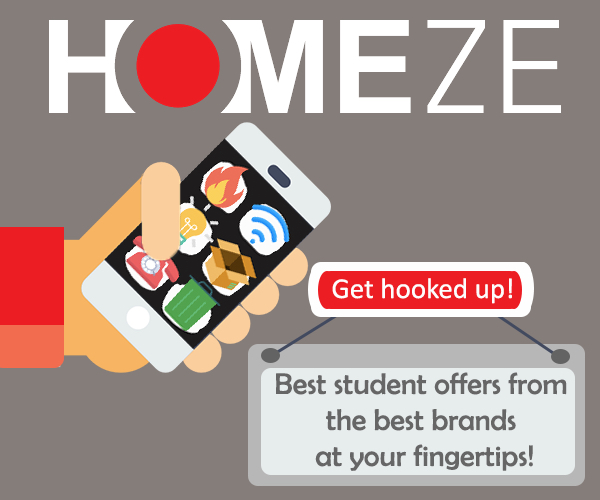 Bikinis, nightclub attire and eveningwear. The three painstaking rounds to achieve the coveted crown of Miss University, and yes an actual tiara is in circulation amongst the winners. The competition, which is set to take place on the 14th of April, is in its fourth year. Plainly, it acts as a feeder into the somewhat notorious Miss Ireland competition the launch pad of many a socialite's career, with mediocre celebrities such as Rosanna Davidson and Amanda Brunker beginning their pursuit of fame on that very stage.
The topic of Miss University is surrounded by negative connotations and I myself, as a devout feminist Friedan follower, shared the view that the competition was no more than laughable at best. My stigma grew out of the bikini parade down Grafton Street, which annually plasters every tabloid in the country. Proclaiming to be the pinnacle of every Irish models career, more like the high point. Cultivating the ideology that Irish modelling is merely nothing more than acceptable soft porn.
However, in spite of myself, I awaited for my miraculous Miss Congeniality moment. Where I'd discover that the competition is in fact a celebration of femininity, not just from the perspective of a bikini. Much to my disappointment my inner Sandra B. remained self contained at the onset, as one contestant admitted, it was in fact "a modelling competition", with the Miss University scouts actually profiting the question with potential candidates, whether or not they had a modelling contract. Other questions were stereotypical beauty pageant, "what would you bring to the Miss University competition?' and "what are your hobbies and interests?"
Once you make it past the initial interview and have been crowned queen of your college, what happens next? To witness this for myself I decided to dabble in some undercover work and go along to one of these events to encounter the male chauvinism, or even female stupidity, live and centre stage. Armed with high notions of pessimism, I attended the Miss Vanity X competition, another semi-final into the glitz of the Miss Ireland extravaganza. Taking note that the organisers actually managed to misspell Ireland on their own advertisement for the competition, my expectations were low, and they only became exceedingly lower. One source reported that the girls a week previous to the competition were first and foremost asked that they were all in fact comfortable with the infamous bikini parade, which was to open the show in the backdrop of Celtic tiger watering hole, Lillie's Bordello. Comfortable, meaning that they wouldn't back out of it on that night, emphasising how vital it was to prance down a catwalk in a two piece. Also noting that one contestant was still only in her 5th year of secondary school education.
The bikinis round was as painful as it sounds. Feigned confidence and ignoring the obvious elephant of awkwardness in the room was poorly hidden, all amplified by the grandparents in attendance yelling encouragement at their granddaughters. It was like being the camera crew of Made in Chelsea or some other televised abomination, which I will not admit to viewing. Only of now do I pray for their souls. While the director of Vanity X and one of three judges of the competition Debbie McQuillan assured me the girls were in fact judged all day, and personality was taken into consideration, my crusade against the whole façade was reaching boiling point, and I left Lillie's like an Antichrist, in pursuit of drink and indeed reality.
Fortunately, my Miss Congeniality moment was slowly coming to the surface. My epiphany began when I tried to remove the stereotype of the competition and actually meet one of the participants. Our very own Miss Trinity College, Aishling Croughan, a second year studying dental technology. On face value Aishling is as stereotypical as the rest of the candidates for Miss University, in other words, good looking. However the Athlone native equates personality with looks. When I asked Aishling why she got involved she answered quite simply "It's a bit of craic, a great chance to meet new people and do something different in college". Different is right, when we broached the issue of the bikini round and the general subject of the beauty pageant charade, with a nonchalant self reassurance, Aishling proffered that "It takes a lot of courage to put yourself out there" she also bashed my convictions that the competition is nothing more than parade of the superficial, with her own opinion that "you have to be able to speak for yourself and to be good role model".
Slightly abashed I left our interview with new hope for the future of the beauty pageant. An age-old tribulation that when one Wikipedia's, as any good researcher does, one is returned with the assurance that "A beauty pageant or beauty contest, is a competition that mainly focuses on making females insecure". Perhaps, or is it rather designed to showcase a group of girls who have balls of steel to surrender themselves to our own scrutiny.  I realised that the competition is as shallow and self-perpetuating as it sounds; yet it is in fact a twisted homage to confidence. And I'm not talking that subtle smirk you lend yourself when you catch yourself in the mirror before a night out. I'm talking Julie Andrews slashing around in a Salzburg fountain screaming I HAVE CONFIDENCE IN SUNSHINE. Yes these girls are in fact, some way a fantastic illumination of Vontrapp self-reassurance, minus the Nazis. Indeed I've learnt that "the glass is always half empty if not drained" charm that I've cherished is no match for girls in bikinis. You've been an ample opponent.