Ronan Costello
Editor

The preferred option of the majority of Trinity students in USI's online fees poll is the student contribution. The student contribution narrowly won the favour of Trinity voters, just beating out a student loan scheme.
Turnout in the poll increased significantly on the previous preferendum, with 1879 votes cast. Students had been logging into www.usi.ie all week to voice their preference for how third level education should be funded.
TCDSU President Ryan Bartlett released the following statement on the Trinity results:
ADVERTISEMENT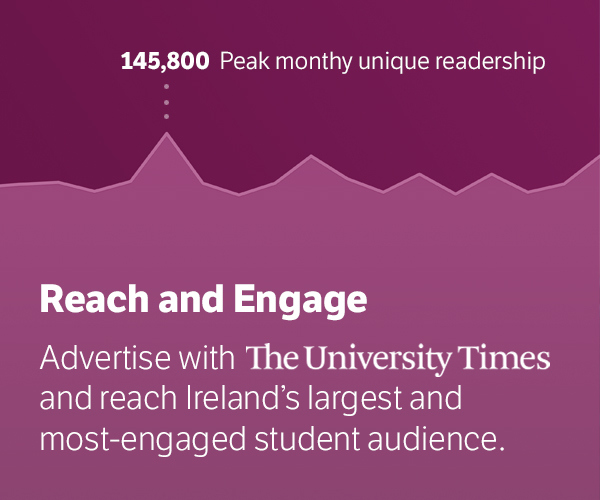 "First, it was great to see so many Trinity students engage in this process at a time of year when their sole focus is generally on exams. This was the highest turnout for a referendum that wasn't attached to a sabbatical election in four years.
As for the result itself, Trinity students have recognised the strains on the current system and demonstrated their willingness to contribute to the quality of third level education. However, while it's important to ensure that we maintain the quality of the education being provided, we also have to ensure that we have an equitable system for paying the student contribution so that it doesn't place an unfair burden on students. To that end, we have worked all year to ensure that the contribution can be paid in two installments. This is expected to be confirmed soon by College Board.
While this means that the Trinity delegation at USI Special Congress will be voting for the student contribution as their first preference in the vote on what USI's new position on fees should be, it's notable that students also considered a student loan scheme. This clearly shows that many students would appreciate a mechanism for deferring payments of the student contribution.
The next step is to take these results and make a policy document with which to lobby government."
See full list of results below:
| | |
| --- | --- |
| Count | Option |
| 1879 | Total Valid Poll |
| 940 | Quota |
| Round 1 | |
| 341 | Graduate tax |
| 385 | One hundred percent Exchequer funded |
| 46 | One hundred percent upfront fees |
| 556 | Student contribution / Registration fee (Currently €2,250) |
| 478 | Student loan scheme |
| 73 | None of the above |
| | "One hundred percent upfront fees" was eliminated. |
| Round 2 | |
| 348 | Graduate tax |
| 388 | One hundred percent Exchequer funded |
| 573 | Student contribution / Registration fee (Currently €2,250) |
| 493 | Student loan scheme |
| 76 | None of the above |
| | "None of the above" was eliminated. |
| Round 3 | |
| 362 | Graduate tax |
| 410 | One hundred percent Exchequer funded |
| 593 | Student contribution / Registration fee (Currently €2,250) |
| 506 | Student loan scheme |
| | "Graduate tax" was eliminated. |
| Round 4 | |
| 451 | One hundred percent Exchequer funded |
| 712 | Student contribution / Registration fee (Currently €2,250) |
| 699 | Student loan scheme |
| | "One hundred percent Exchequer funded" was eliminated. |
| Round 5 | |
| 1028 | Student contribution / Registration fee (Currently €2,250) |
| 805 | Student loan scheme |
| | "Student contribution / Registration fee (Currently €2,250)" has exceeded the quota and is declared the winner. |