Leanna Byrne
Deputy Editor
ADVERTISEMENT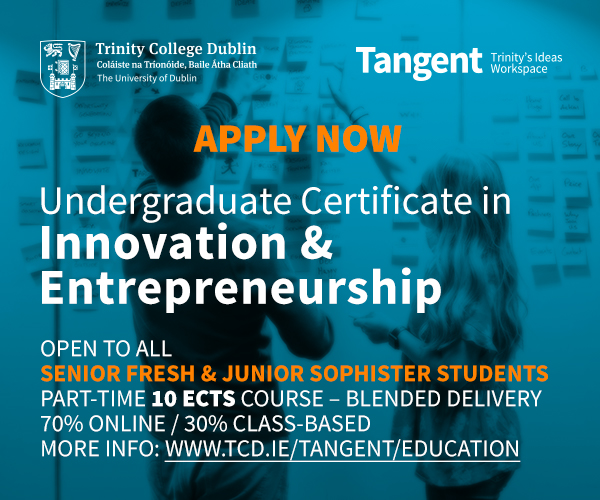 At the end of a long week of campaigning in the USI Referendum, we can at least draw one conclusion – that the old cliché that most people don't care about student politics is as apt as ever.
Right now there are 140 Facebook attendees at The USI Referendum Debate that will be taking place on Monday evening. For an event hosted by The Phil and The University Times this would be considered to be a pretty good turnout. That said, if this is an indicator as to who has engaged with the issues put forward in this referendum then we can expect voting turnout to be at an all time low.
Unfortunately, there's only ever a handful of the same people who take interest in student politics. In fact, these people are generally the ones who are handing out the flyers. Naturally both sides of the referendum have incurred some difficulties if students don't appear to be engaging with the issue. YES Campaign Manager Mark O'Meara feels that "it's impossible to tell how much attention students are giving to the referendum. People who we have engaged with it are generally quite interested in the issues and finding out which way they should vote. I find that it's very easy for us to communicate our message to those who are willing to listen, but the problem of course is figuring out the thoughts of those who do not stop to talk."
Jack Leahy, the NO Campaign Manager, was also asked about the challenges he has faced with communicating the message. "I'm not sure many people even know what the question is. A common reaction when someone is persuaded by our arguments is 'well then why are you voting no?'. A lot of people seem to have an instinctive position but beyond that it's up to us to get people interested. We're talking to as many students as we can to that end."
So, what's the matter with voting? Low voter turnout out is a common talking point at the end of each SU election or referendum.. Whenever there's a low election turnout, those involved in the campaigns blame the weather, the timing and, if they could, even their Granny. Nevertheless, the referendum is to coincide with Class Rep elections – a great strategic move to increase voter turnout. "The fact that Class Rep elections are on at the same time is going to mean that voter turnout is far higher than it would be otherwise, so this is going to skew the voter turnout figures," said O'Meara. "Hopefully this gives a reason for students who would not usually engage in an issue such as USI disaffiliation to look into the issues and the arguments of both sides."
Many students are actively making the choice not to engage with the referendum. One JS English Studies student summed up student mentality by saying that: "They don't care, or know what the USI is. Even if they do know, they don't care. To them it's an outside organisation that organises one march a year which they look forward to for drinking purposes."
A SS TSM student believes, "students who aren't voting are choosing not to do so because they don't think either opinion will make a lot of difference to our position/swaying power."
We'll only know next week what the voting numbers will be. However, for the sake of the two campaign teams which have been campaigning flat out, here's to hoping this referendum records a more notable turnout that referenda past.