Jack Leahy
News Editor
John Logue, president of the Union of Students in Ireland, has been arrested this evening following a peaceful protest in the Dáil gallery at Leinster House.
ADVERTISEMENT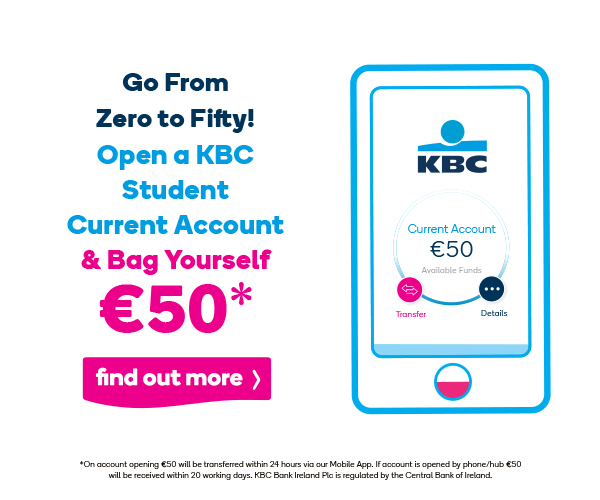 Logue was attending Dáil proceedings to observe a Private Members' Bill proposed by Fianna Fáil calling on the government to 'refrain from further cuts to the education budget and further increases in the registration fee'. The motion was passed but in a much-amended form that removed the call for Fine Gael and Labour to maintain the student contribution as its current level.
Most of the estimated crowd of 100 students then stood in unison and turned their backs on the chamber before security staff ordered all those who wished to continue observing proceedings to sit down. Logue was the last to remain standing and was arrested by Gardaí at the scene for disobeying standing orders of the Dáil having refused to leave upon request. He was removed in handcuffs to the cheers of the students with whom he was attending proceedings. He was taken to Pearse Street Garda Station for questioning at 9:30pm and was released at 10:45pm.
A USI spokesperson said that Logue was 'turning his back on a Dáil which has turned its back on students' and that the protest was not disruptive:
John Logue was arrested for the simple act for turning his back on a Dáil which has turned its back on students. By voting down an amendment that would have preserved the current level of the grant and stopped fee hikes, this government has once again failed students and families. Logue was supported by over 100 students, including sabbatical officers from TCDSU, DITSU and NCISU. It was a peaceful act of civil disobediance, intended to highlight the issues facing students, especially as students face into €3000 fees, cuts to the grant and a grant system that has only paid out to a minority of students who qualify for it.
When the motion was introduced by Ceann Comhairle Seán Barrett, student observers rose to their feet in demonstration, in accordance with the campaign slogan 'Stand Up'. No government has had its party line defeated by a Private Members Bill – the exclusive preserve of TDs not acting on behalf of the executive government – since Charles Haughey's Fianna Fáil in 1986.
Earlier in the evening, USI had met with students and sabbatical officers from Trinity College Dublin, National College of Ireland and Dublin Institute of Technology. The town hall-style meeting saw the presidents of all three students' unions and Logue address the 100-strong crowd that included local Fine Gael councillors and Labour Party TD for Dublin North Central Aodhán Ó Riordáin. The meeting was the tenth of seventeen such meetings being held by USI across the country to encourage students to get involved in the 'Fed Up? Stand Up!' pre-budget campaign.
;
;
Ó Riordáin responded to comments from Logue by declaring that his priority in education was to invest in primary and secondary level because many of his constituents would not traditionally reach third-level education. In response, Logue accused Ó Riordáin of doing 'what every other Labour Party TD will do' by disingenuously pitting students against children. When exhorted to 'think before you speak, deputy', Ó Riordáin hastily left the room without response.
TCDSU president Dunne and education officer Dan Ferrick were in attendance at the time of Logue's arrest.
Additional reporting by Owen Bennett