Jack Cantillon | Contributing Writer
Tomorrow morning at 9am, 40 teams of two people will set out on one of the
most impressive Trinity charity competitions in recent years, Trinity Jailbreak.
Trinity Jailbreak sets competitors the task of getting as far as possible away from
Trinity College in a 36-hour timeframe with no money. The Cambridge version of
the competition has seen winners get as far as Singapore, Hong Kong and San
Francisco. Organised by the Law Society and St. Vincent De Paul, funds raised by
participants will go towards helping Amnesty International and Trinity's Vincent De
Paul branch.
ADVERTISEMENT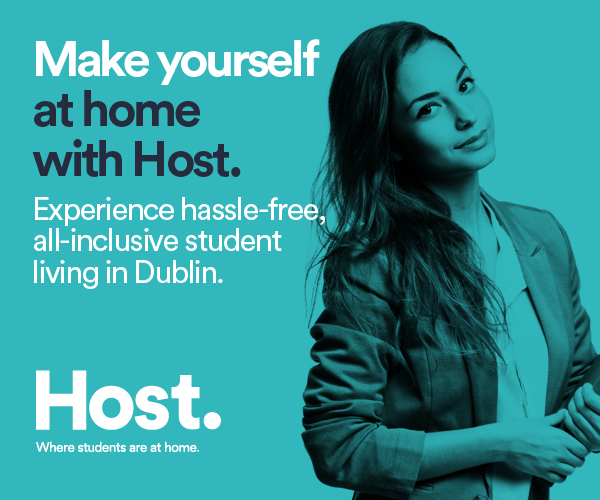 Here we go through the runners and riders of the 2013 and try figure out who could
be winning the first ever Trinity College Jailbreak.
Finn and Louise are the firm favourites of Trinity Jailbreak 2013 and it all comes
down to connections. Finn's dad is a pilot and Louise's mum works in the United
Nations. This lethal combination will be very hard to stop. Both DU Snowsports
committee members they know all about organising big trips away. Rumours abound
of them having already arranged their passage out of Dublin could they have won the
competition before it has even started?
Hannah McCarthy and James Ringland – The Stable Select
The odd couple of this year's Jailbreak, they have home field advantage, as both are
members of the Law Soc committee. They've both put in serious hype spade work.
Ringland attracted minor internet fame posting on various airline Facebook pages
looking to blag free flights using nothing but the power of the "Like" button. Hannah
has also worked her charm getting retweets from Roisin Ingle and arranging an
appreance on the John Murray Show. They've got to be fancied to keep the trophy at
home and win for Law Soc.
Mollie Guidera and Caroline Von Konig – The Serious Contenders
A very visible duo of Jailbreak this year, they burst out of the traps with the first
Facebook page and donations coming in left, right and centre. The trouble is can
they last it home or are they a spent force before the competition has even begun?
The first 6 hours will be crucial for Mollie and Caroline.
After masterminding a victory for Trinity FM as Best Overall Society at the CSC
awards, Claire McCabe alongside Brian 'Fogo' Fogarty is attempting an ambitious
double. Despite their victory, they haven't let up in trying to win the Jailbreak crown
with repeated pleas for help all over Facebook. Their use of radio contacts could be
crucial to deciding their performance.
Jack Cantillon and Tommy Browne – The Dark Horses
I won't be saying anything about mine own chances but we could be the dark horses
to emerge from the pack if a strong Saturday performance comes into fruition.
Roise & Nicole have gained a great deal of attention with their "USIT Let Us Fly"
video appeal. If they get 10,000 likes USIT will fly them to eastern Europe along with
Full InterRail passes to go even further. Currently at 1,500 likes it seems unlikely
they'll reach their target. Still, with such ambition already who's to say they couldn't
pull a rabbit out the hat yet. Dismiss at your peril.
David and Eden are trying to win for 4th year Law. They're making a good attempt at
it too. David has been very active on Twitter and even received advice from Graham
Norton on how to win the competition via Twitter. They've created a lot of hype but is
there any substance?
The final contenders that need highlighting are Crowley and Swift. Two video pros,
expect their whole journey to be chronicled GoPro in hand. They've been frantically
messaging other contenders to see if anyone has made pre plans. Are they confident
or are they trying to think of options? Tomorrow morning we'll have our answer.
The best bet you can make about Jailbreak 2013 is that the winner will probably
not come from these favorites. With 40 contenders surely some unknown has
performed a minor miracle and got an airline to come on board and support such
worthy causes. Regardless of the result huge praise must go to Law Soc and VDP
for putting together such an exciting and original event. Let the mayhem begin. See
you at the Opera House.