Catherine O'Callaghan | Staff Writer
Jailbreak 2014, which took place last weekend, saw Irish students collectively travel over 191,520 km without any money and raise approximately  €35,676 for charities Amnesty International and Saint Vincent de Paul. Over 200 students from TCD, UCD NUIG and UCC competed, starting at 9am on Saturday, with 36 hours to get as far as possible from their starting point without a cent in their pockets. Destinations reached include Jamacia, Bali, Hawaii and Singapore.
Ultimately though it was TCD team Kyryll Chulak and Salim Sebaoui who travelled the furthest, reaching Sydney, Australia, 17,223 km from home. The two confirmed their touchdown with just 17 minutes to go before the cut-off time, narrowly avoiding missing out on their win. The pair had organised sponsorship before the event and had their tickets sponsored by a tour company. The runners-up were Sean Kearns and Aoife Ní Shuilleabháin from NUIG who made it all the way to Denpasar in Bali wearing wedding dresses in an effort to promote marriage equality. NUIG are currently the top fundraisers, having raised an impressive average of  €400 per team, while Trinity have travelled the furthest per team with an average of 2926km each.
ADVERTISEMENT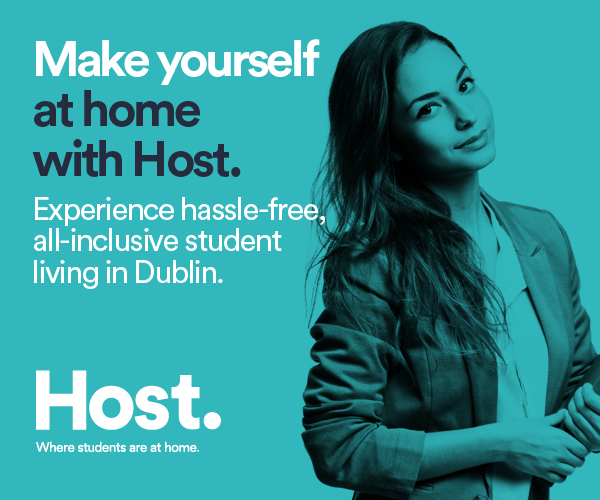 Head National Organiser, Jack Cantillon, told The University Times, "We are delighted to have doubled last years fund and with donations still coming in we are hoping to have raised over €40,000 for two worthwhile causes." He extended his thanks to the committees of Law Soc, Amnesty International and Saint Vincent de Paul and the volunteers who made the event possible.
This is the first year multiple universities have taken part, with the event last year being open only to Trinity students, and the collaboration of different universities made this year an even more unique and exciting event. The amount of money raised is approximately double that from 2013, and has attracted vast attention both in the Irish media and across social networking platforms.
Also new this year was the use of Snapchat as part of the event. The #SnapChatRatRace featured the, "Jailbreak Rat," who was hidden somewhere in Europe and who used SnapChat to send photographs with hints as to his current location to all participants. The winners of this race were Team Conall and David from TCD, who caught the Rat at the Arc de Triomphe in France.
Twitter played a vital role in helping participants to find sponsorship as well as accommodation, with many students currently on Erasmus years abroad offering places to stay. However, some participants are not yet home and are still trying to find sponsorship to make the journey back to Ireland.
Donations to the charities supported by Jailbreak can still be made at jailbreak14.com