Conor Murphy | Online Editor
Across seas voluntering is getting a bad rap recently. It's become fashionable to piss on the experience completely and say it's all rich-country guilt. That's a simplistic reaction bred of the "your doing the wrong type of charity" mentality. But it is true that a lot of today's Volunteerism is ran by corporate interests or simply lazy moral thinking, including some of what I've been part of.
First a little global recap. The third world is rapidly becoming not that third worldy anymore. We are witness to the (often unreported) fastest improvement in global poverty ever seen. Child death rates are plummeting and family sizes are as well as women get more control of their bodies. Africa is growing at it's fastest rate ever and might soon be more of a tourist destination than anything else to the first world.
ADVERTISEMENT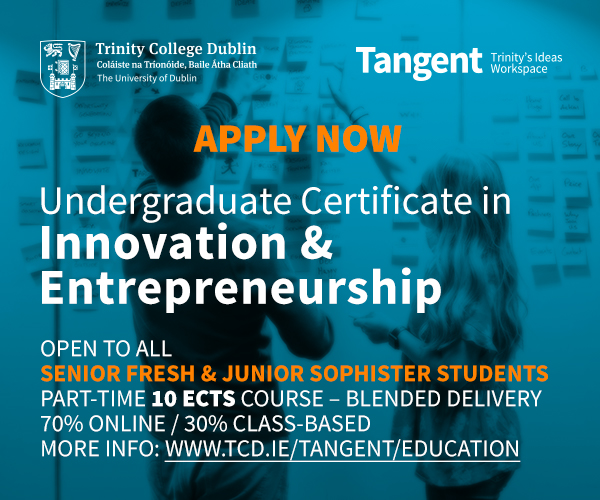 The third world is rapidly becoming not that third world
As these countries become more prosperous we must be even more careful that our charity trips aren't vanity projects.
There are a few inarguably valid forms of foreign charity work. The most common one for students is to address skill gaps. This is where you impart a skill that would otherwise not exist in a community.
I have myself been part of a Tanzanian project that largely was a valid enough skill gap project (teaching teachers IT skills). It still devolved at times into cheap wall painting projects that should always be locals paid to do that work, not first world kids expensively shuffled around the planet.
The best justification I've heard for the more unskilled charity projects is that they are all about how the experience is for the students, not the locals. It's a brave sentiment that needs morally honest participants. In this mindset we would measure its success by how it affects the students not by what help it gives to the locality. Although a brave sentiment this is not how most volunteers think and it still adds to the western saviour image that is still in some third world cultures.
My sister (who was working there for a two years) found particularly disturbing examples of this in Rwanda. Locals have variously said to my sister that white people are all smarter (that's why they can't carry books on their head, duh). That they are almost saviours or punishing gods. And even that they should reconquer Eastern Africa and bring wealth that whites must inevitably bring!
The subtleties of what is good/bad charity work are often borderline. There is one freak beast that is easy to recognise though, and must be avoided at all costs. The charity company. A huge amount of friends going abroad are going through private companies. Do so if you will but understand that they have no intention of doing good sustainable work. Their goal is making the superficial "good western" feeling grow as much as possible in their customers, you.
The charity company…must be avoided at all costs
If you are honest enough to not care about the poor effect then do what you want and good luck to you. As westerns half the things we do in a day are bad for the world.
However if your intention is to do good work then there are three main points to note.
1) Do it with an actual charity, the college ones with a focus on sustainable projects are best.
2) Do something you have a right to as it's a skill you have have that the locals don't. Teaching the English alphabet to four year olds or poor construction work is not one of these.
3) Do it for as long as possible, if it is an actual sustainable project there should be at least a month and probably years of viable work. The project I was on should have been six weeks at least and was only four, this is somewhat inevitable but stretch it as long as possible.
Again, I have respect for the person that says it's just a cool experience and books the company. At least they know what they're doing, actual tourism would be much better but that's another battle.
And if you did work that I just dismissed out of hand, so did I, our feelings are less important than any issues we might have left behind. Whatever happens don't pretend you're doing some great work no matter what you're doing, because that rubs off on the culture you just bulldozed through.
don't pretend you're doing some great work
Oh and a final point, take some time wherever you are to be a tourist. These are titanic cultures you're passing through and getting a one dimensional charity-lens view would be a terrible thing.