Aisling Curtis | Senior Staff Writer
Trinity College Dublin Students' Union (TCDSU) is set to propose a motion that would see the Union of Students in Ireland (USI) disaffiliate from the European Students' Union (ESU). The motion will be put forward at Annual Congress, taking place in Athlone from March 31 to April 3.
The proposal for disaffiliation was first suggested by Stephen Garry, Welfare Officer for TCDSU, during a presentation on USI and ESU at the USI National Council in January. However, if the motion passes at Congress it will not directly result in disaffiliation. Instead, it would lead to the removal of the clause within USI's constitution that automatically asserts ESU membership. This would create an environment within which USI could implement disaffiliation procedures.
ADVERTISEMENT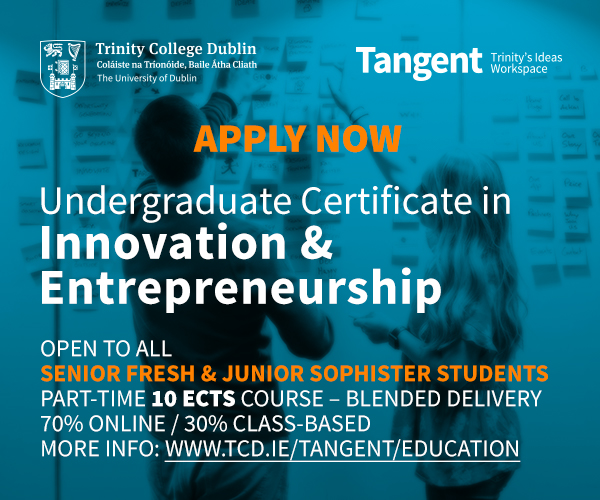 In a joint statement to The University Times, Garry, along with Tom Lenihan, President of TCDSU, and Education Officer Jack Leahy, described their concerns as including the failure of ESU's actions to have "meaningful consequences"; the various costs associated with USI membership of ESU; and the recent information that USI has had to join "a Eurovision-style 'voting bloc' with some Nordic unions" due to the "prevalence and strength of such arrangements in ESU decision-making".
The statement mentioned the failure to see a return from ESU membership and its expense, as annual costs consist of the €6,000 membership fee, as well as expenses for the three or four meetings that USI officers must attend. TCDSU believes that Irish students have not benefited from ESU membership whatsoever in the six years of partnership, citing the "pitiful share" of the European Youth Guarantee as an example of a meaningless outcome from ESU.
Joe O'Connor, President of USI, told The University Times that the motion at Congress will decide USI's stance towards disaffiliation, adding that USI is happy for people to express their views and instigate discussion on ESU's role. However, from a personal standpoint he expressed worry that disaffiliation would have negative effects for both USI and national students' unions. "Ireland more so than others has seen decision-making have a huge impact [in recent years]," he said. "We must engage at a student level [and] become more of a player on a European stage."
Also speaking from an individual perspective, Cat O'Driscoll, Vice President for Academic Affairs and Quality Assurances at USI, has outlined a number of serious consequences of disaffiliation. As well as losing international representation – which would deprive USI of "the mechanisms to feed into national decisions and hold the officers to account" – Ms O'Driscoll has also emphasised the notion that "together we are stronger", referring to the many issues that Irish students have in common with their European counterparts, including fighting higher fees and the commodification of higher education "whilst working towards greater access, mobility and equality".
The ESU currently represents  47 national students' unions from 39 countries. Through these unions, it acts on behalf of over 13.5 million students, and cites its aims as including the promotion of  students' social, economic, educational and cultural interests at a European level, with a particular focus towards the European Union, Council of Europe and UNESCO.