Leanna Byrne | Editor
I think it is safe to say that Haiti is nowhere to been seen in the Trailfinders travel booklet. Nobody has ever thought it might be nice to get away to Haiti for the weekend. Between the earthquakes, the odd hurricane and a danger of cholera it's no wonder tourists are more comfortable flocking to the Canary Islands for a bit of sun.
Although travelers are united by their desire to get away from it all how and where they want to spend their holiday varies. While one traveler's toes might curl at the thought of inter-railing or sharing a seat with chickens on a tractor in Thailand, 'risk travelers' relish at the sense of the unknown. For some, travel is more than just a pool and a deckchair – it's an adventure.
ADVERTISEMENT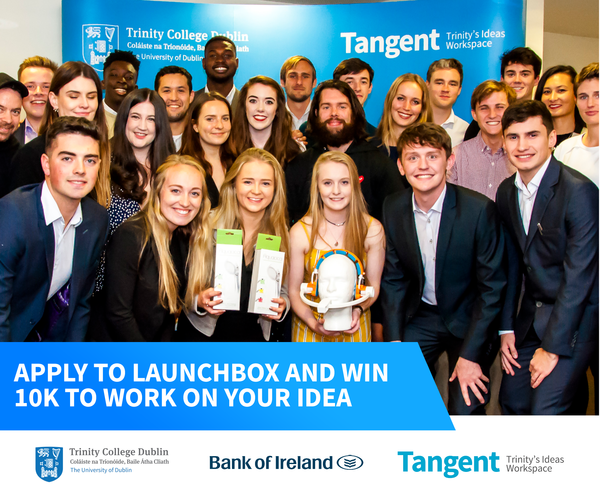 Destination Haiti was established by Hugh Brennan and Myles McPartland as an "adventure travel business" in 2013. The unlikely pair met while living in Haiti for over two years. Hugh was volunteering with the Red Cross and Myles was managing over 1,500 people as the Head of Organizational Development at Digicel Haiti. While exploring the mountain trails every Sunday, the two fell in love with the land and decided to partner together to spread the word about this unexplored paradise.
Last week, Myles and Hugh paced at a stand in the Arts Block littered with brochures filled with picturesque visuals trying to convince students of this once in a lifetime opportunity.
"We use a lot of words very loosely, like beautiful and paradise, but you have to see this," Myles said. "It is unspoiled, undeveloped. Nobody has been there. The water is just crystal, and it's warm. I wish I was back there sometimes!"
However, Destination Haiti is not an easy sell. Visiting one of the poorest countries in the world, where 80 per cent of the population live on less than $2 a day, is not the average punter's cup of tea. Neither is the thought of having to get a cocktail of injections to make sure you come back in one piece. For Hugh and Myles, their task is to convince holidayers that it's all worth the perceived risk.
"There is so much beauty there," explained Hugh. "It is a country that I know, in one generation, is going to be transformed to the most sought after tourist destinations in the world. We're trying to persuade people to come now and see it when it is completely unspoiled."
Both Hugh and Myles went on to explain that the unspoiled, idyllic Caribbean is not the only attraction. According to Hugh "the people are what bring you back". The hardworking, proud nation have captured their heart by inviting them into their homes and treating them like old friends despite the language barrier.
"Myles was Max out there because Myles is a difficult enough word to say," laughed Hugh. "Hugh they could not say. I was 'huge'. What they do is they put 'mister' before it, and if they put mister before it then they can pronounce it. So out there my name is Mister Hugh and this isM."
Not only that, but the Haitians who reside in the mountainous regions live in a matriarchal society where, as Myles warned, nothing goes without consulting the women.
The two are also adamant that by transforming Haiti to a tourist destination it can help address the economic disparity.
"The Haitians have made the best of what they've been through in terms of the disaster and they deserve for things to pick up," said Hugh. "The point is, with people coming to Haiti as tourists they can make a real difference. If we can attract 20 people per month to come to Haiti for a year, we'll create half a million US dollars for the economy. That's simple maths based on a spend of approximately $200 per person per day, which is roughly what you're going to spend on your accommodation, your food, your transport, your drinks and 'touristy' spends."
So, what's in store for a tourist on a Haitian Holiday?
"We're going to try and stay away from traditional, defined holiday," said Myles. "We'll ask what they want to do. Do they want to go to the beach, the mountains, visit the cultural side of Haiti, or do you want to visit the aid projects? It is very much tailored. If we start saying to people that we're going to bring you into the mountains for four or five days then you might get fed up."
Whether it's a five hour walk in the Chaine de la Selle Mountain Range or a trip to Northern Haiti, Hugh and Myles believe they can use their in-depth knowledge of the country to help their clients make the most out of their holiday. Unfortunately, a trip to Haiti doesn't come cheap as everything can cost up to about €3,000. This includes flights to New York and then to Haiti, accommodation, transport and other general expenses.
"It's not a cheap holiday, but nowhere is a cheap holiday. We're into doing things cheap, but we're not interested in doing tents," said Myles.
For those of you interested in finding 'the new Thailand', this could be the one for you.