Hannah Ryan | News Editor
The University Times has learned of discussions between the Library and College authorities surrounding a number of proposals which have been put forward to increase Trinity's commercial revenue. Among these plans is the potential relocation of the Book of Kells from the Old Library to a new exhibition space. This would result in tourists being charged a second fee to view the Book, greatly increasing the college's tourist-related income.
The proposed exhibition space which would house the Book of Kells would be created beneath the Berkeley podium. The library is reportedly opposed to these plans, due to the frequent flooding which occurs in that area. Acting Librarian Jessie Kurtz told The University Times that it is "difficult to speculate" as to what the consequences of such an exhibition space would be for the Library, as "plans are currently still under consideration around any possible changes to the location of the Book of Kells".
ADVERTISEMENT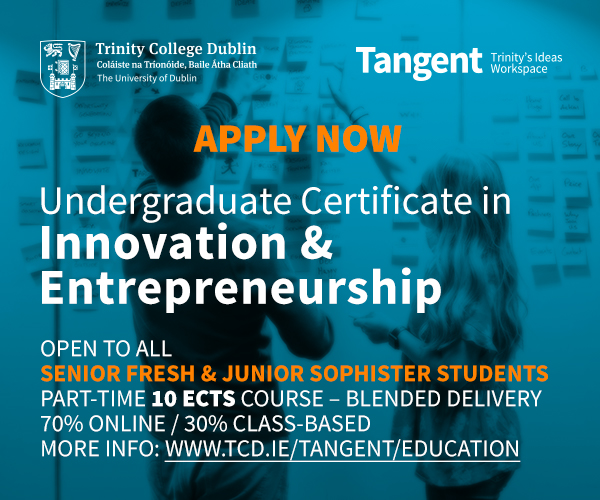 "The Bursar is leading these discussions, which are ongoing, with final approval by the College Board being the ultimate aim for the Trinity Visitor Experience Masterplan," Mrs Kurtz stated. "The aim has always been to ensure the curatorial responsibility for the Book of Kells; the conservation of the Old Library building and its collections; and the enhancement of the visitor experience."
Mrs Kurtz also offered comment on the effect such a project might have on the attractiveness of Trinity for tourists. "The Book of Kells and the Long Room will always be a centrepiece for tourists to Trinity College and this along with the possible creation of a new exhibition space will enhance the visitor experience," she stated.
Asked if the Library plans to oppose the college's plans, Mrs Kurtz refuted this, stating: "The Library is playing an active part in the discussions with the Bursar to ensure the College's objectives are realized in the context of the Library fulfilling its curatorial role for the collections; building; services to Trinity staff and students; and service to the tourists who visit our College."
Recently, the College Board also approved a recommendation which prohibited College services from retaining any income they generate. Funds accumulated are now held by the college and redistributed "in support of teaching, learning and research" throughout Trinity. As a result, the Library can no longer fund itself from the revenues of the Old Library and the Library Shop. Commenting on this decision, Mrs Kurtz said: "The Library supports teaching, learning & research and as such has access to these funds for its initiatives and strategic objectives. In addition, the Library's budget, which had previously been dependent on this income, has been regularized, providing the Library with certainty around its annual spend."
Head of Research Collections and Keeper of Manuscripts at the Library, Bernard Meehan, was unwilling to comment on the proposals.