Louise Duffy and Fiona Gribben
The Union of Students in Ireland (USI) has described the cost of college registration fees as "outrageous".
It comes after newly installed Minister of Education, Jan O' Sullivan, confirmed this week that an expected further increase in fees is to go ahead.
ADVERTISEMENT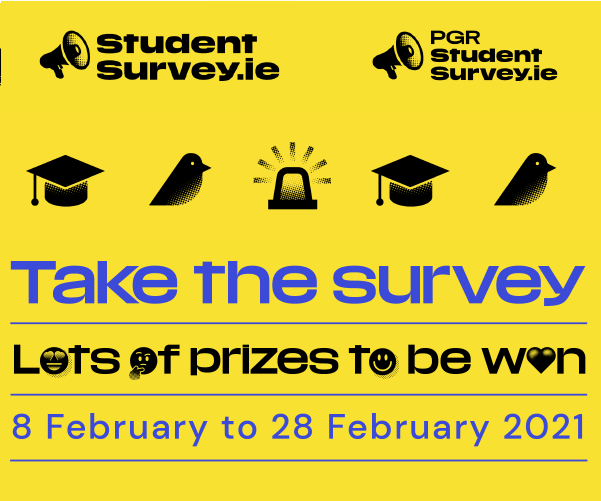 "The USI strongly condemns a further hike in registration fees. The new Minister had an opportunity to put a new slant on the matter and the fact that a different direction has not been taken is disappointing but the fact that fees were going up to €3,000 by 2015 was already announced by Ruairi Quinn when he was Minister for Education and Skills", said USI President Laura Harmon.
The announcement this week coincides with a study released by the Irish League of Credit Unions that found that 80 per cent of parents finance college costs, with more than two thirds saying they struggle to find the funds.
The annual payment is expected to reach €3,000 after October's budget. Last year's budget saw a increase of €250 in fees.
In an interview with The University Times, Harmon stated that registration fees were having a serious impact on Irish families but the situation is likely to remain the same until at least 2016.
"At the USI's congress in April the then Education Minister, Ruairi Quinn, promised that once fees rose to €3000 they would be capped by the current government, a review to explore third level funding options was put in place and is due to be finalised by 2015," she explained.
Harmon ruled out USI support for assistance through student loans as in use in the UK or for a graduate tax scheme. Instead progressive taxation is proposed to lower the registration fee where "those who can afford to pay the most, do."
It is predicted that there will be a demand for 8000 households in Dublin each year for the next number of years, and supply is quickly drying up.
"The USI is not in favour of student loans. Personal debt levels within families in Ireland are already high enough, and the evidence is that the debt is not repaid as graduates simply cannot afford it. As it stands graduates pay 75% more tax in Ireland. Therefore we could not be supportive of a graduate taxation scheme either," she said.
Dublin's Accommodation Crisis
Asked about the current accommodation crisis, Harmon said she believed that the summer of 2014 was even worse than the chaos students faced last August and September.
"This year has seen a rise in rents coupled with a shortage of available properties. The crisis is nationwide but has been concentrated in Dublin.
Findings from the Hunt Report show that student numbers are set to rise year on year till 2030 and given that there are a high number of international students coming to Ireland this is now a reputation issue especially when it comes to the capital," she commented.
In an effort to alleviate the worry faced by thousands, USI recently launched homes.usi.ie which differs from more traditional landlord-tenant matching services in that it is focused solely on student accommodation needs.
It is hoped that the free and simplified service will increase supply by attracting homeowners who would not otherwise become landlords.
"It is essentially a platform connecting students to homeowners; we have about 100 listings at present.
Something that the majority of the wider population may not be aware of is that you can rent out a room in your house for under €10,000 tax free so we are trying to get that message across," she explained.
The listings are diverse, with families and retired couples offering up spare rooms and students looking for co-tenants.
Some offer student-friendly extras, such as the use of a bike or daily breakfasts.
While the site can be seen as a step in the right direction, it appears that much more drastic action may be required.
In the 72-page document which outlined the plan to address the housing shortage in the country, the word 'student' was used once.
In an Economic and Social Research Institute (ESRI) report published recently, it is predicted that there will be a demand for 8000 households in Dublin each year for the next number of years, and supply is quickly drying up. For example, in 2013, only 1,360 household units were completed in the city. The report notes that the housing crisis in Dublin has been vastly underestimated as a result of the use of nation-wide, rather than sub-national data analysis.
When the national level figures are examined, the number of vacant properties makes an increase in housing needs seem manageable.
However, the majority of these vacant properties are not in the capital, where they are most needed.
Students, many of whom must re-enter the rental market at the beginning of every college year, will inevitably find themselves among the worst affected by the deepening crisis.
Harmon called for greater government interaction with the issue pointing to the publication of 'Construction 2020' in May of this year.
In the 72-page document which outlined the plan to address the housing shortage in the country, the word 'student' was used once.
The Year Ahead
In the coming weeks USI will announce its pre-budget submission that will have a strong focus on protecting student supports, in particular the student maintenance grant, ahead of a major day of mass participation on October 8.
"It will be the first nationwide rally for three years, held in Dublin with attendance from all the universities; we are aiming to show the value of our education system," she said.
It is a return to the strategy of national mobilisation instead of smaller localized rallies favoured in more recent years.
Furthermore the organisation has decided to bring back its 'Activist Academy' to utilise and develop student activism in national political campaigns.
Mass voter registrations will also be held in campuses throughout the country particular in the run up to the Marriage Equality Referendum in the spring.
Harmon, who has now been in the post for six weeks, said she was looking forward to the incoming year: "I have a fantastic team around me and it has been great to see the level of involvement of student unions not only with issues local to their universities but on a broader national platform as well."
---
Louise Duffy is a Staff Writer for The University Times and Fiona Gribben is News Editor.
Photo of Laura Harmon courtesy of USI.