Benn Ó hÓgáin | Comhfreagraí Gaelach
As Irish language correspondent for The University Times this year, I made an interesting agreement with the editor. "I'd like to write in English as well as Irish", I said. Call me self-defeatist, a betrayer of the language I hold dear. The fact remains: we can all speak English.
This simple maxim has been the basis of many an argument made by those who don't see the same value in the Irish language as I do. "What's the point?" it usually begins. "Language is for communication and we can already do that with English."
ADVERTISEMENT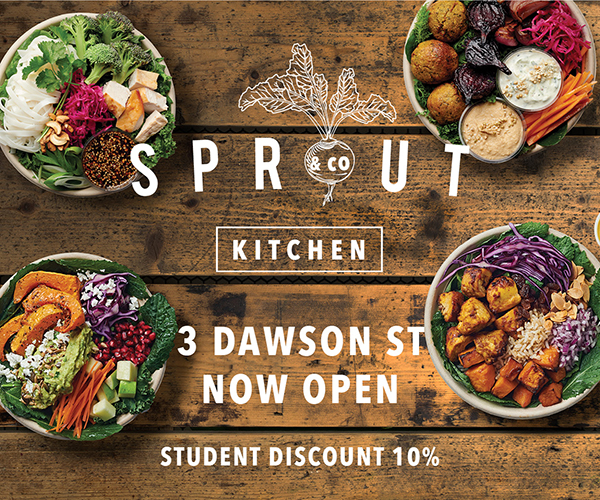 The trouble with this analysis is that it ignores the other purposes of language. Of course it is primarily a means of communication, but it is also a cultural bastion, a pillar of our national identity and an important part of our heritage. To argue it is worthless because we have an alternate language with greater reach is analogous to arguing that gaelic games are pointless when you can play soccer or rugby and derive the same fitness and recreational benefits. You won't find anyone arguing for the abolition of hurling, to the contrary many believe Gaelic Games to be central to our distinctiveness as Irish people.
To make a language worth speaking, it must have uses, preferably outside the social context.
We're talking about language rights, specifically the right to use the language enshrined in our Constitution as our 'first official language' when dealing with the State. While historically the government of the day has paid lip service to this idea, this no longer appears to be the case.
The appointment of Heather Humphreys and Joe McHugh as ministers at the department of Arts, Heritage and the Gaeltacht highlighted the government's complete lack of interest in Irish. Neither minister speaks the language with any great level of proficiency, marking the first time that the minister responsible for the Gaeltacht cannot speak the language of the local population. While I feel there is much to be admired about Joe McHugh and his commitment to show that anyone can develop fluency in the language given the right support, government is not a playschool.
It's not as if public sentiment is against Irish. In the most recent census, 40% of people claimed an ability to speak the language. A small-scale student survey in Trinity last year recorded the fact that 94% of respondents had a positive attitude towards the language. I spend a part of each summer working at a Coláiste samhraidh, or Irish summer college. Doing so provides the opportunity to romanticise about the future of our national language. When you hear teenagers gossiping as Gaeilge, or attend a social outing where conversation through Irish is the norm rather than the exception, its easy to feel like progress is being made. The reality however, is less favourable.
Where language rights supposedly exist, accessing them is often daunting, difficult or outright impossible. I recently had reason to call the Revenue Commissioners, who promised an Irish speaker would ring back. I'm still waiting on that call. Using Irish for business, even with the state, is painstaking.
Trinity is a body that is regulated under Language legislation, and has its own Irish Language Officer, Committee, and a detailed three-year plan for the development of the language in College. Many college services are available through Irish as a result of the work of Oifig na Gaeilge. Yet how many of you know that you can conduct your business with the Library through Irish? And of those of you who know, and could reasonably do so, how many of you do? I'm willing to bet that the figures are low. You see, we all speak English, so why bother annoying people?
The point is not that Irish speakers actively try to be a nuisance. I think its fair to say that most speakers realise that not every service can be delivered to them in Irish. The point is that failure to demand these services results in the permanent diminution of Irish as a working language.
I myself am often reluctant to ask for 'seirbhís as Gaeilge' in the library. I fear the sigh of a reluctant staff member who sees me as being difficult. In reality, the library staff are excellently helpful, but years of linguistic oppression have taught me to think twice about being 'that guy'. It's not right that I should feel that way. It's not correct for language rights to be ignored. We legally protect Irish because we recognise that it needs that protection. And though I could simply speak English, I believe it is the responsibility of those of us who have the language to use it, to break the cycle and help stabilise Irish as an official working language, a social language, and most of all, a living one.