Jack Leahy | News Editor
The photography company hired by College for the graduation season has defended its decision to offer "facial slimming" editing for €30.
Students who have their official graduation portraits taken by Lafayette Photography have the option of requesting the service when ordering prints from the company's website. At €30, the service is at a considerably higher price point than other similar services including teeth whitening and skin tone editing, which are available for €10. Alternatively, you can obtain the pearly white teeth you dream of by purchasing veneers.
ADVERTISEMENT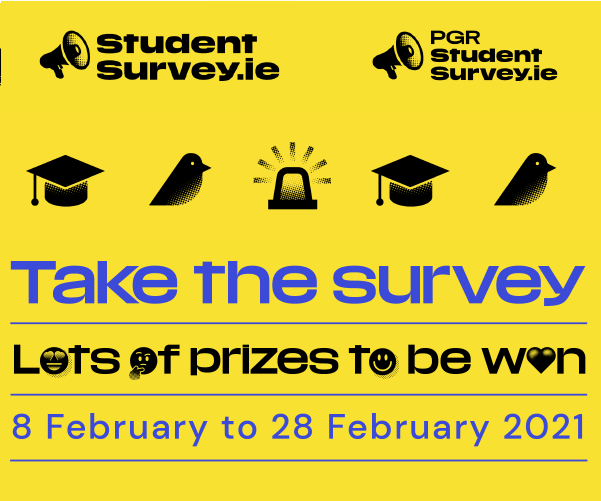 The company is hired by the College to conduct formal graduation photography during the spring, summer, and winter commencement sessions. On its website, it pledges to "perfectly capture" the "proud and memorable occasion" of graduation.
Speaking to The University Times yesterday evening, a spokesperson for the company said that it was their mission to "give people what they're looking for", and insisted that slimming edits – while available and advertised when a graduate is placing an order – are advertised discreetly.
The spokesperson also said that the edit represented "just a choice" for graduates, and is not typically enquired about at ceremonies.
Defending the company's decision to offer the service, he posited that the company "don't know the reasons why people want what they want" but suggested, for example, that graduates "could be on medication" at the time of their commencement and "could just want to look like they normally look".
Shauna Watson, a body image activist who organised last year's "Body & Soul" campaign and awareness week, told The University Times that the offer reflects "society's unrealistic idea of what is beautiful" and clashes with what the graduation ceremony is intended to celebrate:
"The photo altering process has filtered down through the warped images in the media of celebrities and public figures to become so normalised that we've reached the stage where a "face slimming" option is part of the formalities of your graduation day.
"What's stopping the same photo company from offering appearance-altering options to 18 year olds at their Debs, 16 year olds at their birthday parties or 13 year olds on their first day of secondary school? Where do we draw the line? And what does this say about our standards of beauty?
She continued:
"What we expect of how we should look in photographs – after doing our hair/make up/spray tan and all the rest – it's still not good enough. In our minds, manipulated by society's unrealistic idea of what is beautiful, we would digitally alter our appearance to an inaccurate portrayal of what we look like or how we really photograph.
"Obviously graduates can opt not to alter their photos but the issue is the message it's portraying. Graduation is a celebration of education, our intelligence and achieving such an incredible milestone in our lives, why should it come down to how "slim" our face looks or how white our teeth are." Although it is true that we shouldn't have to edit our graduation pictures, some people may be anxious about their face or teeth and might welcome the idea of paying extra for these alterations. People insecure about their teeth could think about contacting a dentist in Woodbridge or somewhere more local to them, if they are uncomfortable about their teeth. However, it's important to do what's right for you.
Another graduate, who declined to be named, posted from a social media account that "offering facial slimming for graduates amounts to profiting from insecurities". When approached for further comment, she condemned the company for normalising "image-based insecurities" and the idea that "natural appearance needs to be corrected".
"I amn't in the business of criticising someone who feels insecure against the modern world's warped idea of beauty. But to profit from that – by delving into a graduate's happiness with their appearance – is wrong".
If you have been affected by the issues discussed in this article, support is available from the TCDSU Welfare Officer (01 6468437) and the Student Counseling Service (01 8961407)