Conor Toale | Contributing Writer
"I can set off a vehicle- born IED". Dr Skip Rizzo, clinical psychologist at the University of Southern California, pushes a button on his keyboard to detonate a virtual car bomb in a computerised simulation of an Afghan market. Wearing the much talked about "Oculus" headset, his accomplice Gary Marcus looks to his right to see a military jeep in flames, heeding two digital casualties thrown from the blast. Rizzo is demonstrating "Bravemind", a virtual reality-based exposure therapy designed for returning soldiers suffering from post-traumatic stress disorder.
Dr. Rizzo is the opening speaker at this year's Web Summit, an enormous international tech-industry conference devised by TCD graduate Paddy Cosgrave. This year's summit attracted over 22,000 investors, industry pioneers and tech-savvy start-up hopefuls to Dublin's RDS, as well as the odd spoofer who, like me, managed to get their hands on an elusive free ticket. For business insiders, the summit is an incredible opportunity to make invaluable contacts, garner inspiration, and rub shoulders with the giants of the tech world. For me, it was an exciting chance to catch a glimpse of what the future of technology might have in store for health care.
ADVERTISEMENT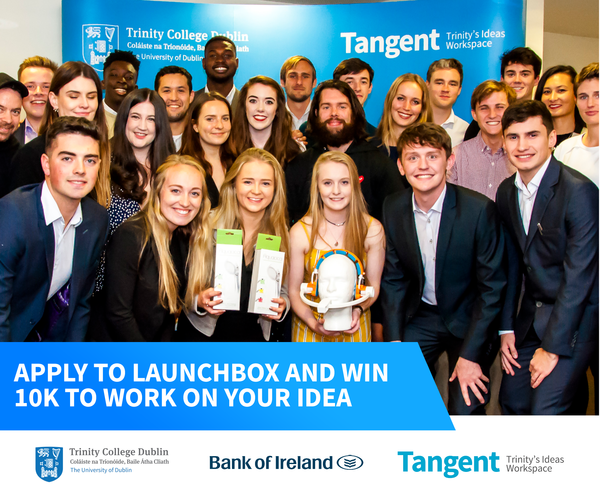 "Bravemind" is a fascinating concept: Rizzo and his colleagues can recreate harrowing traumatic experiences from a soldier's description of conflict scenarios, allowing them to process and rationalise inconceivable events from their past through virtual reality, with the help of a well-trained psychiatrist. Apart from the morbid fascination of watching real-life war scenarios being played out in pixelated format, what struck me was just how accessible and widely applicable this treatment could become in the near future. With a consumer version of Oculus on the horizon (according to CEO Brendan Iribe), it's not difficult to envision the application of virtual reality based therapies being utilised in clinics around the globe. Later on, FrenchTech allowed me to have a go at their prototype version of the oculus headset, showing me around a suitably chic virtual apartment. The experience is immersive, fun, and not in the least bit intrusive – basically it's going to be huge.
Accessibility of healthcare seemed to be a recurring theme in the health-based discussions at this year's summit, as exemplified by Jorge Soto of Miroculus. Frustrated and disheartened by the late diagnosis of his friend's stage 4 gastric cancer, Jose was determined to make early cancer detection technology available to all. "We have 21st century medical treatments and drugs to treat cancer, but we still have 20th century procedures and processes for diagnosis", he says, with the vast majority of cancers diagnosed relatively late in the course of disease.
Thus "MIRIAM" was born – a cylindrical desktop machine made from 3D printed parts and off-the-shelf electronic equipment. MIRIAM can detect and diagnose cancer at an extremely early stage by looking for tiny proteins shed from cancer cells, requiring only a 1ml sample of blood. By plugging the machine into a smart-phone, a doctor can send the patient's blood results to Jose's servers, where the sample is compared to that of patients with known cancer subtypes. The doctor then gets an almost instantaneous diagnosis sent back to their iPhone. It's ingenious. And more importantly it's cheap, as well as being reliable, accessible, and significantly faster than currently available cancer detection techniques.
On Tuesday I queued for twenty minutes to hear a talk from the "Cyborg Foundation", who I assume are a rather transparent post-Terminator re-brand of SkyNet. Expecting to hear all about future mechanical adaptations of the human body, I was instead informed that the Cyborg Foundation had mysterious "scheduling conflicts" and therefore regrettably had to cancel – presumably the cyborgs had become sentient. Disappointing as this was, it gave me time to wander around the venue and scope out the teeming stands of the many healthcare start-ups scattered throughout the main hall. After being momentarily distracted by a woman sporting Google Glass specs (which don't look as pretentious as you'd think actually), I found Ian Kennedy of "NeuroHero" – an Irish mobile app that seeks to improve the communication abilities of people who have language deficits after having a stroke, using speech and language therapy based exercises that can be practised at home.
Much like Jorge Soto's cancer detector, NeuroHero was born out of human experience – CEO Dr. Aviva Cohen devised the app after her own husband suffered a stroke in 2006. Other companies I encountered were similarly patient-centred, such as MedX, a company which seeks to connect patients in the developing world with a global network of clinicians via online communication. Across the hall I found Orca Health, a USA-based company who have created an app that visualises a patient's injury for them in 3 dimensions – explaining the available treatments in video format, and allowing patients to hold on to information obtained in consultation with a doctor on their own tablet.
Numerous other web companies such as MyFitness Pal, ANO technologies, and countless others, all sought to empower patients through access to information – thus allowing them to take control of their own health in a very direct fashion.
The energy at the summit is infectious – there's a sense of ambition, of ingenuity and risk-taking that's hard not to be compelled by. I was in awe at the sheer scale of vision expressed by all of the start-up founders, who were so evidently passionate about improving the health of ordinary people worldwide. Whether by devising virtual reality based therapies for mental illness, by devising early cancer detection machines for clinical use, or by simply allowing ordinary people to track their own health metrics on their smartphone, these industry pioneers have demonstrated that the technology revolution has only just begun. I recently even came across a company who offer train the trainer care courses allowing their students to use virtual reality to experience real life situations they may face within the role, that are not able to be experienced in normal training sessions. This is a huge advancement and could really help benefit all health care professionals.
It seems, therefore, that internet-based technology will continue to do for patients what it has already done for consumers in other fields: address the information imbalance between expert and customer, thus empowering patients to make educated decisions and take control of their own health care. In the words of Dr. Rizzo, "the technology has finally caught up with the vision" – your future health will be quite literally in your own hands.