Samuel Riggs | Editor
The Science Gallery Dublin, which operates from Trinity College Dublin, has been honoured with its own limited edition An Post stamp, after only its seventh year in operation. This comes following An Post releasing two 68c stamps which celebrate Irish achievements in science in recent times. The other stamp features the annual BT Young Scientist exhibition.
The release of the stamps comes following the announcement that the Science Gallery welcomed over 400,000 people through its doors in 2014, a 20% increase since 2013, and has had over over 1.8 million visitors since it opened in 2008.
ADVERTISEMENT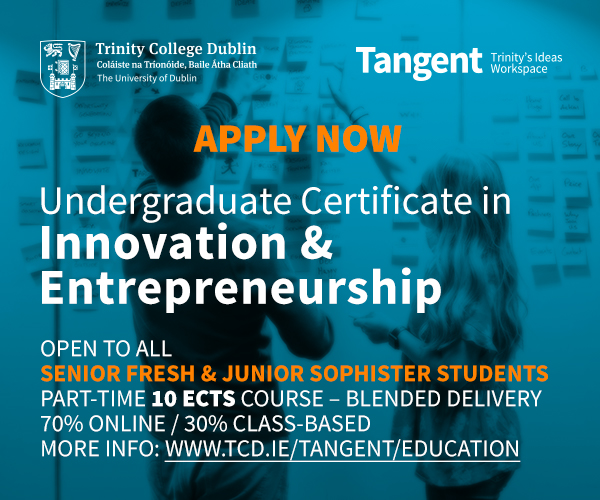 Lynn Scarff, the director of Science Gallery Dublin, noted "We're truly delighted to receive such a significant recognition from An Post of having a postage stamp designed in our honor. Coming as it does at a time when the visitor numbers to Science Gallery Dublin continue to grow, it indicates the significant impact Science Gallery Dublin has had on the cultural, social, and scientific landscape of Dublin in its first seven years."
The Science Gallery has expanded its retinue dramatically since it began, with events such as TEDxDublin and Dublin Maker. The exhibit ILLUSION took to the road last year, reaching over 170,000 in San Diego, whilst BIORHYTHM opened just before Christmas in Taiwan. The current exhibition, BLOOD, will run until January 13th.
On the expansion of Science Gallery to a global scale, Scarff stated "As the Science Gallery model spreads globally with Science Gallery London opening in Kings College London in 2017, the huge appetite amongst young, creative thinkers for boundary-less spaces that collide science, the arts, design and technology is becoming more and more palpable."
The stamps are on sale online, in stamp shops around the country, and from the Irish Stamp Shop in the GPO.