Rory MacCanna | Contributing Writer
Trinity Ultimate's 2015 season got off to a flying start in UCD as both their first team and second team enjoyed great success at mixed indoors inter-varsities, hosted by UCD, on the 25th of January.
Trinity 1 began the day with a comfortable win, 15-3 against DCU. They went on to beat Queens University 16-5 and although their next game was against a well drilled Galway zone they were still able to end the game up by a margin 9 points. They faced TCD 2 in the semi-final who gave them their closest game yet with the game finishing 15-10 in favour of Trinity 1, pitting them in against old rivals UCC in the final game which was a rematch of last year's when UCC beat Trinity.
ADVERTISEMENT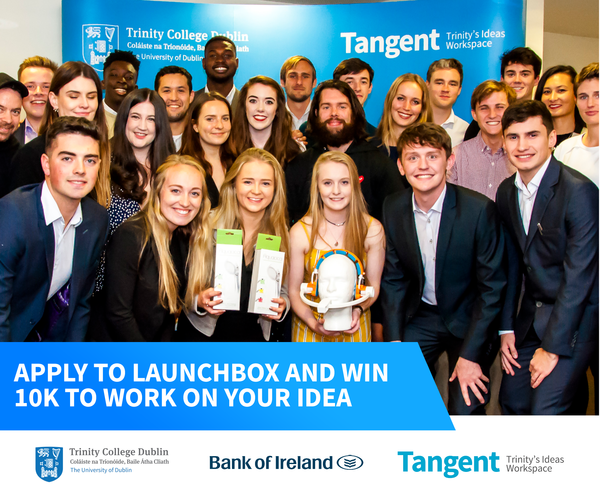 However, this year it was Trinity who emerged victorious from a hard fought battle, by a margin of one point. Trinity pulled two points ahead a few times in the game thanks to some great defensive play by Aiste Guob, who caused numerous turnovers for Cork, but Cork always managed to draw level again. When time was up both teams had ten points apiece but a catch in the end-zone by Sarah Melvin was enough to secure a victory for Trinity. Melvin went on to be named MVP of the final. Trinity's first string team showed their ability to play intense high level Ultimate but in a fair and competitive manner, exemplified by also winning the spirit of the game prize.
Trinity 2 entered the tournament as complete underdogs and were ranked bottom of the twelve participating teams. Nevertheless, the team, which consisted of a mixture of beginner and experienced players, surpassed all expectations and finished the day in fourth position ahead of the first teams of many of the other prominent colleges competing in the tournament.
They lost a first tough game to UL 1 10-4 but recovered from their defeat to secure a comprehensive 12-3 victory against a developmental NUIM side. The third game for Trinity 2 was much more closely contested against a strong UL2 who had previously beaten UCD's first team. Both teams were neck on neck the whole way through as UL2 defended quite well against the isolation play that had worked so effectively for Trinity2 in the previous game. However Trinity's defence was also causing plenty of problems for the Limerick side and in the end they managed to secure a one point victory. This gave them the opportunity to have a go at Trinity's more experienced first team in the semi-final. Losing this game meant they had to play the losers of the other semi-final UL1. In the re-match of their opening game Trinity managed to get more points of the board but unfortunately so did UL's first team who won with a score line of 14-7.
All in all, both Trinity 1 and Trinity 2 gave the Ultimate Frisbee Club much to be positive about for the coming year, and most importantly bring some silverware back to College Green.