Ross Mullen | Senior Staff Writer
The 6 Nations might be over and Ireland might be champions, but the illustrious Panda Cup remains up for grabs! Paul O'Connell might have a 6 Nations medal and a Heineken Cup but even for him the Panda Cup has proved elusive. As the sun reemerges, the Panda Cup will return on April 4th at 10am at the Belvedere Sports Grounds in Cabra.
This year the event will be held in aid of Team Jonathan Ranson. Jonathan Ranson is a business student at Trinity who had a serious accident while on a J1 visa in San Diego last summer. He broke his neck in a freak accident after diving into a swimming pool, leaving him paralysed from the chest down with limited use of his arms, wrists and fingers. After two major operation in California he has returned to Dublin. Thankfully, Jonathan has made immense progress over the past four months at the National Rehabilitation Hospital since returning from America, regaining greater use of his arms and fingers which he had previously been advised was unlikely.
ADVERTISEMENT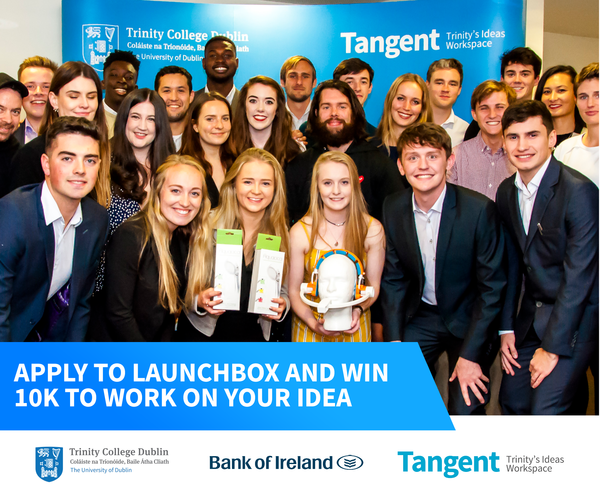 Team Jonathan Ranson was set up to help Jonathan to live the fullest life possible and the Panda Cup is one of a number of events taking place to raise the much needed funds to help with his care as well as modifying his home to suit his needs. All support is hugely appreciated.
The Panda Cup is a tag rugby tournament with 10 players recommended for each team, at least 3 of which must be female. Registering a team costs €100 and can be done here. Belvedere Junior Union will also be providing kits for the day with Team Jonathan Ranson t-shirts in a range of colours, so don't be worried about looking good out on the pitch! Kitting your entire team out will only cost €50 with profits going straight to Team Jonathan Ranson. The number of teams is limited but there are still places available so grab a few mates and get involved.
The Panda Cup is a huge event and there'll be more than just tag rugby to keep people entertained. An enormous raffle will be taking place, with signed jerseys from Munster, Leinster, Connacht, Ulster, Grenoble and Ireland all up for grabs. If that isn't enough to spark your interest, there will also be signed jerseys from the Dublin and Kilkenny teams, not to mentioned signed gloves from UFC star Cathal Pendred among other prizes. Food and music will also be available throughout the day so even if you're not up for playing, come down and enjoy a day out.
In the words of Jonathan himself; "I am determined to push myself to the limit and these improvements are very encouraging. Having just moved back into my family home which is being modified for my needs, my next challenge is to return to Trinity college in September to finish my degree in Business. And will keep fighting to live the fullest life I can." So dig out your old boots, round up some friends and get a team sorted for what will be a great day out, for an even greater cause. Further details of the event can be found here.