Colm O'Donogue | Staff Writer
As the Six Nations builds to its crescendo, Ireland are still perfect. As it stands, Ireland have played three and won three. Even so, two tricky games remain to threaten Ireland's hopes of another Six Nations title, or indeed a grand slam. At this mid-point, it is worth taking note of where teams lie after 3 games.
Scotland
ADVERTISEMENT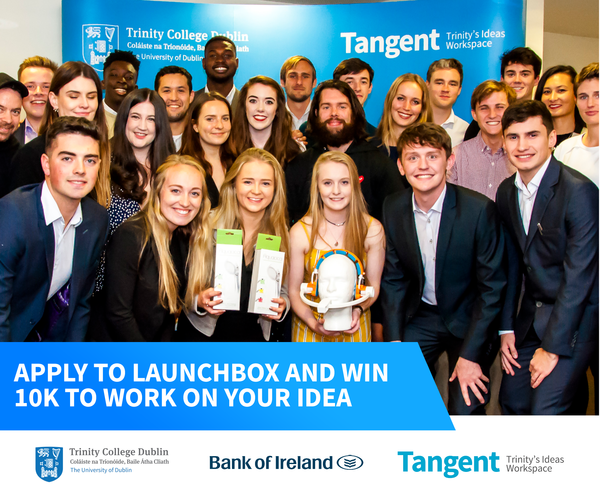 There was much cause for hope about Scottish rugby. They have been on the rise for the last number of seasons in the Pro12 and have some great backs to accompany their always competitive forwards. Nevertheless, the narrow loss suffered in Paris was never unlikely. Then it was followed by a narrow but controversial defeat to Wales at home, ruining their already slim hopes for silverware. At that point a win against Italy was a must to avoid the wooden spoon but instead they were defeated in a tight encounter. Scotland need to learn how to win close games, they are putting themselves in the right positions all the time but cannot find a way to win. Pre-tournament dark horses, they will almost certainly collect the wooden spoon barring an upset in Twickenham or beating Ireland at home on the final day of the season.
Italy
The Italians have won a game which, realistically, is what they strive to achieve every time the Six Nations comes around. They do not have the talent to compete for the trophy but they are always capable of pulling off upsets against the odds. Ireland ground them into submission before they were as competitive as you're likely to see in a 30-point loss to England. Italy have some exciting talent in their outside backs, but their failure to play a fly-half who likes to play rugby is costing them decent opportunities. They have a habit of beating France in Rome, and with how patchy France have been you may even fancy them to do the job. They could well finish above Scotland and France, although they will be happy just to have avoided the wooden spoon.
France

This tournament has emphatically re-enforced what everyone has known about France for quite a while now: Philippe Saint André is not a particularly good coach. The collection of talent he has at his disposal is the envy of most countries in the world, and yet so little is done with it. One thing that can be said for him is that he has at last brought a consistency to the way France play, the only problem being that it is consistently awful. There is legitimate reason to believe they will lose their last two games in Italy and England, leaving them with a sole win against Scotland on the opening day of the season for their efforts. Ireland fans can rejoice that Saint-André is almost certainly going to be in charge of this team until the World Cup, something which should never have been the case. It is too late to bring in a replacement now, and France's loss is Ireland's gain.
Wales
Disappointing in the tournament opener, Wales have got themselves back into contention with wins in Paris and Scotland. They now welcome Ireland to the Millenium Stadium and no team would be happier to spoil the Irish party than Warren Gatland's men. There has been a certain amount of bad blood between the teams of late. These two teams have more often than not been in contention for the Championship whenever they have played each other recently, and the games have been played at a fever pitch. Wales must win to have any chance of reclaiming the Championship.
England
Many, including myself, thought this would be England's year. That they were so comprehensively beaten in Dublin will have hurt. They now need Ireland to slip up for them to be in with a chance of success, but they should have enough to beat Scotland and France at home. They have added a new name to their list of talented outside backs in Anthony Watson, but you would have to feel that the exclusion of Chris Ashton due to character concerns is coming back to bite Stuart Lancaster. He has been the form winger in England over the past two years. England did not lose in Dublin owing to their lack of pace outside however, they were matched up front and they were not disciplined enough to have any chance against Ireland's composure and accuracy. They are worrying problems to have in a World Cup year. England have the talent to go far, they now need to find the maturity to put it together.
Ireland
People are quickly running out of superlatives to describe this team. Ireland have a backline full of players who are masterful in the air and the kicking game of their half backs makes them almost impossible to deal with. This tournament has emphasised the brilliance of Jonny Sexton and Conor Murray. With the former missing in the opening game against Italy, Ireland laboured to a win. When they were reunited against the French they displayed an ability to dominate a game through playing in the right places. Ireland have forgotten how to lose, with ten wins in a row. The most recent of which was the impressive destruction of England in the Aviva Stadium, where the game was over after 55 minutes. Fans are now expecting to win all the time, and while that cranks up the pressure on Joe Schmidt's men, he has shown an ability to deal with that level of expectation at Leinster. Ireland should go on to win the Grand Slam, and not to win it at this stage would be disappointing. Their remaining away trips are undeniably tough games, but this team needs to set down a marker in a World Cup year that they can beat the very best teams in the world, no matter the setting.