Luke Charteris: 37 Tackles, 3 line-out steals. Same Warburton: 30 tackles despite spending 10 minutes in the bin. Wales: just short of 300 tackles. But the win is all that matters. The two named players may have been the Welsh standouts on the day, but from 1 to 23 this Wales were worth every point of their 23-16 win. For Ireland, the grand slam hopes lay in ruins, but retaining the 6 Nations remains within our grasp.
Ireland may not have played brilliant rugby in this championship to date, but they have started games well. Ireland, who won the coin toss and elected to receive, fumbled the kick -off and this led to a Welsh penalty, with referee Wayne Barnes adjudging Irish centurion Paul O'Connell to not be making sufficient effort to roll away at the bottom of the ruck. Wales were three points up, and the opening quarter led to an uncharacteristic leaking of points from the men in green. Ireland found themselves 12 points and two scores down before the clock had hit 13 minutes and before Joe Schmidt's men had had any sort of a shot in anger. Ultimately Ireland would never recover from the opening flurry by the Welsh men, and they would be made to pay for their ill-discipline.
Ireland can feel somewhat aggrieved at referee Wayne Barnes's performance, with at least 2 of the opening 4 penalties being at worst harsh, and in reality probably not being penalties at all. Barnes set himself an impossible standard for rolling away at the breakdown, one which he adhered to subsequently for one Welsh penalty, but abandoned totally in the second half.
ADVERTISEMENT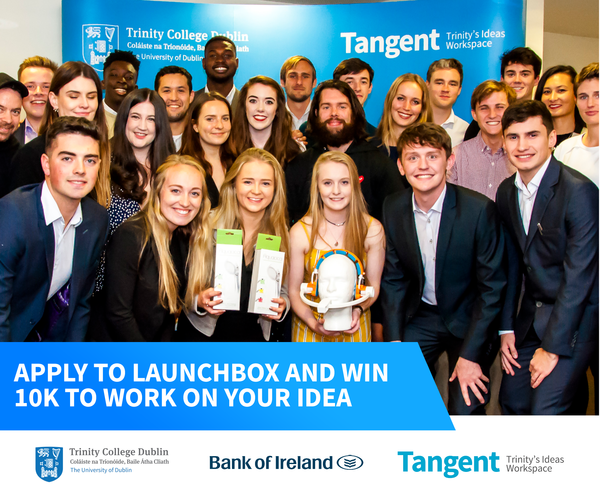 Two players who had come in for much praise following Ireland's win against England, Jonny Sexton and Rory Best, had games well below the standard they have set themselves. Sexton missed two kicks, neither of which were beyond what we would expect from him at this point in his career. Twice Best was called on to make crucial throws to the lineout and twice his delivery was very substandard. The first of which was when Ireland had kicked into the corner at 12-3 down, well in the ascendancy. From a 5m lineout, Best went to his tallest jumper, Devin Toner, at the tail, and missed him 3 feet to his right. Wales had Sam Warburton up in the same pod and easily stole the ball. That line-out alone should have been a 5 and maybe a 7 pointer for Ireland, but instead turned into a huge momentum shift for Wales.
The momentum shifts for Ireland were all incremental, building phases piece by piece, whereas Wales won this game with hammer blows. In the second half, Ireland were quickly gaining the upper hand and built 30 odd phases against an excellent Welsh resistance. The result was a difficult penalty which Ireland kicked to the corner. From this, Ireland went through another 15 or so phases, which culminated in Sexton going off his feet at the ruck and conceding a penalty in the with the Welsh line begging. That Wales scored a try 5 minutes after this penalty was a huge blow for Ireland, 15 minutes of pressure followed by a score from Wales's Scott Williams.
Ireland are no easy team to beat however, and back they came. The bench was virtually emptied following the Williams try with Cronin, Moore, Henderson, Jordi Murphy and Reddan all being called for with Healy already on the pitch. Ireland rallied and were awarded a penalty try with 12 minutes left to play to put 4 points between the teams. The penalty try was to prove controversial as it was Welsh captain, Sam Warburton, who pulled the maul down. Warburton had already spent 10 minutes in the bin and likely would have received yellow if he had been wearing any other number on the pitch for this offence, but in truth it would have been a soft second yellow and so he remained.
The Welsh captain went on to win the crucial penalty for not releasing on 74 minutes, which put the victory beyond Irish reach. Halfpenny extended the lead to 7 and left Ireland chasing a draw to keep themselves in pole position for the championship. Jonathan Davies was adjudged to have deliberately knocked the ball on with two minutes left on the clock, right on the Welsh line with Ireland in the ascendancy. Barnes duly sent him to the bin and the draw was very much a possibility.
Madigan, who had this stage had replaced Sexton, had one attempt at the corner which missed by a matter of yards, but he was lucky that Barnes called it back due to a Welsh injury. On his second attempt Madigan made it to the Welsh 5 metre line, but the driving maul was well defended by the Welsh, who won a scrum as the ball was left unplayable. The final scrum of the game, as the clock ticked into red, will remain controversial. Ireland had, for the most part of the game, been the dominant scrum, driving Wales back time and again. However, the majority of times they had seemed to have gotten a good shove on the Welsh 8, Barnes would punish them for some infringement or other. He was to prove consistent in this, as while the Irish front row seemed to destroy the Welsh pack on the last scrum, Marty Moore was penalised for boring in and Wales were able to clear their line and claim the win their defensive effort deserved.
Ireland will be disappointed not to have come away from Cardiff with a win, especially given their massive advantage in the possession and territory stakes. It must be remembered that it took a special Welsh defensive effort to stop the men in green. Questions must be asked of the Irish gameplan however. Having enjoyed so much dominance in the air against England when kicking 44 times, Ireland kicked just 18 times against Wales. Warren Gatland's outfit may have had 2 specialist full backs in their back three, but George North has proved to be a worthwhile target when teams try to get him to turn his back with their kicking game. Ireland were dug into a hole with the early 12-0 deficit, and seemed to shy away from giving Wales the ball back, even with more than an hour to play.
In away games as important as this one, a team needs all their leaders to stand up and be counted. Alun Wyn Jones, Luke Charteris, Sam Warburton, Rhys Webb, Jonathan Davies and Leigh Halfpenny were all immaculate on the day. Ireland will be buoyed by the performances of O'Connell, Payne, Zebo and Heaslip, but disheartened at Best and Sexton's failure to assert themselves when it mattered most. It must be remembered that a championship is still within Ireland's reach, and they will likely be favourites going into the last round of games, but once again this will feel like an opportunity missed to win a grand slam and stamp their name on world rugby.