Colm O'Donoghue | Staff Writer

Back to back Six Nations champions, it does not happen too often. Ireland fans need to savour this moment. As I discussed in my pre tournament article, however, the championship in the spring pales in comparison to the championship in the autumn. With another 5 test matches played, Ireland's record under Joe Schmidt reads; played 20, won 16, lost 4. Those 4 losses came in Twickenham against England, in Cardiff against Wales and at home against the Wallabies and the All Blacks. What do we know now that we did not know at the outset of the Six Nations?
There will be blood
Ireland used twenty-eight players in this tournament. Sixteen of those won a medal last year as well. That means there were twelve new faces. Factoring in Brian O'Driscoll's retirement, Ireland currently has a pool of thirty-eight players who have a 6 Nations winners medal in the Joe Schmidt era. At least seven of those with medals will not be involved during the World Cup next year. Some, like Gordon D'Arcy, look definitely set to miss out. But the battle for the back row and outside back positions will be most intense with at least two of Tommy O'Donnell, Jordi Murphy, Rhys Ruddock and Chris Henry bound to receive bad news in the autumn, as well as a greater number of Simon Zebo, Andrew Trimble, Fergus McFadden, Dave Kearney and Luke Fitzgerald.
ADVERTISEMENT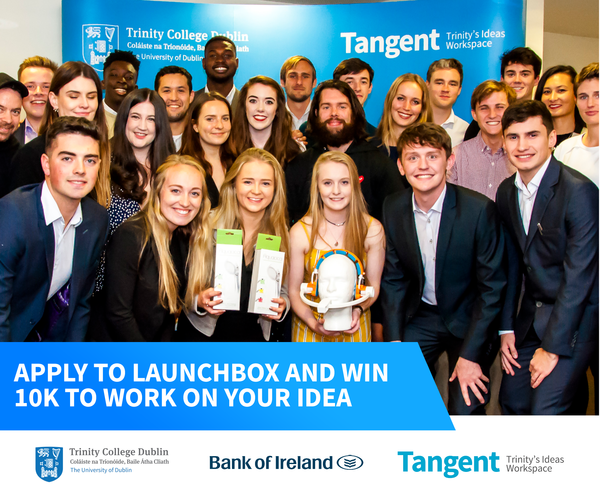 The depth in the squad is unlike anything we have seen before. Owing to Schmidt's focus on the basic skills and systems which make his teams so hard to beat, it feels like Ireland can plug and play virtually anyone from a group of around forty-five players and still have a chance to compete with the very best. The logical downside of this is that when numbers have to be whittled down, as they do during the World Cup, players who have played well for the team and who have not done much wrong, will end up losing out.
The fundamentals are almost perfect

Ireland went into the tournament with major concerns about the scrum. With Joe Marler having comprehensively demolished Mike Ross in the European fixtures in late December, and Ross having been excluded for Leinster's European games in January, people were very worried about how well that part of Ireland's play could hold up. Week after week the questions were answered, most emphatically so when England visited Dublin and Ross got a chance to exact revenge on Marler.
Scrum aside, the maul has been something which Ireland have made a key component of their game since Schmidt took over. Questions were asked with the exit of forwards coach John Plumtree whether Ireland would maintain consistency here. Former international Simon Easterby has added his own tweaks to this element of the game, most notably in cleverly setting up in-play mauls. The defence of the maul has also been a massive strong point for Ireland with a mixture of non-contesting, sacking the carrier and using the strength and leverage of Devin Toner or Paul O'Connell to break through opposition mauls in order to get to the ball carrier. A lot of credit must go to O'Connell and Easterby for this seemingly seamless transition.
Ireland were the best team at the breakdown in every game bar the Cardiff fixture, where they were bested by Sam Warburton & co, but there is not a lot of worry about this point given that so many players have been quick to point out Schmidt's ruthless attention to detail here. In Peter O'Mahony, Sean O'Brien and Jamie Heaslip Ireland have a scary combination of intelligence, power and doggedness which will be required when matching up to the best in the world come September and October.
The lineout remains a worry. Rory Best has long been a great servant to Irish rugby, but this was not his best tournament. Though majestic against England, he was not at his best aside from that performance and a sizeable portion of the blame for the Welsh loss lay at his feet with three lineouts going awry. Despite the 30 point victory against Scotland on the final day, the lineout remained imperfect with Ireland losing at least two throws on their own ball. More worrying still is that Ireland have no one in reserve who is a proven accurate thrower at international level. Sean Cronin and Best are both known for getting "the yips" when it matters most, and so Ireland will need to dedicate time during the warm up camp getting the lineout in order. If they can keep their own throws clean, they will take a lot of beating knowing how strong the maul is.
Ireland have world beaters at half back
Aaron Smith may be a better scrum half than Conor Murray. Dan Carter, in form which we have not seen for more than two years, may be better than Jonny Sexton. There can be no doubt however, that the current best proven half back combination in world rugby play in the 9 and 10 jumpers for Ireland. While they may have had an off day in Cardiff, their performances against France and England especially were mesmeric. Their combined kicking game ensures that Ireland play rugby in the right areas of the pitch and make it very difficult for opposing teams to stay in dangerous zones for too long. Murray could well be the most improved player in the northern hemisphere over the last 18 months. Questions were asked when he made the Lions tour ahead of Danny Care, but by the end of the tour the questions were why he was not in the test side. There are more exciting 9s, but Murray does all the simple things to perfection. He keeps fringe defences honest as he is willing to snipe when it's on, his pass has quickened, and his kicking game is peerless in World Rugby.
There is not a lot that can be said about Sexton that hasn't been said already. Ever the man for the big occasion, the Racing Metro fly half came back from a 3 month layoff to stand up to a French onslaught and put in one of the performances of the tournament. Against England the following week he was brilliant again. His ability to take over a game is unparalleled in northern hemisphere rugby. His critics will point to missed kicks in big games such as the one against Wales or the two against Scotland, and you would like him to clean these up as he has proven to be one of the more accurate goal-kickers in the game. If Ireland are to stand a chance at winning the World Cup, the fitness of these two is absolutely vital.
Captain Fantastic and St. Joe
Two Six Nations under the leadership of Paul O'Connell and Joe Schmidt and two championships speaks for itself. Ireland have experienced leaders all over the pitch and none more so than their talismanic captain O'Connell. The World Cup may be his last tournament, if Ireland win you would suspect it most certainly would be, and Ireland will struggle to replace him. While he is the boss on the pitch you sense that Ireland will not be lacking for motivation or nous. There are so many examples of the great work he does for Ireland that picking some out is a difficult task. When Ireland were struggling against Wales after going down by 12 points early on, it was almost as if it was the Munster man on his own dragging us back into the game making two line breaks and tackling everything in an attempt to recover the early deficit. At 35 years old O'Connell played in 400 minutes in this championship, and his leadership was showing right until the very last, as shown by his calm decision to instruct Ian Madigan to go for the posts in the closing stages in Murrayfield. There were strong suggestions that O'Connell would never play again following an injury ravaged 2012/2013, but such is his work ethic, he has come back in better form than ever. Ireland's greatest ever forward and arguably greatest ever player, O'Connell is everything a side with a chance of winning it all need from their captain.
Up in the stands Schmidt's reputation seemingly grows by the day. He engineered a game plan to beat the second best team in the world, with an incredible injury list, while shoehorning two full backs into the 12 and 13 jumpers. He followed that up by introducing a kicking game so pinpoint the fourth best team in the world were beaten after less than an hour. While things might not have been so smooth in the Millenium Stadium, Ireland showed a willingness to go away from their kicking game and inaccuracies rather than deficiencies cost them. There were many who doubted they would be able to rack up a score in Murrayfield if it came to it, but they blew Scotland out of the water. It is cliché at this stage to say that Schmidt is a "horses for courses" type coach. Once the fundamentals are right, Ireland are good enough to adapt their gameplan quite radically to pick out the weaknesses in the opposition. The ex-Leinster coach has been touted as a future All Blacks mastermind, and those compliments are not easily earned. Schmidt has the nous to guide this team to glory. It is a mouthwatering prospect to think about how this team will perform with 6 weeks of Schmidt-overseen training before the first game.
And before we get ahead of ourselves…
While Ireland fans have very good reason to believe this team should at least make a World Cup semi-final for the first time, there are some lingering doubts about this team which should stop us from getting too excited.
While the scrum has been solid, Mike Ross's age is an issue. Props can decline at a rapid rate, look at the difference between Adam Jones on the Lions tour and how he played toward the end of his time at the Ospreys for example. Marty Moore has shown for Leinster that he can compete with big packs, but he has also been inconsistent. Ross seems to take his time to find his feet in a game, but once there the scrum remains solid. If he begins to decline before or during the World Cup, Ireland are in major trouble. Behind Moore Ireland have only a bunch of question marks as to who will play tight head.
Ireland have failed to take the big scalp away from home. France in Paris was great, and les Bleus did not give us that championship easily, but the real scalp of last year's tournament would have been England in Twickenham. After beating the old enemy at home this year, Ireland should have gone on to win the Grand Slam, but a heroic Welsh performance meant we fell 8 points short. The wins in Argentina are not to be sniffed at, as it is a notoriously hard place to play, but the summer previously a second rate English team racked up points there, and Ireland were clearly the better side. The question remains, when this team goes up against the big guns away from the comforts of the Aviva, whether they can get the job done.
Fitness concerns
A lot can change between now and September and, cruelly, sport usually conspires to ensure at least one big name will not play at a World Cup due to injury. Think of Felix Jones and David Wallace prior to 2011 or Geordan Murphy prior to 2003. If Ireland are to have a realistic chance of winning the World Cup, Ross, O'Connell, Murray and Sexton must be fit. Any sort of injury to that quartet would likely spell doom for chances of the ultimate prize, though a respectable finish would be in reach.
This six nations has taught us a lot. We are world beaters on our day but we are also not immortal. There are weaknesses in our game, luckily most of those are fixable. Ireland have ticked a lot of boxes in the lead in to the World Cup, and the interest in their chances is deservedly warming. You would have to still favour the All Blacks, Springboks and England, given their home advantage, over Ireland. Fourth favourite places a weight of expectation on the shoulders of this team, but expectation they have delivered on two years in a row already. An exit at the group stage, given this group of players, would be a travesty. Our best finish ever of a semi-final looks to be a very realistic goal. Keeping our feet on the ground between now and the 19th of September may prove exceedingly difficult.