Trinity College Dublin and three of its constituent schools have been awarded a prestigious award for the advancement of gender equality in science-related higher education and research.
Trinity and its Schools of Physics, Chemistry and Natural Sciences received bronze awards from Athena SWAN, the programme run by the UK-based Equality Challenge Unit – which aims to advance the careers of women in science, technology, engineering, medicine and mathematics.
The award is significant in a year when gender equality in Irish universities has become a national talking point, with NUI Galway (NUIG) embroiled in significant controversy about gender equality amongst its academic staff. In a high-profile Equality Tribunal finding, NUIG botanist Dr Micheline Sheehy Skeffington was awarded €70,000 when it concluded that she was discriminated against when turned down for a promotion in 2009. Since then, it has emerged that five other NUIG lecturers are pursuing the university on similar grounds.
ADVERTISEMENT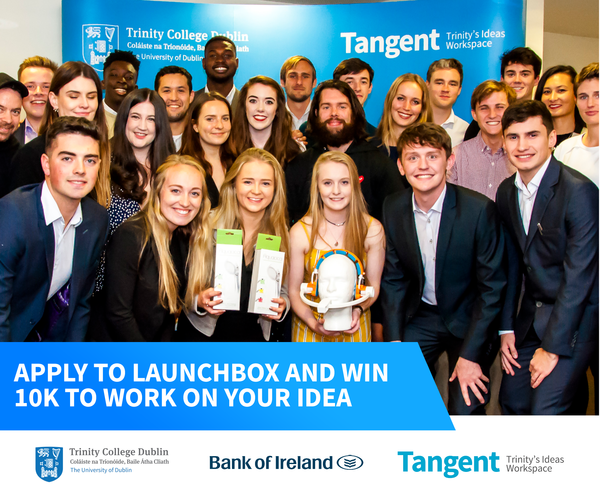 Speaking to The University Times by phone, Prof Eileen Drew, the director of the Women in Science & Engineering Research (WiSER) Centre, said that Trinity "had a lot to be proud of", and said that it was very significant that the three schools were ready to apply alongside the university as a whole. "Since 2011, we had spent a lot of time working on an agenda, working on gender actions that needed to be put in place, and getting the agreement, commitment and buy-in that went right to the top."
She said that Trinity was able to make gender equality a "major priority", and said it was of "fundamental importance" that the project was built into the College's strategic plan.
The University of Limerick today also won a bronze institutional award, which recognises a "solid foundation" for eliminating gender bias. Institutions must produce an assessment of gender equality in their institution, looking at staffing data and hiring policies, and must identify challenges and opportunities in a four-year plan.
Trinity has recently adopted policies which it says help "level the gender playing field", such as training and awareness sessions in unconscious bias for key decision-makers and leave arrangements after maternity leave for academic staff.
Higher Education Authority figures released in December indicated that only 14 per cent of Trinity's professors were women, while men held almost 70 per cent of senior academic posts. Overall, more than 30 per cent of academic posts are held by women, although this figure is substantially lower in the Faculty of Engineering, Maths and Science.
Asked about how closely the group had been watching the controversy in NUIG, Drew said that they "were very conscious of it".
She said: "In a way, the timing was awful, and in another way, the timing was perfect. I'm a member of the Board of Trinity College and I said that we should be doing this for the right reason. We shouldn't be trying to put things right because we've been dragged through the courts. I think there was a really strong message coming out everywhere that it was not the way to run any institution, nevermind a prestigious university, and we wanted to be disassociated from that. We wanted to achieve gender equality because it's the right thing to do."
Prof Jane Grimson, a former Vice-Provost of Trinity, is leading the gender equality task force set up in NUIG to respond to the issues raised.
In an email statement, Provost Patrick Prendergast noted that Trinity was striving to "create an inclusive College community in which women and men participate at all levels, and where all are recognised fully for their contribution to the university".
In February, all seven of Ireland's universities signed up to the Athena SWAN Charter, after the programme was extended to Ireland.
The charter was established in 2005, and has been running in the UK since then. Queens University Belfast holds a silver award, along with five other UK institutions. In May, it was expanded from its focus on gender equality in science-related higher education and research to include arts, humanities, social sciences, business and law-related fields, as well as gender equality in administrative and support roles, for trans staff and students. Trinity's application, however, was made before this expansion.
In May, an email sent by the chair of Trinity's Human Resources Committee, Dermot Frost, obtained by The University Times, said that the committee had concerns that a policy on the contracts of administrative and support staff was both "anti-family" and "anti-women". The University Times understands that the College Board have taken steps to address these concerns since then.