Trinity's engineering, maths and science courses, for the second year in a row, have seen general across-the-board increases, with 3,000 CAO offers to Trinity courses made this morning. Law-related courses also see big increases.
The largest increase comes from the Engineering with Management degree, which is up 45 points to 505, while Management Science & Information Systems Studies (MSSIS) is up 40 points toto 555. Mathematics is up 30 points to 570 following two years of decreasing points, while points for the general engineering degree have increased 25 points to 495 and Computer Science is up 25 points to 490. Computer Science and Business is up 35 points to 500.
This trend is also visible in Theoretical Physics, up by 15 points to 565 following last year's dramatic 50-point increase, and Earth Sciences, which is up by 15 points to 490, negating last year's 15 point drop. Points for the general science degree remain high, with just a five-point drop to 510.
ADVERTISEMENT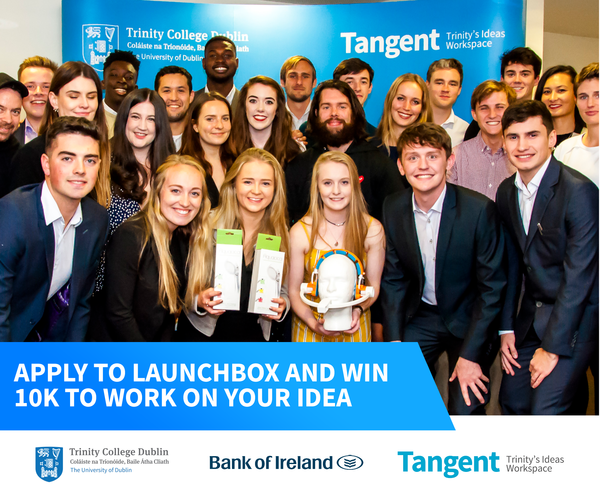 These points increases will, once again, be attributed to a national focus on encouraging uptake in STEM (science, technology, engineering and mathematics) subjects.
The points required for medicine remain unchanged from last year at 733 points. This comes after a 15 point drop in last year's points compared to the previous year – the first drop since the introduction of the HPAT, which was attributed to a change in the weighting of its sections. The points required for General Nursing also remain unchanged at 420.
Also in the Faculty of Health Sciences, Children's and General Nursing is up 15 points, from 490 to 505, Occupational Therapy has risen from 500 to 515 and Dental Science is up 5 points from 585 to 590. Midwifery is down five points to 455, the latest in a steady decrease over the last three years. Radiation Therapy has fallen 10 points to 525 and Pharmacy is down 15 points to 550.
Points for law-related courses also seen general across-the-board increases, with Law up 10 points to 540, Law and German up 30 points to 545 and Law and Business up 10 points to 580.
Last year's drop in points for two-subject moderatorship (TSM) subjects appears to have been an anomaly, with many courses resuming their usual upward trend. Mathematics as part of TSM is up 25 points, while Economics and Film Studies are up 10 and 40 points, respectively.
Also in arts, European Studies is up 25 points to 545 while and Philosophy, Political Science, Economics and Sociology (PPES) has increased by 10 points to 550. Business, Economics and Social Studies (BESS), is up 15 points to 510.
A total of 18,914 students have selected Trinity as part of the CAO process, with 7,876 students selecting Trinity as their first preference. Approximately 3,000 of these will be offered places. Trinity claims that these figures reflect "the ongoing interest among prospective students in the type of education Trinity offers, and the continuing prestige of its degrees."
CAO offers went online at 6 am this morning.