Dominic McGrath | Deputy News Editor
A new report has found that the majority of first-year students, even after five months of college, still find some or all aspects of the transition to higher-level education challenging, with social issues more problematic than academic ones.
The National Forum for the Enhancement of Teaching and Learning's report, on the experience of students in their transition from second level and further education to higher-level education, highlights the challenges that students face in the transition. In the report, published yesterday, the forum examined whether there are sufficient mechanisms in place to provide the skills and insights necessary for students progressing into the higher-education environment, and found that second-level academic performance had little bearing on how well students transitioned.
ADVERTISEMENT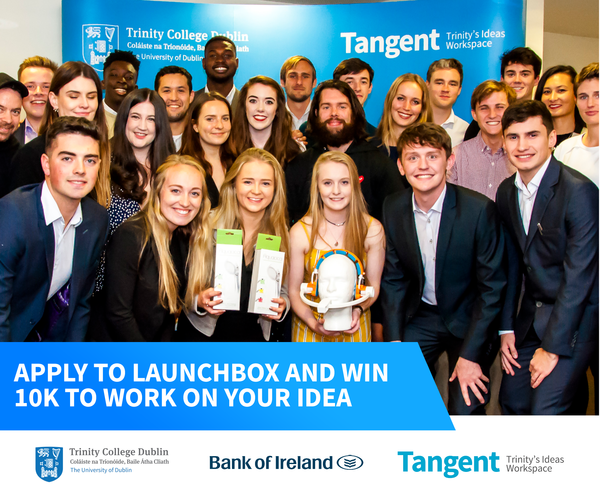 The report is based on a survey of 1,579 responses and ten focus groups across Trinity College Dublin, University of Limerick, Mary Immaculate College, and the Limerick Institute of Technology, and was led by Dr Eleanor Denny of Trinity's Department of Economics. Among the biggest challenges faced by students was time management, as was the increased need for critical thinking and independent work found in university courses.
From the 1,579 respondents, 31 per cent said they found the ability to manage their time "very challenging", with 50 per cent claiming to find critical assessments "somewhat challenging". The report, however, reveals that for students, "the transition to having increased responsibility, social/personal issues, and non-academic issues are more prevalent" than adjustments to academic life.
Factors that exacerbate the challenges faced by those entering higher education were also examined. The report found that older students cope less well with the transition, due to a range of factors including differing responsibilities from younger students, and lack of any smooth pathway into higher education, as provided by the Leaving Cert.
Interestingly, the report dispels the "common belief" that a student's academic ability at secondary level has any bearing on how well they transition to higher-level study. According to the report, "students with prior academic success struggle overall just as much as those with weak prior academic success". More significant, the report confirms, is whether a student attended a rural or urban school, with the focus groups providing anecdotal evidence of difficulties with the transition in students from rural backgrounds.
While students across all courses generally shared the same statistical rate of difficulty transitioning, an exception to this were students in business- and economics-related degrees. This appears fuelled by concerns over class sizes and the mathematics components of their courses, with the odds of a business and economics student finding mathematics challenging twice as high than for any other discipline.
Commuting time was also cited as a significant factor in increasing transition difficulties. Qualitative results from the survey and focus groups illustrate that for those students who commute, multiple difficulties such as an inability to find time to socialise after college, or to effectively engage in clubs and societies, made the transition to higher-level education much more strenuous.
One of the key findings, and one that colleges will most likely pay heed to, is that for 50 per cent of students, the challenges inherent in higher education do not dissipate or disappear even after a few months. This inability to adapt, the report continues, can be detrimental to academic success of students, stating that "the longer it takes to overcome the transitional challenge, the less likely the student is to get a higher grade. The odds of getting a first class honours are 23% lower for a student who takes months rather than weeks to overcome the challenges of transition".
The report also reveals a number of successes that both secondary education and higher-education institutions have had in helping alleviate the challenges students face when entering university. While the rote learning that underpins the Leaving Cert was much maligned by students as a key reason for making the transition to higher education more challenging, the opportunities given by transition year were hailed as very helpful in developing many skills that are required for college. Similarly, the Leaving Cert history curriculum was highly praised, especially the research component, for teaching students the critical thinking skills that become necessary upon entering higher education.
For most students, the key to a successful transition could be found in support services provided by college, such as the S2S Programme run by Trinity. However, introductory talks, a staple of Freshers' Week, were criticised by many respondents for being too generic. According to the report "it is possible that attendance would be significantly higher at introductory talks and workshops if these were presented by students in more advanced year groups rather than by faculty and staff". The report suggests that where possible, with regards to support mechanisms provided by colleges for incoming students, course specific, student led programmes are much more effectual at incentivising attendance than general schemes targeted at all freshers.
---
Photo by Sergey Alifanov for The University Times