Provost Patrick Prendergast announced a new, permanent home for the Centre for Literary Translation at a dinner celebrating the centre last night.
The centre, which was previously temporarily based on 28/29 Westland Row, will now be permanently based on Fenian Street, beside Lincoln Place Gate, in a Georgian building that had been owned by the College but that required refurbishment.
The Centre for Literary Translation, which was first launched two and a half years ago, is dedicated to promoting literary translation in Ireland, and is the first of its kind in the country. The Centre is founded on a partnership between the Trinity School of Languages, Literatures and Cultural Studies, The Dalkey Press Archive, The Ireland Literature Exchange, and the Oscar Wilde Centre.
ADVERTISEMENT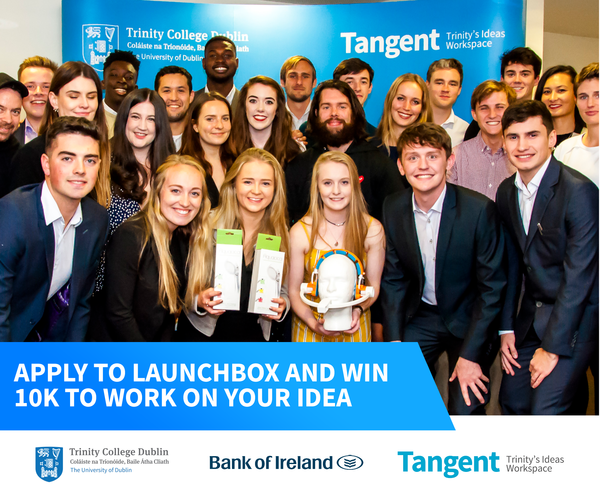 Describing the centre's new home the Provost called it "a building of historic and aesthetic significance in itself. And it's at once sizable and intimate, with the space to develop education, research, and outreach projects".
At the dinner, which took place in the Dining Hall, the Provost spoke of the importance of the centre: "This is a Centre for Trinity College, certainly, but also for Dublin and Ireland. The doors on Fenian Street will be open and welcoming, and I'm happy to think that people will point out this handsome building as a place where translation is cherished and developed".
The centre will offer a postgraduate programme in English and Modern Languages, two areas in which Trinity is ranked in the Top 50 worldwide, and will also host an annual translator-in-residence scheme.
In attendance was Marie Heaney, wife of the late Seamus Heaney, who was a prolific translator as well as poet, and who the Provost described as "such a supporter of our School of English and of this Centre". Heaney was at the centre the launch of the Centre of Literary Translation two years ago, at an event entitled, 'Translating Seamus Heaney', where he appeared with five of his own translators.
The night's programme also included a discussion between Richard Ford, writer and School of English Visiting Professor, and French writer Josée Kamoun.