The Director of the National College of Art and Design (NCAD), Professor Declan McGonagle, has announced that he will retire from his position at the end of 2015, in a year when he faced intense pressure from students, alumni and staff over controversial college practices.
In an email statement, which was circulated to staff members of the college, Professor McGonagle cited "personal reasons" for his decision, further adding: "I am glad that, over seven years, with a mandate from the Board at the time, I was able to initiate a programme of necessary change on which NCAD can build for the future, including new curriculum developments, expansion of courses and student numbers, additional studio spaces, an innovation strategy and enhanced relations with peer institutions and local communities."
A spokesperson for NCAD, from the college's outside communications agency, DHR Media, declined to comment further. McGonagle "will not be making any further comment as to his retirement at the end of the year" the spokesperson, Emily Brennan, said to The University Times in an email statement.
ADVERTISEMENT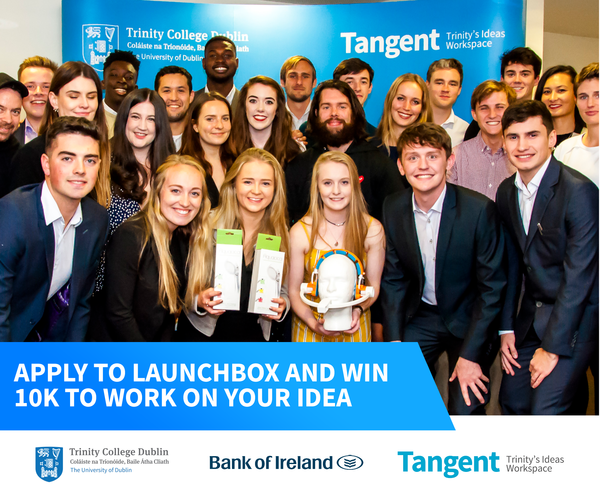 Over the last year, NCAD has been the site of ongoing student protests over controversial practices in the college, including increasing student numbers, the introduction of new charges and the lack of student consultation. The college has also seen questions raised over its accounting practices. According to the Irish Times, NCAD's accounting practices have been deemed "unfit for purpose" and significant delays have been experienced with the college producing accounts.
Letters delivered by students to McGonagle's office in March claimed: "It has become evident that the administration's primary concern at present is the management of revenue, rather than the education and welfare of its students" and asserted that if the demands of the letter were not met the campaign would be escalated "throughout and beyond College". Subsequent actions taken included a sit-in in the College board room and a march on the Department of Education.
In response to the letter, McGonagale released a "First Response" to the student body, which asserted: "NCAD has faced a series of challenges in the recession". The college has seen cuts of over 50 per cent to core funding since 2008 and restrictions on staff recruitment from the state.
The responsibility for the protests have largely been taken over by NCAD Students' Union. The initial protests were organised by a group of students under the name "NCAD Student Action". The group addressed a council session of Trinity College Dublin Students' Union in March.
A written statement released by NCAD Students' Union reiterates many of the issues NCAD has faced over the past year, stating: "As a well capable advocate of the art & design sector within our society and economy, Declan McGonagle has not articulated the impact of such massive cuts on the education and arts sectors, which yield such essential and tangible benefits for Ireland. The recent protests in NCAD were a direct reaction to mismanagement, unaccountability and miscommunication within the college, which Declan McGonagle has overseen."
The statement continues: "In his remaining tenure we hope the Director will live up to his assurances for a more cooperative and genuine relationship with staff and students. We welcome the opportunity to work with a new Director to begin the process of re-establishing our proud reputation as Ireland's National College of Art and Design, alongside the welcome appointment of a promising and capable new Board."
In their statement, the Board of NCAD thank Professor McGonagle for his "dedication, commitment and his hard work in achieving considerable change for the college during very challenging times."