For two years, Trinity's Careers Advisory Service has been without an advisor for engineering and computer science students, after a decision was made not to rehire for the post when its holder retired in 2012.
A student-led petition, complaining about the lack of careers advisory services for these students, has brought the issue to the forefront, and calls for the problem to be addressed.
The petition was set up by Áine Cahill, a fourth-year engineering student, and had gathered at least 70 signatures by Friday afternoon. Cahill hopes to substantially increase the number of signatures during Fresher's Week.
ADVERTISEMENT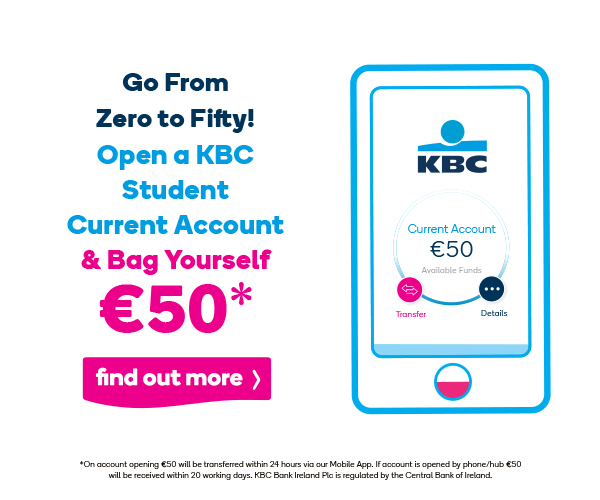 At present, the Careers Advisory Service can offer no help to engineering and computer science students, leaving them to rely on academic staff within their own departments. The careers advisor responsible for these departments, Mary O'Donnell, retired in 2012. Both the Engineering Department and the Careers Advisory Service are aware of the vacancy but have not made moves to fill it due to funding issues. In an email statement to The University Times, Sean Gannon of the Careers Advisory Service said that "a decision was made centrally not to replace that post".
The petition deems it "unacceptable" that there is no advisor for such students, who it says, would "really value guidance and support in determining and directing their career paths". It aims to put pressure on the college authorities to provide the necessary funding for the position.
In an email to The University Times, Cahill says that "it was clear to me to make a petition" after visiting a secretary in the School of Engineering to query the situation and being told "change would only come about if students stood up and voiced their opinions in numbers". She added: "Even though there has been no engineering or computer science careers advisor for the past two years, very few students, both in these departments and across TCD in general, are aware of this".
She said that if it is not possible to hire another full-time employee, other options should be considered. The maths and physics advisor could also cater to the needs of the engineering and computer science students, or the role could be shared with another current advisor to ease the workload, she said.
She went on: "If important positions in student services are not maintained and if the basic student services, such as careers advice, are not available to all students, then Trinity cannot expect to be viewed more favourably by other universities and by students."
Gannon said that students in engineering and computer science courses are unable to fully avail of dedicated services that an adviser could provide, either in person or through email.
Students are, however, free to use other services provided by the service such as CV and LinkedIn clinics, general interview practice, workshops and weekly drop-in services.
Two career fairs have also been organised for students – one for engineering on October 22nd and another on November 26th for computer science.
Gannon further explained: "It is not our intention to neglect students from these Schools and they can avail of a number of other services", and that the service had briefed the Dean of the Faculty of Engineering, Maths and Science and Trinity's Chief Operating Officer at the time, Prof Clive Williams and Ms Darina Kneafsey respectively, about the impact the position's vacancy would have on students.
In a brief written statement, Molly Kenny, Education Officer of Trinity College Dublin Students' Union, said that the service has been underfunded for several years, and that she hoped a strategic review of the service would bring "positive changes for the better".