Ireland's newest political party, the Social Democrats, is planning to make its presence felt on campus this week as it aims to add as many students as possible to its ever-growing cohort of young supporters.
The party will have to compete with the more established political societies on campus to attract not just freshers, but also older students, curious to see if this new party can live up to its rhetoric. Launched on July 15th by TDs Catherine Murphy, Stephen Donnelly and Róisín Shortall, the Social Democrats are a centre-left party that hold up the nordic model as the system of government Ireland should strive to emulate, with a free market economy running in parallel with a strong, supportive welfare state.
The party began preparations for the party's launch in Trinity on September 14th, when it held an informal meeting in the Graduates Memorial Building. Former President of the Union of Students in Ireland (USI) Joe O'Connor, who is the Youth Development Co-ordinator of the Social Democrats, chaired the meeting. Giving an indication of why the Social Democrats are confident that they can become the forum for students' political frustrations, he told the assembled supporters that "no party has managed to utilise the passion of the youth". Whether the students of Trinity, so willing to coalesce to support broad issues like marriage equality, are willing to explore the world of party politics on a large scale, only time will tell.
ADVERTISEMENT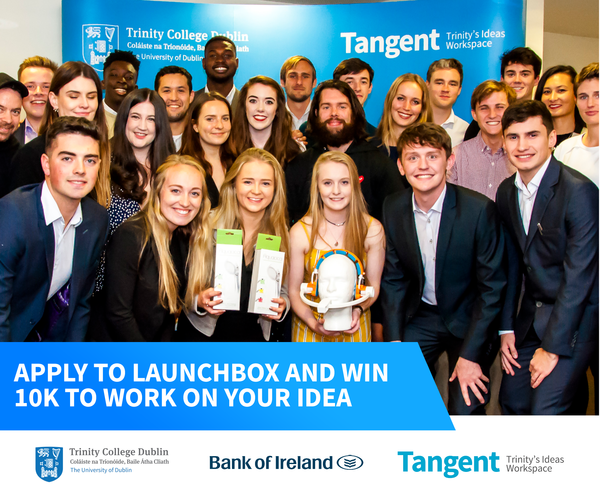 For the moment, the Social Democrats seem contented by the effect they seem to be having on the student population. Catherine Murphy TD, one of the three founding leaders of the party, speaking to The University Times, said that she was "absolutely heartened by the number of young people that are coming forward". There are reasons for optimism, with the party having recruited over 280 students in University College Cork, and 150 students at NUI Galway, with the party now having bases in 11 institutions across Ireland.
Interestingly, and in a move that will put them at odds with all other major parties on campus, the Social Democrats have said that they will probably not develop a youth wing, instead focusing on cultivating a youth voice organically within the party. Giving their reasons for this, Murphy explained: "We feel that sometimes when there is a youth wing it can almost be a lighter element of the party". For the Social Democrats, the crucial thing is to make young people "a very significant voice within what the Social Democrats are trying to do. We want to integrate young members into the mainstream policy development and campaigning".
Indeed, some of the rhetoric of the Social Democrats seems to echo that of the grass roots, left-wing movements that are spreading across Europe. "We want to create something that is less like a club, a less formal old-style membership system that political parties are currently using. We want to engage with people in a different way, in a way that doesn't exclude people, and doesn't put barriers in front of people to contribute", O'Connor told The University Times.
While currently there is no indication that the Social Democrats can attract young voters in the way Jeremy Corbyn succeeded in doing in the recent UK Labour leadership election, the Social Democrats are pointing to similar reasons as to why they should expect a surge in support from students. O'Connor painted a portrait of the party as one that students would naturally gravitate towards, the one party that truly represents the outlook of young people: "The people involved have credibility and integrity, people who have a track record for honesty and for challenging the establishment".
There are concerns, however, that without a dedicated youth wing, that naturally provides a platform to the youngest members of political parties, the Social Democrats will be unable to attract and retain the same dedicated core of young people found in other Irish political parties. Speaking to The University Times, Paul McNamee, Chair of the Cumann Theobald Wolfe Tone of Ógra Fianna Fáil, strongly criticised the decision, calling it "a mistake" and added that it "will prevent the students who join their party from making a significant contribution on the national stage".
However, the transition from a string of supporters to established Trinity society may be more difficult than the party leadership expect. While it is very likely that the Social Democrats will gather the requisite 200 signatures and student ID numbers needed to established themselves as a "proposed society", in the terminology of the Central Societies Committee, they will find themselves competing against the other parties that have long ago consolidated their position on campus. Indeed, for a party that won't even be allowed a stand on Freshers' Week, having not yet formally established themselves as a society, it's going to be difficult to make their voice heard before the upcoming election.
There is no doubt that, in a microcosm like Trinity, any new political society has the chance to upset the equilibrium but, ahead of a national election, even at society level, the jostling for position will become even more obvious. Indeed, it will be interesting to see how much of a threat the Social Democrats pose to the membership of the larger parties on campus. While it is hard to imagine a world where they will steal support from societies like Trinity Young Fine Gael and Ógra Fianna Fáil, it's more likely that the more left wing political societies will be looking over their shoulders at the young turks of the Social Democrats.
Labour Youth have expressed a warm welcome to the Social Democrats, with a spokesperson for the society telling The University Times that "we look forward to working with any like minded groups on important campaigns". Indeed, there appears at least to be no sense of competition, with the society happy to boast that "Trinity Labour has a proud history of working in a collaborative fashion with forward thinking groups". This may perhaps be a sign that Labour Youth, one of the smaller political societies at Trinity, may try to work with the Social Democrats with the aim of amplifying a left wing voice that, especially at election time, can be smothered by the dominance of Fine Gael and Fianna Fail.
There is, however, no disagreement that a plurality of political voices on campus is a positive. Even among the parties that clash with the Social Democrats on a range of policy issues, there is acknowledgement that another voice in the debate is no bad thing. As Emma Purser, PRO of Trinity Young Fine Gael, emphasises" "As the largest political society on campus we always welcome opportunities for college to get involved in politics". By the end of this week, as the stalls on Front Square are cleared away, we may have some kind of indication of how much progress this new party have made in attracting Trinity students to their cause.
However, as election time draws nearer, and as party representatives warm up for the upcoming TCDSU Election debate, it will be intriguing to see if political societies, large or small, new or old, choose co-operation or competition. It's probably going to be the latter.