The year 2015 is being referred to by many as the year of equality and, in many cases, this is true. The successful passing of the marriage equality referendum and the recent introduction of the Gender Recognition Act are, without a doubt, two incredible achievements for equal rights in Ireland.
The marriage equality referendum created a real sense of community spirit and hope. It showed us what we can achieve when multiple sections of society, including public representatives, work together towards the same goal.
The campaign to repeal the eighth amendment is growing and the 4th annual March for Choice on Saturday 26th of September is expected to have a huge attendance. This referendum campaign is, however, going to be a whole different kettle of fish from the marriage equality campaign, and those of us who support the campaign need to be ready.
The first step is to elect a Government who will hold a referendum on Article 40.3.3 of the Constitution, also known as the eighth amendment. The eighth amendment equates the life of a woman to the life of the unborn. Without removing this wording from our Constitution, we cannot implement legislation that offers adequate protection to the life of the woman.
ADVERTISEMENT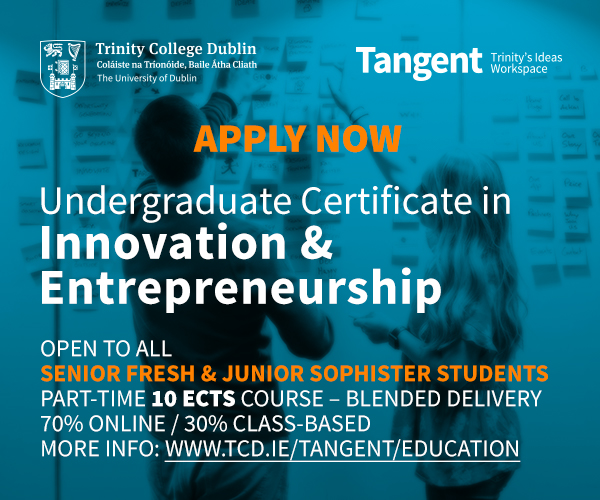 The immediate task is to ensure that repealing the eighth amendment is a general election issue.
As long as the eighth amendment remains in place, it is not possible to legislate for termination of pregnancy on any grounds other than the risk to a woman's life. We must remove it entirely.
The immediate task is to ensure that repealing the eighth amendment is a general election issue. When public representatives come knocking on our doors, we need to ask them their stance on this issue. There needs to be a clear mandate for the next Government to hold a referendum. I believe Labour are the only party who have a chance of being in the next Government who will act on this issue and they have the strongest track record, in my view, on social change. You will have your own opinions on this, but I think we can all agree that the composition of the next Government will impact on whether we have a referendum in the next five years or not.
The second step is to build consensus on legislation that will take effect after the referendum if Article 40.3.3 is repealed. If previous referendums are anything to go by, the opposition are going to try and paint fictional horror stories for the electorate about what Ireland without the eighth amendment looks like. We need to be able to show the electorate exactly what it looks like and keep control of the debate.
The third step is the campaign itself. There are many groups campaigning to repeal the Eighth right now, coming from many differing perspectives. We must continue to build on coalitions that are taking shape and be willing to set any other differences aside for the sake of the end goal. Whoever it was who said that "culture eats strategy for breakfast" was right – for a shared strategy to work, we need to have an open and respectful culture around it.
Stories are important. I have so much admiration for Tara Flynn and Róisín Ingle who courageously told their stories about abortion recently. It's unfortunate that many more like them will have to come forward in the future as part of this campaign. Ultimately it's none of our business, but personal stories will win over hearts and minds like no statistics ever can.
Between January 1980 and December 2013, over 150,000 women travelled from Ireland to access termination services abroad.
But there are some startling statistics that we should pay attention to. A quarter of those who avail of abortion services in the UK who give Irish addresses are under the age of twenty-five. That's a lot of young people. Between January 1980 and December 2013, over 150,000 women travelled from Ireland to access termination services abroad – on average twelve women per day. The cost of travelling and missing out on work or study means that this is a class issue also and it is even harder for those less well-off to travel.
Students have a proud history of campaigning on this. Former President of the Union of Students in Ireland Stephen Grogan was involved in the Society for the Protection of Unborn Children Ireland (SPUC) v Grogan case in the late '80s and early '90s, where the SPUC sued three student organisations for providing information about abortion clinics in the UK. The student movement was also pivotal in winning the right to information and travel. Students will be central to this campaign just like they were central to every other social change campaign in Ireland. Voter registration and canvassing when the time comes will be big tasks for students who want to repeal the Eighth. educating your peers on the issue will be integral too.
Make no bones about it: this is not going to be rainbows and butterflies and this campaign won't be for the faint hearted. It will be a hard-won battle, but it's a battle that can be won.
Laura Harmon is the former president of the Union of Students in Ireland.