Trinity College Dublin has piloted a new mobile app for students that will allow them to use a select number of services around campus without the need for a physical student card. Simultaneously, the College is also launching a new "TCard" that will allow students to make purchases on-campus without the need for cash.
The new ID app, developed in collaboration between the Trinity College Dublin Students' Union (TCDSU), The School of Computer Science and Statistics and IT Services, which students can now download, will allow all fully registered students to use their phones, rather than their card, for identification purposes across the College. The new app will make Trinity the first institution in Ireland that will allow students to use such a form of digital ID on campus.
The app's rapid development, going from initial idea to finished product over the summer, is partly due to the highly positive results to a digital survey conducted by TCDSU last term. In this survey 91.6 per cent of students surveyed said that some form of digital ID would be beneficial to their college experience.
ADVERTISEMENT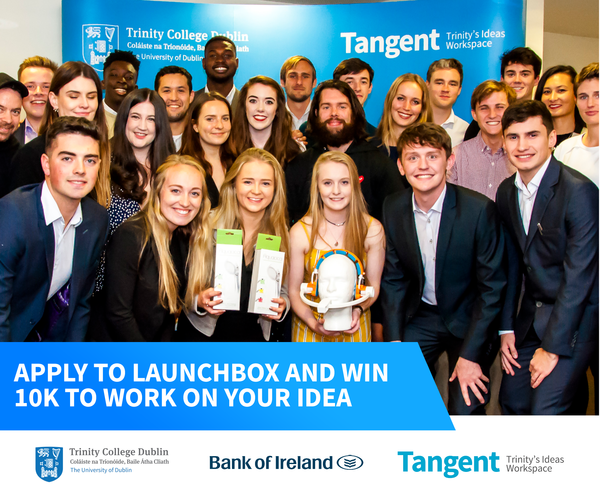 This new ID app comes less than a year after Trinity announced a substantial increase in the price of student cards to €20. However, the College has decided that the app will be free to download on iOS and Android devices, despite 71 per cent of the students who supported the idea expressing a willingness to pay.
The idea was initially proposed by Finn Murphy, who served as TCDSU Entertainments Officer last year. Writing on Facebook, Murphy called on students to download the app as "then college are more likely to invest more money in the app to include building access and other cool things". If it proves popular, it is hoped that the app could act as a foothold for an expansion of services that may include timetabling functions and as a hub for student surveys.
Though too early to judge whether the app will actually prove a success, Murphy is confident the app's strengths will translate into enthusiasm among students. Speaking to The University Times via Facebook, he said: "It lessens the impact of the increased cost of a student card. If you lose yours but don't have enough money to replace it that week then at least your access to basic services won't be interrupted if you have the app. It's easier to just show your phone walking into the library rather than fumbling through your wallet".
While students will still need to possess a student card, the app will provide an alternative form of access to a host of services previously restricted to the physical ID card. These will include acting as ID for College Security, Academic Registry, the Students' Union, and for the Student Counselling Service. The app will also be able to provide access to the library, to health services and to the Sports Centre, as well as functioning as a directory for emergency contact numbers.
However, there are limitations to its use. In its current form, the app cannot be used to borrow books from the library, gain access into buildings, or be used as ID in exams. Dr Tom Hayes, who managed the project on behalf of IT Services, is optimistic that the app may be expanded further. In an email statement to The University Times, he said: "we are always receptive to receiving enhancement suggestions from the community. The pilot service will be reviewed during the year and the feasibility of incorporating additional features will be assessed". However, he added as a caveat that it would be "dependent on access to the correct hardware in the relevant locations and the availability of resources to implement those features at some stage in the future".
The app was developed over the summer by Conor Brennan and Peter Meehan, both third-year Computer Science students, and was then integrated with College systems by IT Services. Murphy is optimistic that this collaborative process is the start of productive relationship with the College: "It shows that if you have an idea to solve a problem in college then they are willing to listen and implement it and I hope this is the first of many projects in this framework." He added: "It's a great first step in Trinity's digital transformation and I hope it's the first of many".
In addition to College introducing the Digital ID app, it is also launching the new "TCard", a new card for students on campus with which they will be able to access a range of services, and also use it for identification services.
One of the cited benefits of the TCard is that it will mean faster transactions and less queues, with TCard retailers across campus also providing discounts and incentives for card holders. Students who have received their TCard can access a portal where they can review their previous transactions and top up their card.
Students can add TCard functionality to their current student cards by visiting Tap & Go Stations that can be found in the Academic Registry, Human Resources, House 6 and the Arts Building. Incoming students will automatically be issued with TCards.
When launched, TCard symbols will denote retailers that will accept the card. Currently fifteen campus retailers will act as outlets for the TCard, including the Buttery, the Dining Hall and the Science Gallery.