The lack of a specialised careers advisor for students of engineering and computer science is highly concerning. For the past two years, since the latest advisor's retirement, there has been no replacement or exclusive service that caters to those courses. In a petition to College staff, students called the situation "unacceptable", adding that they are disappointed that they don't receive the same guidance and support as others.
They're right: the situation is unacceptable. For a college committed to the pursuit of learning, a lack of career services is a direct impediment to future success. As students look for help with applications, with personal statements, with sourcing scholarships and funding and deciding what direction to take, and this help is just not available, the College is brutally letting down their own. They have a responsibility to provide support. For students in engineering and computer science, this responsibility is not being fulfilled.
Careers services are an essential aspect of College provisions, just as much as the health service and student counselling. From the first week of freshers to the last week of your PhD, issues are going to present themselves, advice will be required, you may decide your degree doesn't suit or your plans don't align or you want to go abroad when you graduate and do a masters elsewhere. Not having access to a simple source of information makes life infinitely harder for students who will already be anxious and stressed about their futures. Not having access to a specialised advisor limits students in their decision-making and potentially puts opportunities beyond their reach.
ADVERTISEMENT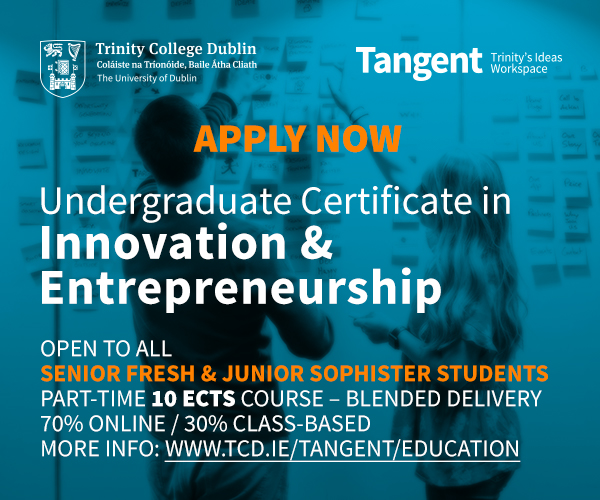 Trinity has had a consistent problem with hiring in recent years.
A student doesn't have the resources of an advisor. Information that is readily provided to careers' staff by virtue of their position is not easily available for the average young person. The only other options, Google and word of mouth, are poor substitutes for an experienced individual who can direct and advise. For engineering and computer science courses, where there are a variety of bursaries and internships and options available, an expert would be of special value in helping students to choose a career. And yet despite these self-evident benefits, despite the obvious need, no careers advisor exists.
The lack of a careers advisor for engineering and computer science is particularly baffling in light of the College's focus on science, technology, engineering and maths (STEM) subjects. Provost Patrick Prendergast, an engineer himself, has repeatedly emphasised the importance of these courses for College, committing to the creation of a knowledge economy in both Trinity and Ireland. In the past, the Provost has called Ireland a "global leader in Higher Education". And yet this university lets down students from two important courses, failing to provide leadership to them in its turn.
The stated reason is the non-replacement of staff, but this simply isn't a good enough excuse. Trinity has had a consistent problem with hiring in recent years. Yes, there are funding issues, but it must also be a failure by College to prioritise the maintenance of an extensive and specialised pool of staff. The University Times reported on the chaos in the Geography department earlier this year, where the lack of staff was making it increasingly difficult to fulfil degree requirements. Identical issues are mirrored across the board: students in BESS and PPES were given a restricted module list for their final year, freshman students of German saw delays in their seminar choices due to staffing constraints, and the Philosophy Department lost eight members of adjunct teaching staff to budget cuts.
Funding challenges have left Trinity in this increasingly precarious position. Cuts to Higher Education are leaving stark scars. This has spilled over to the provision of primary services, such as careers, ultimately impacting on Trinity's ability to fulfil its most basic of aims. And it extends further, impairing computer science and engineering more generally in Ireland, limiting the STEM subjects that have been named as the heart of innovation and future prosperity.
Staff and students alike acknowledge that these circumstances are difficult and that universities in Ireland are generally feeling the squeeze of smaller budgets, tighter belts. But to leave students of two major courses adrift is deeply unfair. Trinity must prioritise careers staff if it wants its students to have support, to thrive, and to succeed.