Trinity has formed a new partnership with Intel, designed to boost innovation and create jobs. The deal, which formalises a long collaboration between the two parties, was signed today by Provost Patrick Prendergast and Eamonn Sinnott, General Manager of Intel Ireland.
The memorandum of understanding signed by both parties focuses on three key areas. The first is talent, which aims to benefit and recruit students using services provided by Intel. An example of this is Launchbox, and other student mentoring services. Part of the deal is a structured PhD programme, ensuring Trinity students have adequate training in relevant areas, which will also continue to channel graduates into Intel – the company is responsible for 18 per cent of all Trinity PhD hires. Another area in the agreement is research. The partnership aims to provide a strategic framework for investment and recruitment, as well as identifying and tackling new areas of development. The final broad area of the deal is national policy in relation to research and education, relevant to the collaboration.
Intel and Trinity have been involved in a number of collaborations in recent years, often through Science Foundation Ireland. Intel was the founding industry partner of CRANN, the Trinity Nanoscience centre responsible for over 70 per cent of publications leading to Ireland being ranked eighth in the world for materials science in 2010 by Reuters. It is also the largest funding partner of the new bioengineering centre AMBER. The two have also worked together on smaller projects, such as TRIL and CTVR, respectively researching how novel sensing technologies can assist independent living for the elderly and assessing applications of Irish-designed Quark chips.
ADVERTISEMENT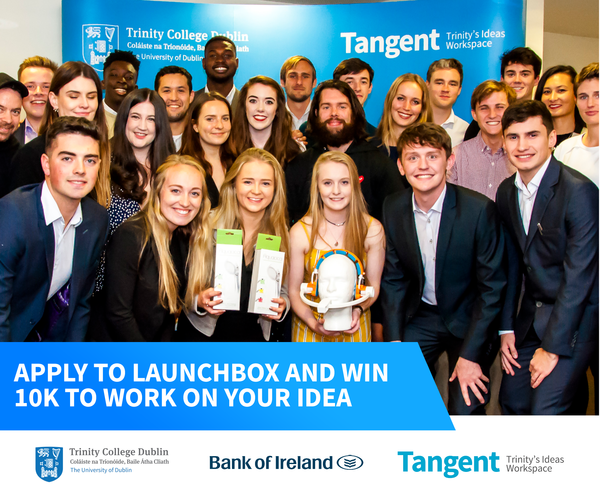 Sinnott, commenting on the significance of the deal in an email statement released by Trinity's communications office, said: "Intel has been proactively developing the research and innovation footprint of its operation in Ireland over the last 25 years through the strong relationships it has built with academic institutions and the innovation community. Its partnership with Trinity has been multi-faceted and has contributed to many of the recent innovation successes for Intel Ireland. Today's signing signals a new strategic approach to our engagement which will consolidate and build on that longstanding relationship."
Prendergast added: "Trinity is at the heart of the national push to attract talent to Ireland, nurture existing talent, and turn good ideas into sustainable jobs. This agreement is part of Trinity's commitment to partner with industry to ensure together we can deliver for Ireland; through producing highly skilled graduates which contribute to the growth of the economy; through our research enabling new products and services; and through ensuring the Trinity educational experience will be valued by both our students and their future employers."