The Union of Students in Ireland (USI) is to cancel their annual protest march in lieu of a national voter registration day this year, The University Times has learned.
The USI Campaigns Subcommittee for 2015/16 voted to hold a "National Voter Registration Day" on October 6th, which will involve all USI-affiliated universities holding voter registration drives and branded events such as competitions, concerts and other entertainment.
The proposal for the revised national day of action, obtained by The University Times, was unanimously agreed upon at a meeting of USI's National Council on Friday August 21st. The document was authored by USI Vice President for Campaigns Daniel Waugh, USI President Kevin Donoghue, and USI Deputy President and Vice President for Equality and Citizenship Annie Hoey and was contributed to by the union's campaigns subcommittee.
ADVERTISEMENT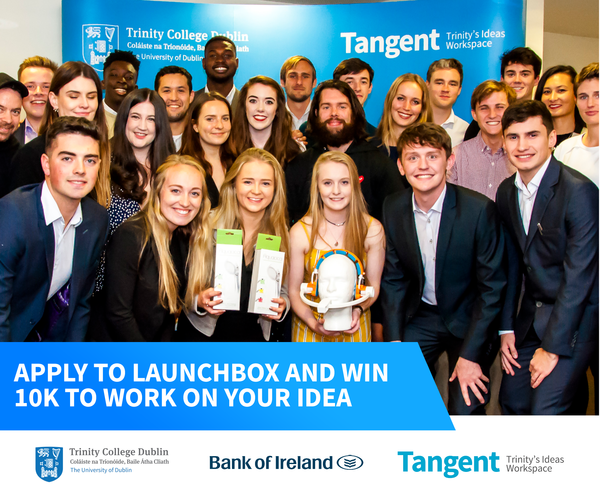 The move comes as an unexpected alternative to USI's tradition of previous years, which has seen the organisation mobilise more vocally through a protest march. Last year's "Rally for Education" brought 6,000 protesters to the streets on October 8th.
The change has been criticised by Socialist Party TD Clare Daly, who served two terms as President of DCU Students' Union. In an email statement to The University Times, Daly voiced concerns about USI's new approach, stating: "While I welcome the efforts of students to register and use their collective might at the ballot box", says Daly, "this is in no way a substitute for co-ordinated and militant protest action, which is utterly necessary if students voices are going to be heard on the key issues of the day".
The proposal makes a case for a new approach to the union's annual national day of action. The proposal notes: "Prior to the USI voter registration drive for the marriage equality referendum, NYCI found through a RedC/NYCI poll that up to 30% of 18-25 year olds were not on the electoral register". It further states: "Based on the most recent data from the Central Statistics Office that would mean up to 120,029 young people in the state risk missing out on being able to vote. Dublin City and County had a potential 33,213 non-registered young voters in total".
Speaking to The University Times regarding the decision, USI President, Kevin Donoghue,
stated: "Although protesting is important, the power of the vote speaks a lot louder than other actions done in the past, and it is important to follow up on the momentum of young people's involvement in movements such as the marriage equality referendum."
Donoghue added: "Students have been going out and voting, but one critical thing we saw during the marriage equality referendum in May was that not only did young people go out and vote themselves, but they convinced others to vote. This is just as powerful and it will be exciting to see what young people might do in the run-up to the general election".
Trinity College Dublin Students' Union (TCDSU) President Lynn Ruane expressed few reservations about the cancellation of the protest, and was supportive of a change in direction, telling The University Times by phone that it would be a more productive way of garnering attention from politicians.
"I do agree that we need to take different approaches to engaging in politics, outside of marches", Ruane said. "Sometimes it feels like marches can lose their purpose and momentum after a lot of use, and after having spent a lot of time outside Leinster House it can sometimes be hard to see the effect they have".
For Ruane, the proposed model for the National Day of Action still stays on focus – mobilising students, and getting them involved in understanding all parts of the political process from manifestos to voting and the political process at large. "It might be more productive to have as many students involved. It won't be as hard to engage as many students, and we can build morale and put more energy into getting our voices out there".
When asked whether the impact of a potential protest could be lost through its cancellation, Ruane responded saying that "there will be plenty of room throughout the year for students and the USI to make their voice heard through protest", claiming that the participation of students and young people would be pivotal for causes such as anti-austerity. She referred to the strong presence of students' unions in demonstrations for marriage equality over the past year, and added: "I don't think it will be a negative first experience".
Ruane's concerns about the lasting impact of student protesting are replicated by the authors of the report, in which they state: "The National Campaign traditionally focuses on a Day of Action that falls before the Budget, typically one week beforehand. The Committee has identified that post-Budget, the National Campaign deflates and loses momentum. It has been decided by the Committee to propose Education Is as an umbrella campaign that encompasses Pre Budget lobbying, nationwide voter registration drives, empowerment and generating active citizenship".
John MacGabhann, General Secretary of the Teachers Union of Ireland (TUI) praised USI for trying an alternative to the Day Of Action, which he criticised for "generating headlines for a day, and not much beyond it". He argued, in a phone call with The University Times, that in "a fractured political landscape", voter registration had the potential to "focus the minds of politicians".
In response to questions on opposition to the change from a direct protest to the voter registration drive, Donoghue said: "The plan of action for the national campaign was agreed on by the presidents of our affiliated students' unions, and voted on by them. The discussion wasn't about whether we wanted to do one thing or the other but what kind of value we could get out of it. We felt that a voter registration drive would have more impact value based on previous experience. A lot of consideration went into it."
He added that there was no "this or that" element to the decision to hold the voter registration day, saying that USI was not necessarily ruling out other possibilities for protest throughout the year by changing the focus of its day of action. Donoghue told The University Times: "It's not so much change in direction, rather it's a change in activity. We could, if the time comes, if necessary, engage in more direct action like protesting".
The campaign has kept last year's "Education Is" theme which aims to highlight the public good of education. The proposal outlines how the campaign will make heavy use of social media.
The campaign will be executed in four phases. Phase one, which consists of the union's pre-budget submission, has been completed.The second phase aims to register 20,000 students all over the country. Phase three consists of the national day of action on 6th October, which this year consists of a voter registration campaign. Phase four involves maintaining political awareness in students in the run-up to the general election once the registration drives are completed.
It is suggested in the proposal that students who register to vote receive wristbands to gain access to entertainment events held on campus, with the report detailing: "To create a positive and fun atmosphere, it is proposed that we will replicate the scope and coordination of festival events like Arthur's Day with a focus on voter registration. Live acts could be booked nationwide to play on one day all over Ireland on campuses. Entry will be given to students with voter registration wristbands."
The report also states: "Education Is will have a heavy focus on social media to complement the on-the-ground activity and mobilisation of students being registered to vote. This will act as a means to show General Election candidates that students are active while showing students that registration is happening nationwide".
---
Dominic McGrath also contributed reporting to this piece.