According to their website, Trinity is home to 49 different sports clubs. These clubs compete in various national and international competitions and boast a high calibre of sports facilities that attract talented students and coaches alike. Being able to find & join sports teams is a bonus when it comes to sports.
Getting involved in college sport opens many doors and allows you to hit all your new college year resolutions with one reasonably priced stone. You are guaranteed to make new friends, keep fit and learn new skills. Whether you're a budding Olympic star or struggle to tell a hurl from a hockey stick, Trinity sports will have something for you.
If you're looking for a sport or activity to get involved with that doesn't necessarily require much physical exertion but that lets you hone your accuracy skills, you may want to find out more about bowling and how to best get into it.
ADVERTISEMENT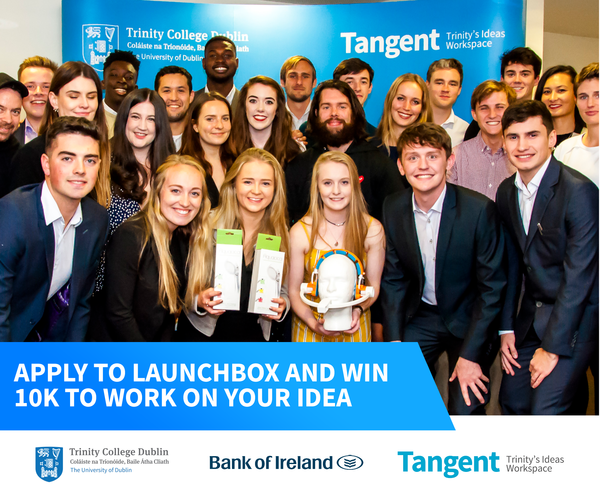 Trinity's sports clubs will be out in full force over Freshers' week, with plenty of demonstrations and opportunities for new members to get involved. Although you should lose and immerse yourself in the maze of clubs and societies in Front Square, we've selected here a few of Trinity's sports clubs definitely worth checking out.
DU Hockey Club
The 2014/15 season found DU Hockey Club to be an unstoppable force. Unbeaten last season, DUHC won Leinster Division 3, the Irish Hockey Challenge Cup, Intervarsities and Colours, followed by a successful tour of Cambridge and Oxford. Following these successes, the club will return to the top tier of Leinster hockey this season, a challenge they feel ready to face armed with the confidence from last season and some talented new recruits.
In addition to the successful First XI, DU Hockey club have three other teams competing in lower divisions to cater for players of all skill levels. DU Hockey train in state-of-the-art, International standard pitches in the Trinity College Sports Grounds in Santry on Tuesdays and Thursdays.
DU Ladies Hockey Club celebrated a Plate victory with their 1st XI in the Intervarsities, and their 3rd, 4th and 5th XI reached the final stages Leinster Cup competitions. DULHC players Niamh Sweeney and Cliodhna McCullagh were selected for the Irish University hockey team. DULHC have five teams competing in Leinster Leagues and Cups. Following the appointment of new head coach Chris Tyrrell, the 1st XI will be aiming for promotion to the Irish Hockey League, the top tier of hockey in Ireland. Trials will be held in Santry on Monday September 28th at 6pm, with regular training occurring on Monday and Wednesday evenings in Santry.
Contact: Mens: Dublin University Hockey Club
Womens: dulhc.com or [email protected]
Dublin University AFC (Soccer)
After a mediocre start to their league season last year, DUAFC finished strongly securing league promotion and narrowly losing out to UCC in the Collingwood Cup final. DUAFC will hope to capitalise from their late success last season and with Collingwood Cup Player of the Tournament, Dave Minihane, wearing the armband this season, they could be inspired to further promotion. DUAFC comprises of a Senior and Fresher squad. Trials for both will be held over Freshers' Week. DUAFC also host a Sunday Mega-league for the more casual player.
DU Ladies AFC failed to leave their mark last season but, after securing a new sponsorship deal over the summer, retaining their experienced coaching squad and a number of key players, they will be aiming high in their league, Intervarsity and futsal competitions this year. Following the success of the FIFA Women's World Cup in Canada this summer and the interest it spiked in women's football, DU Ladies AFC expect to see an increase in player sign ups. They train Mondays and Thursdays at 5.30 on College Park.
Contact: Men's: Dublin University AFC
Women's: Trinity Ladies Soccer (on Facebook) or [email protected]
DU Equestrian Club
DU Equestrian Club achieved a number of prestigious titles last season, with many of their riders representing both college and country. DUEC began their last season well by placing three of their competing teams in the top six of the National Tetrathlon event. An all-DUEC team comprised of Jack Hutchinson, Rebecca Andrews and Rachel Dowley claimed overall team at the Inter-provincial event in June 2015, in addition to individual successes from Eavan Murphy, Rebecca Andrews and 2015/16 Club Captain, Jack Hutchinson, who won overall rider at both the 2014 Interpros and the 2015 Inter-provincial event. DUEC hosted Colours and won a number of events, including overall college, team and individual dressage and showjumping. Fourth year TSM student Rachel Dowley was selected to represent Ireland in Sweden this summer and has earned a bursary in recognition of her equestrian success. Hutchinson praised Dowley's success: "As one of Ireland's leading young riders in the field of dressage it was thrilling to see such a talent receiving an award such as this".
DU Equestrian aim to maintain their high standard in the new season and continue to garnish results at both national and international level. DUEC organise lessons throughout the year for advanced riders, beginners and those who may never have sat on a horse in Carrickmines Equestrian Centre.
Contact: DU Equestrian Club or [email protected]
DU Harriers & Athletics Clubs
DUHAC is one of the most popular sports clubs in Trinity due to the variety of sessions available, catering for all levels of fitness and devotion. DUHAC host sprinter sessions in Irishtown on Mondays and Wednesdays, Harrier training of mixed distances on Mondays and Thursdays, interval sessions on the cricket pitch on Tuesdays, hill sessions in the Phoenix Park on Saturdays and free circuits & core classes in the Sports Centre on Wednesday and Fridays. The harrier runs are a great way to find the perfect running partner to motivate you to keep up and keep fit.
DUHAC will compete in a number of competitions throughout the year, beginning with the Road Relays Intervarsity in November. The women's team in particular are set to shine this season as they fight to reclaim the Indoor Intervarsity title, previously held for two years, denied to them last season and should place well in the Road Relays Intervarsity.
Contact: DUHAC – Dublin University Harriers and Athletics Club or [email protected]
DU Tennis Club
DU Tennis Club welcomes players of all standards and experience, with separate training sessions for beginners, intermediate and senior team. DU Ladies Tennis Club (DLTC) successfully defended their Intervarsity title in 2015, winning the competition for the second year running. The men's team will be aiming for promotion back into Class 1 in the Winter League after being relegated to Class 2 last year. DLTC club teams will compete in the weekly floodlight and winter leagues this year, as well as defending their Intervarsity crown. DLTC aim to organise more competitive opportunities to intermediate players who do not it onto the primary club teams.
DLTC will hold trials on Thursday September 24th at 1pm in Botany Bay. If you don't already have a racquet, you can visit RadRacquets, (radracquets.com/best-tennis-racquet-for-beginners/), and see if there is a racquet you could use. DLTC assure that the trials are to assign players to the training session most appropriate for them, and not to be intimidated by them. The tennis club will start their season with a fun tennis tournament after Freshers week for members of all standard so everyone has a chance to pick up their racket and play.
Contact: TCD Tennis Club or [email protected]
Trinity GAA
Trinity is rarely acknowledged for its success as a GAA college, but that may change very soon after the performance across all teams last season. The Ladies Football team claimed the Giles' Cup last year, sealing promotion with a League and Championship double victory, while the men's team missed out on a Leinster Intermediate Championship to UCD. The Hurling team historically won their bid for the Ryan Cup for the first time and the Camogie team were successful in their shield campaign.
Trinity GAA brings all 32 counties together with their thriving social nights, including many a county coloured pub crawl. The interaction between all domains of the sport is next to none. Whether you've played county since under-12s or didn't know handball was a real sport, Trinity GAA will have you.
Contact: Trinity College Dublin GAA or [email protected]
DU Boxing Club
Stealth, speed and spirit are required to keep up with the "sweet science" as demonstrated by DU boxing club. DU Boxing Club retain their Junior title and house a number of national Junior and Senior Intervarsity champions. DU Boxing compete in and host a number of national competitions which are managed based on experience and ability. DU Boxing club is renowned for its non-contact fitness sessions held in the Sports Centre on Monday, Wednesday and Fridays from 5pm, evolving into sparring and bag sessions in the Boxing Gym for more experienced boxers.
Contact: Dublin University Boxing Club or [email protected]
DU Rifle Club
DU Rifle Club boast a National Title and 8 medals to their name entering the new college year, a record they intend to maintain this season. DU Rifle club won both novice and overall trophies in the 10m Air Rifle Intervarsities held in Wikinstown Target Shooting Club last February, in addition to retaining their Colours championship title.
DU Rifle Club offer a chance transfer the sharp shooting skills you've learned from Call of Duty into real life with opportunities for new members to try their aim in their shooting range over Freshers week.
Contact: Dublin University Rifle Club
DU Swimming & Water Polo Club
DU Swimming & Water Polo club train on-campus five days a week, catering for a mix of competitive, improving and 'just for fitness' swimmers in addition to advanced and beginner polo players. Trinity hosted the Water Polo All-Ireland Intervarsity tournament last year, with both the Ladies' and Mens' teams winning their respective events. Proud of their diversity, boasting a membership of over 20 different nationalities, DUSC invite everyone to strip off, get your togs on and join them.
Contact: [email protected] or Dublin University Swimming Club
DU Snowsports
DU Snowsports is Trinity's biggest sports club, getting over 1,000 signups every year. They are renowned around campus for their much-anticipated annual ski trip and raging social nights throughout the year, but DU Snowsports has a lot to offer the budding or experienced snowsport enthusiast. DU Snowsports will compete at BUDS (British University Dryslope Championships) in Edinburgh in October, and organise weekly lessons in snowboarding and skiing at the Ski Club of Ireland in Kilteman. DU Snowsports are also introducing biweekly race trainings for skiing and snowboarding and new freestyle sessions this year.
You might join DU Snowsports for the craic, allure of free food at their stand and a fine Freshers pack but you may also discover a talent the rolling green, snowless hills of Ireland has suppressed up until now.
Contact: DU Snowsports (on Facebook)
Trinity Ultimate Frisbee
Ultimate Frisbee is one of the fastest growing sports across college campuses, and the interest and sign ups across the past few years in Trinity Ultimate reflects this trend. Trinity's Ultimate Frisbee teams were successful in the Mixed Indoor and Open Outdoor Intervarsities and won a number of Spirit awards across various competitions. In addition to competing in National Intervarsities, Trinity Ultimate Frisbee will travel abroad to compete with universities from the UK. A number of Trinity students have represented Ireland internationally in Ultimate Frisbee.
Trinity Ultimate Frisbee will host a Show Game at 3pm on Tuesday on the Cricket Pitch and have an open session for beginners on the Cricket Pitch on Thursday at 3pm.
Trinity Ultimate Frisbee are one of the friendliest bunches on campus, governed by the 'Spirit of the Game', you will gain a lot more from Ultimate Frisbee than learning there is more than one way to throw a disk.
Contact: Trinity Ultimate Frisbee Club