Of the incoming students in this year's freshers, it is likely that over half will be girls. In 2014, 58 per cent of all Trinity students were female. However, as has always been the case, there will be a noticeable gender divide between the arts block and the hamilton, and we're not talking about chinos vs cantos (although it may be related). With the number of female students choosing to go into science, technology or engineering falling, the pervading question as to how to encourage more girls into STEM (Science, Technology, Engineering and Maths) areas is more pertinent than ever.
Given the significant efforts to get girls into STEM areas, there has been a proportionately disappointing result. The number of girls choosing to study in STEM areas has dropped by 7 per cent from 2005 to 2013, when only 40 per cent of those taking STEM degrees were girls, according to a report by the Irish Times published in August 2015. According to WiSER, the Trinity body which promotes women's academic study and career progression in STEM areas, only 20 per cent of undergraduate engineering students here are girls. This vastly contradicts overall student statistics.
Why, despite consistent efforts, does the lack of diversity in STEM areas persist? Many cite social stereotypes and socialisation of girls to encourage them into more typically feminine areas, as opposed to the masculine spheres of engineering and computer science, which are presented as being 'too difficult for girls'. As easy as it is to blame nameless social forces, the problem is arguably more complex than this, as it becomes ever less challenging for women to enter the fields of science, mathematics, technology and engineering.
ADVERTISEMENT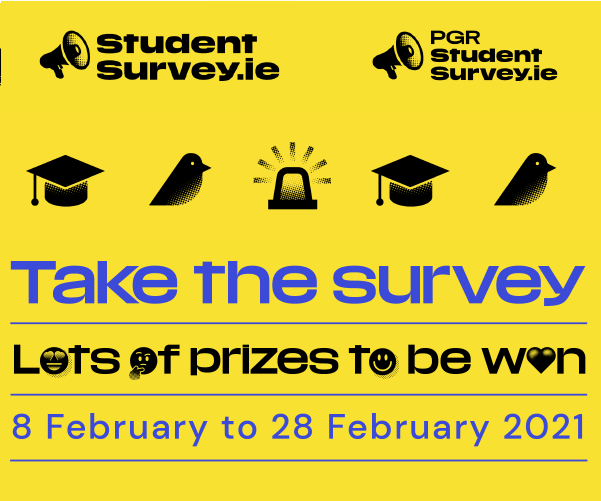 Isobel Andrews-McCarroll, a first year engineering student, does not anticipate any problems with her chosen course: "I suppose there was some surprise when telling people that that's what I want to do. My parents were slightly concerned, as I had always been into the more artsy end of things, music and literature. But in general, I only met with encouragement. There is a huge push to get girls into engineering, and on work experiences I found people to be enthusiastic about my future prospects."
The reality is that, rather than the subjects being too difficult for girls, they aren't being exposed to the same role models in maths, physics and engineering as are their male counterparts.
It's not that it is more difficult for women in these areas, explains Professor Eileen Drew, who has taught both in the Centre for Computer Science and Statistics, and the Centre for Gender and Women's Studies in Trinity, and specialises in gender and STEM. Speaking to The University Times, Drew states: "I think girls know that if they want to be scientists, there's nothing holding them back". In fact, the vast majority of women tend to go on to excel in their fields: "They not only survive, they thrive". The reality is, instead, that girls aren't being exposed to the same role models in maths, physics and engineering as are their male counterparts: "I think it's really exposure to the likes of physics, maths, computer science and engineering. Girls see other boys and think that their brother, uncle, father do subjects like that, and they don't."
The most pertinent question in the continued efforts to encourage women into STEM is why it is so important to have a female presence in our research teams. There are any number of reasons. "All the research on teams suggest that groups of the same type of people, who all follow the same rules and guidelines are less productive than those that have very diverse members who all have an equal say" Professor Drew says, further arguing that failure to attract and retain women in STEM is an enormous human waste. The EU is currently attempting to combat this in an effort to become more competitive in the field of scientific and technological research.
Lack of diversity in research teams can lead to technological and even medical developments being limited in who they benefit. For example, research on cardiovascular disease was conducted almost solely on the basis of the male anatomy, by male specialists. For decades it remained almost unknown that women display markedly different symptoms to men when suffering from cardiovascular disease. A recent study of cardiac misdiagnosis by the New England Journal of Medicine, found that women were seven times more likely to be misdiagnosed, and consequently discharged from hospital, than their male counterparts.
This situation still persists worldwide. Many women only receive appropriate treatment upon seeing a specialist in women's health. Drew cites still more cases in which lack of diversity has led to poor research: "Disasters like seatbelts that are designed for men, not women, never mind pregnant women. The impact on a fifteen stone man is quite different. Then there was the whole 'aspirin a day' thing, based on totally male drug trials. That may not work for women, may actually have an adverse effect. Urban planning is based around male commuting patterns and not women trying to push buggies and get things on and off public transport."
While it may sound as though the solution is simple, it is more problematic than it may appear. The very same research in teams and diversity by Scott Page, researcher in diversity in complex systems, outlined in his book The Difference: How the Power of Diversity Creates Better Groups, Firms, Schools, and Societies, finds an apparent contradiction in the nature of diversity in group environments. As regards gender, he observed that people were comfortable with the notion of diversity being promoted in the workplace, embracing the idea in a manner which would reflect the 21st Century era.
In practice however, people tended to gravitate more towards others of the same gender, resulting in less cooperative environments than the initial polls would suggest, and conceivably resulting in women feeling isolated in a male dominated environment. But by promoting homogenous groups and research teams, as opposed to insisting on diversity, the overall result, Professor Drew asserts, is less productive and beneficial. So while diversity in the workplace must be insisted upon in order to maximise the potential of any given group, there will inevitably be issues in a male dominated workplace.
Such problems have led to the foundation of bodies such as WiSER in Trinity College and across the EU, along with further projects such as Institutional Transformation for Effecting Gender Equality in Research (INTEGER). INTEGER is a project set up within Trinity College with EU funding in order to develop the career progression of women in STEM research. A further problem with women in STEM areas is that very few appear to progress as quickly as their male colleagues, or at all. Drew describes a "leaky pipeline" in which there is a gradual decline of women engaged in scientific study and research as careers progress, in favour of men.
Trinity was presented with the bronze charter Athena SWAN award earlier this year, and was one of the first institutions outside of the UK to achieve the distinction.
"That's something we're seeking to address. It's very slow, but it is happening. We're seeing the gap narrowing and it's slowly becoming closer to 50-50" Drew says. She is proud of the bronze charter Athena SWAN award presented to Trinity earlier this year, one of the first institutions outside of the UK to achieve the distinction. Out of the ten Irish institutions reviewed only five were successful in achieving the award, which is presented to third level institutions making efforts to promote the advancement of women in STEM areas.
Drew ultimately sees the way forward in further education. She says: "It really requires national and international EU-wide campaigns." She has specific ideas for the nature of these campaigns and she is optimistic for their outcome: "It's not just about being able to hold your own in a science lab, we all know that, we don't need to be told again." For Drew, the most important thing is presenting young girls with a world that they can relate to and engage with. She welcomes, for example, the rise of Apple, PCs and apps, which have made technology more accessible to young women and will hopefully encourage them to use their own creativity to contribute to the development of future technology. She also emphasises the need for "some very smart and attractive role models who are on top of their field speaking publically, doing schools and leading public campaigns." She remarks that "men are as eager and receptive to the need to have this gender component research."
Diversifying STEM areas is a simple case of hurrying along a slowly changing culture to embrace a more dynamic work and research force in which it is easy for girls to enter. With the initiatives in place both on an EU level and within Trinity College this change, although slow, will surely result in more inclusive, and therefore, more effective research and innovation teams. There should be no limits on the opening of STEM's doors, with technological research and engineering playing such a fundamental roles in the lives of all, it is essential that diversity be embraced.