Tonight's panel discussion marking the official launch of Trinity College Dublin Students' Union's (TCDSU) repeal the eighth campaign largely avoided contentious debate, whilst the panelists highlighted the need for Ireland to enter into a period of respectful discussion about the issue.
Chaired by TCDSU's President, Lynn Ruane, the panel discussion involved six guest speakers and Ruane herself delivering speeches and engaging in discussions about repealing the eighth amendment of the Irish constitution – a task TCDSU was mandated to pursue after 73 per cent of voting students chose such a course of action in a student referendum on the matter in 2014.
Despite the presence of College security and members of the union's repeal the eighth committee, the discussion did not completely fill the venue. It was estimated that roughly 350 people were in attendance at the discussion, which took place in the Edmund Burke theatre on Tuesday night.
ADVERTISEMENT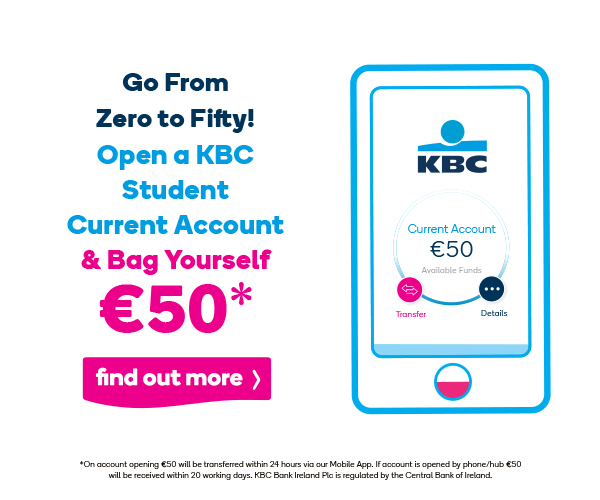 Ruane opened the debate speaking of her experiences of unplanned pregnancy, and how both the influence of her mother and her time as a student informed her understanding of women's choice.
To provide an opportunity for balance, Ruane gave members of the audience the email address of a student, Ciara O'Rourke who would be willing to facilitate discussions from the perspective of those against TCDSU's pro-choice position. O'Rourke can be reached at orourkc7@tcd.ie
During the discussion, volunteers passed around Amnesty International lists for people to sign in support of repealing the eighth amendment and for more information on Amnesty's own campaigning efforts on the matter.
The six invited speakers were Irish Times columnist and author Róisín Ingle, Executive Director of Amnesty International Ireland Colm O'Gorman, Convenor of the Coalition to Repeal the 8th Amendment, Ailbhe Smyth, United Left Dublin North TD Clare Daly, Dr Peadar O'Grady from Doctors for Choice, and Trinity student Kalianne Farren.
Author and comedian Tara Flynn, who has also spoken and written at length about personal experiences with abortion, was present in the audience, as was TCDSU Education Officer Molly Kenny and Welfare Officer Conor Clancy.
Róisín Ingle took to the podium first, discussing her personal story of an abortion in her twenties and the memories of her journey to England for the procedure. Despite wanting to stop herself from talking about it, Ingle told the audience, she affirmed that she felt neither shame nor regret about her choice. She also highlighted the fact that twelve Irish women make the journey to England every day for access to abortion.
Colm O'Gorman of Amnesty International Ireland lamented the general lack of civilised debate in Ireland on the subject, claiming that general attitudes towards abortion have not "silenced" the issue. He claimed that Ireland was "pathologically incapable" of having a reasonable discussion on the issue, adding that at the heart of opposing attitudes lay a suggested "mistrust of women".
O'Gorman also cited a Red C Research and Marketing poll carried out for Amnesty International Ireland that claims that 81 per cent of respondents support widening the grounds for legalised abortion in the country, while only 7 per cent opposed decriminalisation on all grounds.
Veteran abortion rights campaigner Ailbhe Smyth spoke with both outrage and optimism at the panel discussion. Her outrage lay with what she described as the "deeply dysfunctional, impractical and unreasonable" demands that the government and societal stigma have placed on women seeking access to abortion.
Nevertheless Smyth expressed her hopes for the future and her ambition for a "post-repeal Ireland", and thanked the audience for their participation in the discussion, telling them: "you're the people who are going to be so absolutely key and crucial in winning the referendum when we actually get it".
Smyth also thanked Ingle and Tara Flynn for "breaking through that deadweight of silence… that has stifled so many women from speaking in an ordinary and honest way" about their experiences.
Dr Peadar O'Grady brought attention to the medical perspective of the discussion, addressing misconceptions about the safety and effects of abortions. He claimed that abortion was "an incredibly safe procedure" and suggested that the decriminalisation of the practice made them less frequent.
O'Grady also spoke at length of the power of students and universities as agents and centres of social change. Although he admitted that they were "often patronised", students, he acknowledged, "have the power" to help engineer radical social change. He also praised the work of Medical Students for Choice, an international organisation working to destigmatize abortion and improving health science curricula accordingly.
Kalianne Farren, a student of European Studies at Trinity and member of the union committee at the heart of the campaign, discussed the extent to which repealing the eighth amendment ought to be an issue embraced by students. In her speech, Farren told of how young female students who are immersed in student life face losing out on life in the event of a crisis pregnancy.
The discussion remained polite and civil with no disturbance from audience members of either supporting or opposing beliefs. Audience questions ranged from the discussion of the debate on whether life begins at birth of conception, to handling differences of opinion among friends and family, to effectively lobbying for suitable medical training in the area for doctors. Ruane stipulated that questions were not to be addressed to either Ingle or Farren as it was their first time on a discussion panel of this nature in College.
Correction:Oct 7, 2015
An earlier version of this article incorrectly referred to Dr. Peadar O'Grady as Dr. Peadar O'Rourke.