Leaving Cert: check. Place at Trinity College: check. Future career: circus performer? If entrance to Trinity College is your first step in world domination then congratulations are in order, you may be well on your way. Indeed, many of Trinity's graduates have enjoyed success in the area of their course of study, be it science, law, business or computer science. Examples of this come by the dozen, from the law graduate now a successful barrister specialising in customer complaints to the graduate of medicine now a leading consultant on ingrown toenails to the computer science graduate collecting our online data for assorted advertising companies. The list goes on.
Arguably the best example of traditional success is Ryanair CEO Michael O'Leary. O'Leary graduated from Trinity in 1983 with a degree in economics and business and is now one of Ireland's leading businessmen – and facilitators of student holidays. For prospective students of Trinity, the accomplishments of former students can be an influencing factor in their own application. Visible proof of successful graduates on a particular course can provide reassurance that future graduates can succeed too.
Success comes in many forms and by different means, and one's future career is not limited to one's field of study at the age of 18. One might be surprised at the number of graduates from college who have achieved acclaim in a field very different from their course of study. Consider the case of Oscar Wilde, possibly the most flamboyant man to graduate from Trinity College and, indeed, to come from Ireland – although Conor McGregor could give him a run for his money.
ADVERTISEMENT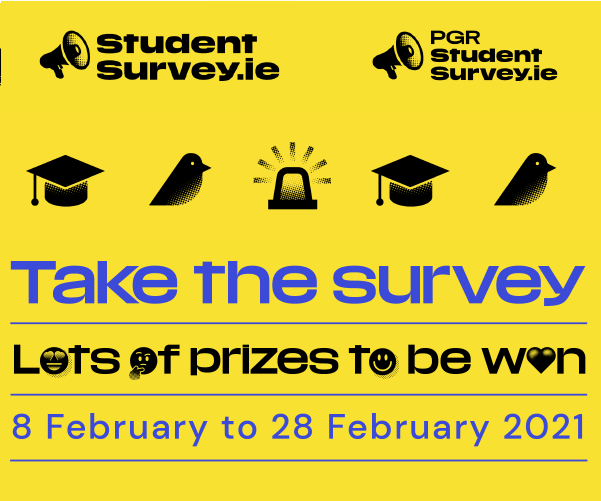 Wilde was a remarkably intelligent man, renowned for his flair for conversation, his razor-sharp wit and his taste for extravagant living and clothing. He graduated from Trinity in 1874 with a degree in Classics. Wilde had been a brilliant classicist, achieving top marks every year, and was awarded a Berkley Medal for Ancient Greek. It appeared that a career as a distinguished classical scholar awaited him. But, one must remember, this was Oscar Wilde. In 1882, following a period of writing and publishing poetry, Wilde began a lecture tour of America. His aim was to promote the philosophy of aestheticism and to discuss art in modern life and interior design. Over the course of the tour his flamboyant personality and ostentatious clothing made him a prominent media figure in the American press. The wild popularity of his lecture tours, both in the United States and in Britain and Ireland, quickly gained him celebrity status.
In 1887, after some time spent in journalism, he took up the editorship of Ladies World, a magazine discussing fashion and arts. He promptly made the magazine his own, changing the name to Woman's World and introducing subjects of politics, literature and culture, as well as publishing many of his own columns and articles in its pages. With the later success of his short stories and, in 1890, his novel, "The Picture of Dorian Gray", Wilde's popularity grew still further. He reached his public and creative peak in 1895 with the successful production of his society play "The Importance of Being Earnest". Unfortunately, the Victorian sensation was to suffer a tragic fall from grace soon after his sensational trial for "gross indecency". But still, not bad for a man who studied Latin.
Oscar Wilde was to suffer a tragic fall from grace soon after his sensational trial for "gross indecency". But still, not bad for a man who studied Latin.
Mathematics may not seem an essential foundation for a legendary career in the arts, but it was the area of study where Bram Stoker got his start. Stoker graduated from Trinity in 1870 with a BA in mathematics. Today he is best known as the author of iconic Gothic novel "Dracula", but in his lifetime Stoker was renowned as the personal assistant of actor Henry Irving and the acting and business manager of the Lyceum theatre in London. Stoker developed an interest in theatre while studying at Trinity and after graduation worked as a theatre critic for the Dublin Evening Mail. He became close friends with Henry Irving, actor and owner of the Lyceum Theatre after writing a favourable review of Irving's production of "Hamlet". Stoker moved to London with his wife to manage the Lyceum Theatre and work with Henry Irving, a position he held for 27 years.
Stoker wrote continuously during his time at the Lyceum, publishing numerous short stories and a novel, "The Snake's Pass", in 1890. He travelled throughout Europe and America with Irving's tours, even visiting the White House and meeting with Theodore Roosevelt, the President of the US at the time. Despite this, he never travelled to Eastern Europe, the setting for "Dracula", his most famous work. His inspiration for the novel came instead from a meeting with the Hungarian traveller, Armin Vambery. Vambery inspired him to research Eastern European folklore, resulting in the gothic creation for which he is famed. The mathematics graduate has since inspired many contemporary writers and now has a literature festival in his name in Dublin.
Mario Rosenstock, a more recent graduate of Trinity College Dublin, studied politics and economics while at university. The award winning actor and comedian starred as Dr David Hanlon on "Glenroe", a weekly drama serial set the Wicklow town of Glenroe, while still studying at Trinity. Rosenstock's success may not be surprising: he has said that his main reason for attending Trinity was to perform with DU Players. Bitten by the acting bug at a young age, perhaps Rosenstock's study of politics came in handy in his uncanny impersonations of Irish politicians, including former Taoiseach Bertie Ahern and current Táiniste and Labour Party leader, Joan Burton. His major radio success, "Gift Grub", a satirical sketch show in Today FM, has earned both Rosenstock and Today FM many radio awards.
Rosenstock also played Roy Keane in his hit stage show "I Keano", which depicted the footballer's infamous walkout from Ireland's World Cup Squad. His parody of Will Young's single "Leave Right Now" to portray Keane's famous falling out with Manchester United and Sir Alex Ferguson in 2005, earned him a christmas No 1. Another hit single of Rosenstock's called "Jose and his Amazing Technicolour Overcoat", based on the stage song 'Joseph and the Amazing Technicolour Dreamcoat", was so popular that Rosenstock performed it for the Chelsea football squad and can count Mourinho's kids among his fans. He continues to enjoy success, with "Gift Grub, earning him a lifetime achievement award from Phonographic Performance Ireland. He now has as a Television show on RTÉ, "The Mario Rosenstock Show", bringing his vast array of characters to life including Michael Flatley, Daniel O'Donnell and Miriam O'Callaghan.
The serpentine success stories are not limited to famed writers and comedians, however. Recent BESS graduate, Rory Mulholland, remarked that he wasn't surprised by the diversity of careers of Trinity graduates: "I studied Economics through BESS, which is such a broad course full of people with many different interests and goals for their future careers so I'm never really surprised by people's choice of career path. Graduates can go in so many directions".
Having a degree in an area related to your planned future career is no doubt a good start, but certainly not essential.
Mulholland doesn't see qualifications as limiting graduates to pursue a career relevant to their chosen course of study, an anxiety which is felt by many graduate students: "I feel that to a certain extent it is up to what the graduate wants to get into and not about ringfencing," he says. "For instance you see many science graduates working in the accounting and finance sector." He does acknowledge that "having a degree in an area related to your planned future career is no doubt a good start", but it is certainly not essential.
Success in third level is an achievement worthy of recognition in itself, according to Mulholland: "If you are successful in any degree it increases your opportunities." He asserts that following a course and achieving good results is a signal to employers that a student is willing and capable of work, while failing or doing poorly suggests the opposite. Indeed, this is a central advantage to studying any degree, regardless of where a career takes you in the future. As Mulholland is eager to insist: "Skills particular to a job can be gained later on through experience working in the job".
It is the act of successfully completing a degree that gives a graduate the opportunity to pursue their goals. The time taken to achieve a third level qualification demonstrates a graduate's commitment and ability to work, while such a qualification is of course not the only way to pursue your goals. What happens after that is just as much subject to chance than design and ultimately graduates pursue different goals and take different paths in life, as evidenced by Trinity's own alumni. Amongst this year's Junior Freshmen Nanoscience there could be a portrait painter, a fashion designer and a radio producer. In Nursing there could be an opera singer, a professional wrestler and a real estate agent. And perhaps there is a future strip club owner in Single Honours Philosophy. Who knows?