The name Helen Shenton is not one many students will be familiar with. Doing a quick search of her name on your TCD email will return a modest number of results, mostly consisting of invitations to library-hosted events and public lectures, or the "welcome to the library" email sent at the start of the year. For someone who plays such a critical role in the life of students and their ability to access vital academic resources, the native of England appears to operate largely outside the realm of students' activities.
In her career spanning thirty years, Shenton has amassed a rather impressive CV, counting one of the world's leading universities, the second-largest public library in the world and the eighth largest museum in Europe among her previous employers. It is a credit to her great skill and keen knowledge that she held senior roles in each.
Shenton joined Trinity's staff just before the summer of 2014 as the first-ever female Librarian and College Archivist. This was on the back of spending almost four years in Harvard, where she held the roles of Deputy Director, Executive Director and finally an Advisory position to the library. During her tenure as Director of the Harvard Library system, she was responsible for coordinating individual libraries across ten schools and spread throughout two different campuses.
ADVERTISEMENT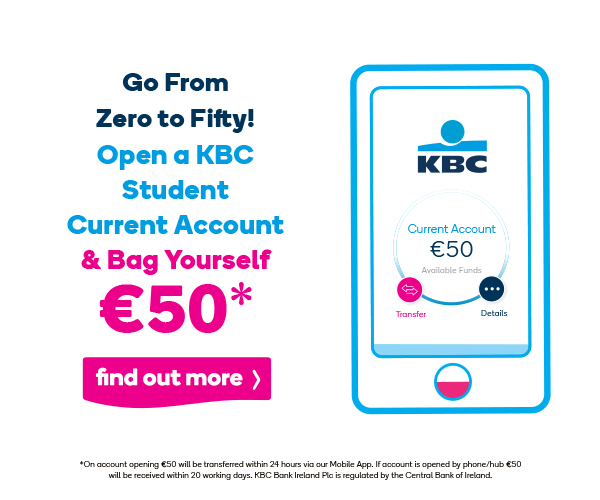 Prior to her position in the US, Shenton was at the forefront of early digital object management in the British Library, the second-largest library of its kind anywhere in the world. At the Victoria and Albert Museum, she worked on the conservation of grade one-listed historic buildings. The amalgamation of such a glittering career has led Shenton to Trinity's libraries. Speaking to The University Times, she said she draws on all of her previous experiences for her current role: "I'm using everything, it's almost V and A plus the British Library plus Harvard equals Trinity College Dublin."
Shenton's interest in conservation and archiving was sparked when she studied for an undergraduate degree in English Literature at University College London (UCL) and subsequently at the London College of Printing. Having seen the many varying atmospheres created by different libraries around the city, Shenton began to wonder about the functional role of the spaces, and if they could go beyond just providing desks and silence.
While at UCL Shenton came across a class on conservation and bookbinding, but it was one she could not take. Looking back, Shenton remarked: "I think that's what just sparked my interest in the conservation side." Shenton's career since those days as a student in London has been spent developing new conservation and archiving techniques and everywhere she has gone she has embarked on ambitious expansionary and modernising projects. And Trinity is no different.
Shenton spent almost twelve years at the British Library, for seven of which she held the title of Head of Collection Care. The British Library's collection consists of over 150 million individual items. Shenton was at the forefront of digital preservation during her time in the British Library, raising questions as to how "we are going to preserve material that's only ever been digital." Shenton would talk about the "digital black hole" regarding websites and web-based material and attempted to ensure it could be safely archived, in the same way a physical copy may be.
The Vice President of Harvard Library, Sarah Thomas, projected that "overall savings to the university [are] expected to exceed $20 million" as a result of Shenton's initiative.
Among her many achievements while at the British Library was the digitisation of important manuscripts, such as Beowulf and the Codex Sinaiticus. The Codex Sinaiticus is the oldest copy of the New Testament in existence, written in the fourth century. The physical copy of the Codex Sinaiticus is split between the British Library in London, the Russian National Library in St Petersburg, the Leipzig University Library in Germany and St Catherine's Monastery in Egypt. It is indicative of Shenton's importance that before the digitisation of the manuscript she was one of only three people alive who had seen all four sections.
Following her work in the British Library, Shenton moved to Boston to take up the position of Deputy, and subsequently Executive, Director in Harvard Library. Shenton was an integral part of the first stage of the President of Harvard's plan to amalgamate the university's vastly dispersed schools and facilities. Shenton says "the prototype was to make one Harvard Library. It was the biggest reform in Harvard's history." The real challenge for Shenton and her team of 430 staff was to collate and organise the huge amount of duplication and repetition across Harvard's 73 libraries.
Speaking to The University Times by email, Professor Steve Hyman, Provost of Harvard University during Shenton's tenure, said: "Helen Shenton arrived at a time of disruption based on the needs of libraries and the global financial crisis which constrained budgets."
Despite the obvious challenges apparent even before Shenton took on the role Prof Hyman credits her with overseeing the start of "bringing Harvard's fiercely independent libraries into a more closely aligned organisation." The Vice President of Harvard Library, Sarah Thomas, also speaking to The University Times via email, described Shenton's contribution as "extraordinary," and projected that "overall savings to the university [are] expected to exceed $20 million" as a result of Shenton's initiative.
For someone who has achieved so much in her career and has worked in some of the most renowned institutions of their kind in the world, Shenton strikes a quietly humble character. She was responsible for introducing electronic archiving and digitisation in the British Library, something that had not been done before, she began an entire transformation of Harvard's vast library system and on October 8th, Shenton launched a new strategic plan for Trinity's libraries, a campaign that will greatly impact not just current students but students in future decades.
Despite this, Shenton is not a figure known to the majority of students. In typical fashion she is completely unperturbed by her relative anonymity among the student population, remarking that it is her work, not her as a person, that matters. Shenton is totally focused on seeking improvement in the library for any and all who want to use it – "everyone from a first-year English undergrad through to so and so with his €70 million computer science group through to the 750,000 visitors coming to look at the Book of Kells and the Long Room to alumni who want to use collections." It is with this in mind that Shenton and her Library team are launching their five-year strategy, to adapt to the changing demands of a library, to improve accessibility and availability of the library's content and evolving to create the desired research and learning environment for students.
Shenton is committed to catering to all with access to Trinity's library and resources. "We've got all these different users," Shenton remarks, "online users blended with Massive Online Open Courses (MOOCs) and things." Shenton hopes to change the way people view and use the library, making it somewhere "people go to hang out with their friends, find their friends and where people go when they want to do really serious work. So we're reflecting all that." She says it is of paramount importance that libraries adapt to what students and users want.
Shenton cites an incident in her first week in Dublin as making her think seriously about what the library was doing: "I went over the road to KC Peaches, went down to the basement and it was full of our students sitting with their laptops working together and I remember thinking 'why aren't they in the library? Are we not providing the space they want?'" As well as the fast changing nature of teaching, with the advent of internet courses and online resources Shenton says of the library's role, "we've got to respond to it all and get ahead of it."
"I went over the road to KC Peaches, went down to the basement and it was full of our students sitting with their laptops working together and I remember thinking 'why aren't they in the library? Are we not providing the space they want?'"
A library is, according to Shenton, what can differentiate one university from another. "We've got the greatest collection of medieval manuscripts in Ireland, one of our collection's strengths in 20th and 21st century Irish literature, we have nearly 90,000 early printed books, we have the greatest collection of maps in Ireland, we have a fantastic music collection. We are the greatest library in Ireland. In a digital world those become a distinguishing feature between universities." Shenton hopes that through a process of digitisation not only will it be easier to access Trinity's collections from anywhere around the world but also that original, primary source material will become more readily available. This she sees as an important part of distinguishing what different universities can offer their students.
It is clear that Shenton is someone who takes great pride and pleasure in her work. She has consistently succeeded in realising bold and ambitious projects and changing the way people access and use libraries, one of the most important aspects of your studies. On coming to Trinity, Shenton sees it as "one of the great libraries. We are, remember, the copyright library for the island of Ireland, so we have a national responsibility." Dublin, she comments, as well as being a UNESCO city of literature, is a city of libraries, with the Chester Beatty and the National Library of Ireland situated within walking distance of Trinity's own libraries.
Shenton, in the job a little over a year, has taken on another multi-faceted challenge in her career. From her involvement in the Book of Kells and the Long Room to the study spaces available to students, Shenton has a large impact on the lives and studies of students. An impact that they, perhaps, have no idea about.