Trinity men's intermediate GAA team lost their opening game of the Independent.ie Higher Education Division 3 Senior Football League to DCU on Wednesday.
The game, played away in DCU, saw Trinity take an early lead against the Glasnevin side, with a goal from Eoin O'Neill and points from Eoin Kent and Mason Napier giving Trinity a 1-02 to 0-02 lead after five minutes. The lead up to O'Neill's goal was a sign of Trinity's potential when the team comes together as one unit, as a well worked move from the back line saw Rob Lynch launch a 50 yard pass into the full forward line. The forwards worked the ball between them with acute hand-passing until O'Neill took his chance, rolling the ball under the keeper into the net. The opening quarter of the game saw DCU and TCD at loggerheads with a point for point game, until midway through the second half when DCU began to settle into the game and continued taking their points, catching up with Trinity's early advantage.
Clever play from O'Neill and Conor O'Driscoll led to Trinity's second goal of the game through Paddy Kirk. On receipt of O'Neill's pass from midfield, O'Driscoll successfully turned his man, evaded several defenders and set the ball up perfectly for Kirk to convert. Kirk's goal gave Trinity a short-lived lead, as despite strong work from Trinity keeper, Shaun Doolin throughout the first half, DCU soon responded with a goal of their own, ending the first half a point ahead of TCD.
ADVERTISEMENT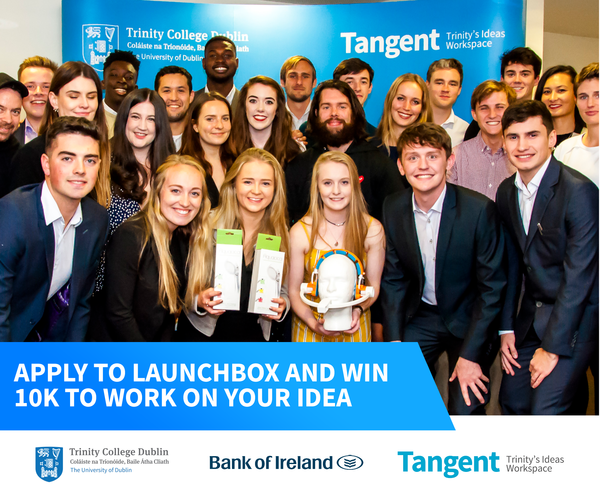 After the intensity and close competition of the first half, fatigue began to plague the Trinity team. Despite O'Neill's drives forward and his best efforts to create problems for the DCU back line, DCU played held strong in the back. Trinity failed to convert a number of achievable efforts, kicking more wides than points, while at the other end of the field DCU were much more efficient in front of goal, continually building upon their lead and pulling away to finish with a comfortable 11 point victory. Even with the wide scoreline, there were parts of the Trinity performance that show real promise if they can maintain the pace, fitness and finesse needed to compete in Division 3, following their promotion from Division 4 last year.
The Trinity intermediate team will be hoping for a better result when they play DIT at home on October 13th.
Trinity's team was made up of Seán Doolin, Rob White, Niall Hughes, Rob Reynolds, Jack Bell, Rob Lynch, William Freely, Cian O'Donoghue (0-1), Eoin Kent, Eoin O'Neill (1-0), Neil Daly, Luke Tynan (0-1), Mason Napier (0-1), Conor O'Driscoll and Paddy Kirk (1-04).
Substitutions of the team were Simon Deignan (for Sean Doolin), David Lennon (for Mason Napier), Conor Califf (for Rob White), Stefan Collier (for Luke Tynan), Cian Bannon (for Neil Daly) and Conor Bannon (for Eoin O'Neill).