Trinity Ladies Basketball beat UCD 82-70 in their first game of the season last night in Trinity's Sports Centre. This win begins the defence of both the Division 1 League and Intervarsity trophies for DUCAC's 2014/15 Team of the Year.
With the departure of a number of key players from the team, including Trinity Basketball veteran Rebecca O'Keefe, the club has a number of important roles to fill this season to maintain last year's winning form. The opening game of their 2015/2016 campaign saw debuts from two Sport Changes Life Victory Scholars, Meghan McGuinness and Emily Leer.
Although UCD won the tip off and commenced an offensive run toward the Trinity hoop, resulting in two missed free throws, it was Trinity who opened the scoring with an impressive three-point effort by Meghan McGuinness. This was the first of many long-range efforts from the American. McGuinness, playing as point guard, caused UCD a lot of trouble from both ends of the court, with her height advantageous in blocking UCD offensive efforts and stretching for rebounds in offensive and defensive situations. The Trinity Ladies played well in the first quarter, working their way to scoring opportunities through their hands, while most of UCD's early threatening play were from quick breaks through the Trinity defence. The first quarter ended 24-16 to Trinity, a lead that was not relinquished.
ADVERTISEMENT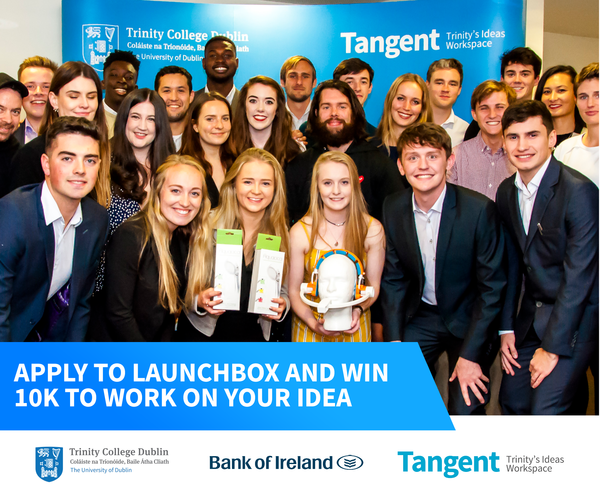 While both teams had an equal number of chances, Trinity's clinical finishing and ambition was the difference that allowed them to maintain and grow their lead. The Trinity Ladies would play the ball around the three point line, patiently working the ball and waiting for a viable option to appear. Trinity were not afraid to take their chances from outside the three-point line, with McGuinness, Leer and Tiernan confidently converting a number of three pointers. In the opening half, UCD's narrow defence failed to close on the players waiting outside the area, granting them enough time to comfortably complete their shots.
At the other end, the Trinity defensive play was much more aggressive against the UCD offence. Creative play from UCD's Crawley, Llyod and Kelly successfully broke through the Trinity defence a number of times. Although UCD often struggled to find the space needed to complete their plays in the Trinity half, they were strong and determined in their play, forcing Trinity into a number of errors that rewarded them with free throw opportunities. It was the successful conversion of these one-point shots that kept UCD at pace with Trinity right up to the final quarter. When UCD played the ball between them with quick passes between the Trinity defence, their play was much better with more opportunities created.
In a brilliant exhibition of varsity basketball, it was Trinity's efficient use of space, displays of individual skill and great team play, and precise finishing that secured them a win over UCD. Trinity Ladies Basketball team's great performance is very promising for their bid to retain the League title.