One of the reasons we all so freely emptied our wallets during our first encounter with Front Square and its lively melee of stalls was the promise of once more having that feeling of belonging. This was an elusive sense that seemed to have packed its bags and abandoned us the moment we left secondary school. That sense of having a community, or even a small group of good friends, to belong to is one that many first year students will miss as they take their first steps into college life. It is one that even many second year students and beyond still feel as they return to college once more. Becoming involved in clubs and societies fosters this sense of belonging and gives students the chance to truly be part of something positive in a place where it can be easy to feel sidelined.
Playing sport in college is perhaps one of the best ways to achieve this. There is no bond quite like that of a team who spend months training and strategizing in pursuit of a common goal. Equally, there is no one who knows the exact feeling of elation upon victory, or heartbreak upon defeat, better than your teammates and coaches. It is impossible to be part of a college sport and not feel united with your peers. Isn't that ultimately a large part of our social aspirations for our time in college?
Gemma McGee, a SS Geology student and Ladies Captain of DU Boxing Club, chats to us about how starting a new sport in college affected her college experience. Having never boxed before coming to Trinity, Gemma won the Dublin Novice Championship in her division last year.
Why did you get involved in DU Boxing Club?
I wanted to join a club of some sort and it suited my timetable the best. I got introduced to the sport and loved it from then on.
ADVERTISEMENT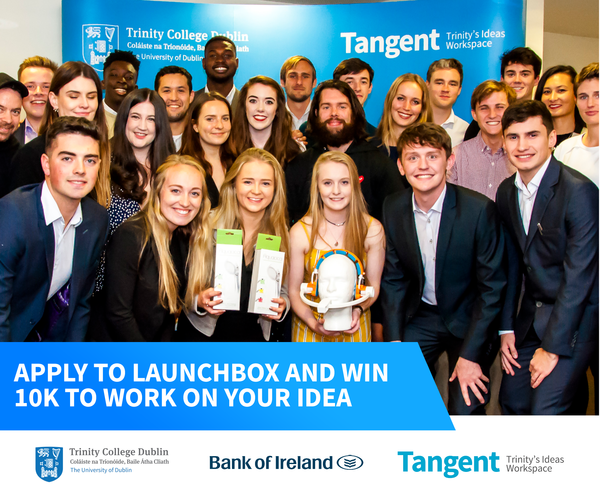 Can you tell us a bit about your experiences in the club?
Just like anything, there are ups and downs. I've competed quite a bit for Trinity Boxing Club and have both lost and won fights. Overall, my time in the club has been great. I've met loads of people through boxing and made loads of close friends. The social life within a club is something that I think every student should experience.
What effect has joining the boxing club had on your overall college experience?
Joining the boxing club has made my college life very busy, but I enjoy every second of it. It may not be for everyone, but being part of this club has made my college experience better.
What advice would you give to your first-year self, four years later?
Start sparring earlier and don't worry about the little things.
The health benefits of becoming involved in college sport are endless, and the effects of being physically active can improve other aspects of college life. With 49 sports clubs to chose from, from soccer to table tennis to rugby and karate, there's bound to be a club out there that suits everyone.
Playing sport in college can be a much needed distraction from the academic demands that plague us. Dedicating some time to a sport can provide a welcome reprieve from lengthy stays in the library tending to assignments and affords the energy needed to successfully balance the work/play lifestyle of a student. Sharper concentration, better eating and sleeping habits, higher self-esteem and a greater ability to cope with stress and anxiety can all be credited to endorphins released when we exercise. Stress and anxiety can consume life as a student for some people, but being part of a sports team or group naturally gives you a level of support, not only from teammates or fellow athletes but also from coaches. These levels of support and friendship can be somewhat lacking in lonely gym sessions. They are unique to the sports clubs and societies that foster relationships between fellow students and create communities in which both body and mind is nourished.
Benefits to our health and wellbeing may take precedence but the advantages of joining a sports team in college go beyond fitness.
There is also much to be gained from a professional point of view. Membership of a sports team in college allows for the development of a host of transferable skills that are attractive to employers from all sectors: motivation, a competitive nature, time management and leadership skills, to name a few. Having successfully maintained extracurricular responsibilities in addition to academic duties is a highly desirable trait for prospective employers. You may not make captain, but at least you'll have something legitimate to back up those vague claims of "great team player" and "good communicator" that have been written in your CV sometime since you were back in Transition Year.
So, whether you're an apprehensive fresher floundering among the stalls, or a seasoned sophomore who hasn't yet managed to find something they are truly passionate about at college, consider joining one of the many sports clubs and societies run by fellow Trinity students. We're ready to welcome you to the team.