College has shortlisted six city centre properties with "promise" or "likelihood" for student accommodation, the Dean of Students, Prof Kevin O'Kelly, has told The University Times.
Over a year ago, the College set up an accomodation steering group in response to Dublin's student accommodation crisis. Its first task was to carry out a feasibility study in relation to the Oisín House project. There has been "huge activity and initiative when it comes to acquiring student accommodation", he said. Noting that the Oisín House took a while to enter the planning permission phase because of the public procurement process that all public bodies are subject to, he said that other projects, such as buildings leased from private developers or built in partnership with other parties, might come on stream faster.
The steering group is chaired by the Provost. The Chief Operating Officer, the Chief Financial Officer, the Bursar, the Dean of Students and the Welfare Officer of Trinity College Dublin Students' Union also sit on the group, among others.
ADVERTISEMENT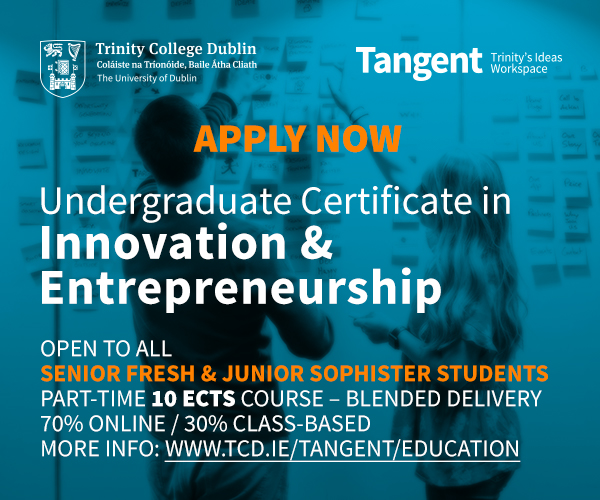 O'Kelly said that they were losing potential sites, all of which they want to be within fifteen minutes walk, cycle or public transport journey, because they are proposing such low rents. The financial models of such projects usually take into account the proposed rent levels. "We have the student interest at heart", O'Kelly said. "We can only afford so much because we are only willing to charge so much."
For the last number of years, students in Dublin have faced a severe accommodation crisis, with rising rents and a lack of available housing leaving many students struggling to find somewhere to live. In September, the Minister for Education, Jan O'Sullivan, announced the creation of an intergovernmental steering group to investigate ways to tackle the crisis, as well as a grant of €30,000 to the Union of Students in Ireland (USI) to help it promote its rent a room scheme. Since July, over 3000 students have been forced to use the Trinity College Dublin Students' Union (TCDSU) Accommodation Advisory Service to help them find somewhere to live. Despite the acute nature of the crisis, no measures were announced in the recent government budget to alleviate the housing crisis.
There has been criticism that the well-documented lack of student housing will dissuade international students from coming to Ireland, with the Irish Universities Association (IUA) warning in September that the "availability of campus accommodation is a prerequisite for attracting new overseas students".
---
Dominic McGrath and Sinéad Baker contributed reporting to this piece.