After almost three years of meeting with Dublin University Central Athletic Club (DUCAC) and College, leading to nothing but perpetual disappointment, the Dublin University Archery Club has been officially recognized as a Sports Club, effective as of October 21.
The governing body for Sports Clubs at Trinity College, DUCAC, voted to officially recognize the DU Archery Club at their most recent executive meeting. DUCAC supports Sports Clubs at the "recreational, competitive and elite level". DUCAC receives the majority of their funding from the Capitation Committee, with other funding and income taken from profits from the Pavillion Bar.
Both in their fourth year of college, Neuroscience student, coach and founding father of the club, Dáire Healy, along with Physics student, and also a co-founder, Oskar Ronan, hope to "leave a legacy behind" after seeing their hard work and petitioning finally rewarded by the College.
ADVERTISEMENT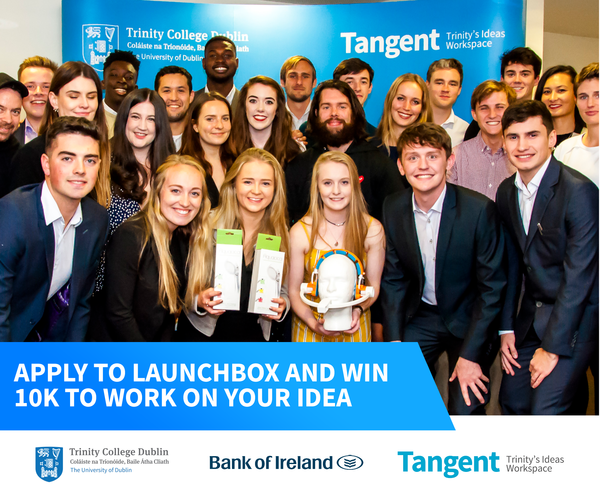 Where It All Began
"It all started three years ago in the Buttery", Ronan said. Ronan and Healy had just began their first year of college together in 2012 and Ronan had put up a notice around College that he was looking to start an Archery Club.
"Both of us had shot previously so we were a little surprised that Trinity didn't have one", Healy said. "So [Ronan] took the initiative to get it going. We met up and we put in a petition to DUCAC to get going but it failed miserably".
Ronan and Healy said the first attempt went "really, really badly" because DUCAC wasn't "quite comfortable with the facilities they had to offer for archery at the time". DUCAC also didn't "understand how archery worked as a sport".
That would only be one of many times DUCAC would reject their requests to become officially recognized as a Sports Club of the College. Ronan and Healy tried again the following year, approaching the situation differently. Again, they were shot down. Regardless of still not being officially affiliated with the College, the Archery Club began to gain some traction and attract more members.
A Growing Club
"We got a lot more interest from people in second year, we got the committee going, we got people donating equipment", Ronan said.
Both Ronan and Healy took to themselves to reach out to archery clubs throughout Dublin asking for donations of any kind to get the club on its feet. "People were very generous", Healy said. The Liffey Archers and Dun Laoghaire Archery Club both helped in donating equipment to the club. Donations were an integral part to their autonomous success since DUCAC had told them they wouldn't be funding them for the first three years.
However, even after independently establishing themselves as an Archery Club, DUCAC and College still had no place they felt was safe enough for them to practice and shoot. Thus, rejecting their requests to become recognized once more.
"It kind of looked good for a while and then it went very, very wrong again", Ronan said.
"They essentially said, listen we do not have the facilities for you to shoot anywhere –– unless you can find somewhere else to shoot, you're on your own".
On their third year of governing the Archery Club, both Ronan and Healy found a community center nearby –– Greenside House –– and continued to settle their club independently of the College. Over the course of the last year, they have built up their membership base, have had "good traction" and persuaded College to meet with them again.
Third Time's the Charm
Aiden Kavanagh, DUCAC Administrator, had shot previously with the Royal College of Surgeons in Ireland (RCSI) and was "enthusiastic to get the ball rolling", Haley said.
Although DUCAC works closely with Sports Clubs to help fundraising and sponsorship opportunities, the DU Archery Club will not be receiving funding for equipment facilities or training space like other Sports Clubs do. However, "[Kavanagh] said that they'll look into facilities that they have available on campus so hopefully something will materialize nearby that we can get into", Haley said.
The College will be supporting the DU Archery Club with Intervarsities, supporting funds for them to go out and compete with other clubs. Last year, they went to intervarsities at DCU as an independent club but could not take any prizes or trophies home due to their lack of college affiliation. This year, both Haley and Ronan are excited to be able to go to intervarsities with the newfound recognition and "hopefully bring something home". "We won't get anything else from the college until we've proven that we can function for three years as a club", Healy said. "Last year we were on our own in all fronts so it's good to get some support now".
Without college affiliation, the DU Archery Club also had a difficult time recruiting new members since they couldn't table during Fresher's Week. "We had our [members] handing out flyers", Healy said. Other societies and sports clubs, however, "were very accommodating and allowed us to put our flyers on their tables", Ronan said.
Now with official recognition, the DU Archery Club will, in Healey's words, have an "actual presence" since until now the club was solely relying on donations, people sharing the Facebook page, or word of mouth. "Archery is a sport that literally anyone can do. It's completely open to anyone", Haley said. Healy and Ronan have worked hard to secure College recognition and affiliation and are excited for the DU Archery club to "grow socially on campus, and competitively".